5 Easy Ganache Cupcake Ideas

2 Dec 2011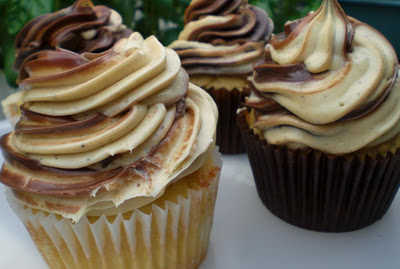 The mesmerizing creamy ganache frosting gives a new lease of life to the simple cupcakes. A luscious mixture of molten chocolate and cream, it forms the perfect choice for an easy topping, in case you are running short of time. A silky smooth ganache cupcake is not just a pleasing dessert, but also lures the fussiest eater. Here are some enticing ganache cupcake ideas to woo your palate…
5 Delightful Ganache Cupcakes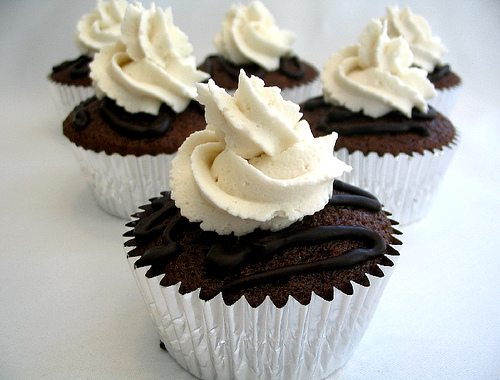 A delicious cupcake infused profusely with root beer extract and root beer soda, these are adorable goodies. Warm reminiscent of the carefree childhood, these cupcakes come with an enchanting chocolate ganache, embellished by a more delicate vanilla frosting. Try these mischievous delights with a slightly matured touch to entice kids and adults alike.
2. Chocolate Cupcakes with Chocolate Ganache Icing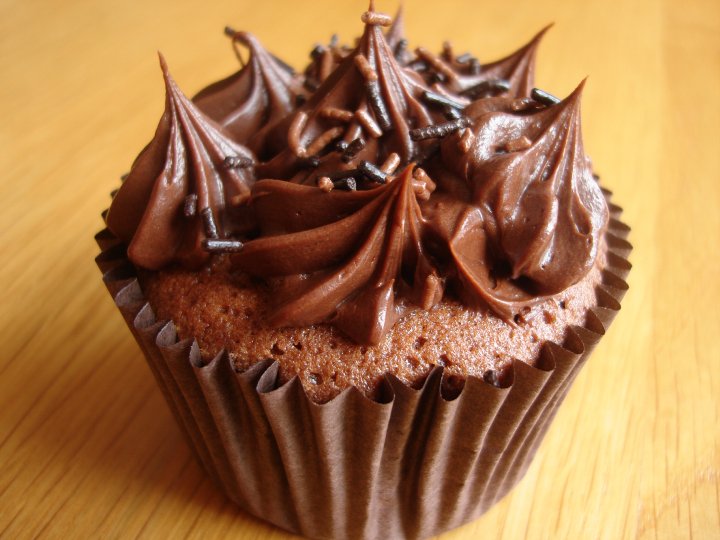 Enjoy a double dose of chocolate with these mindboggling cupcakes with the exotic chocolate ganache icing. Try yourself and be amused as it pleases and invigorates your senses.
3. Red Velvet Cupcake With Red Wine Chocolate Ganache Frosting
The catchy red inside of these velvety smooth chocolate rich cupcakes make them an alluring dessert. Topped with a marvelous red wine chocolate ganache frosting, these are sure to be the most sought after desserts at an adults-only party. Make sure that you keep your kids off from these intoxicatingly exotic goodies.
4. Mocha Cupcake With Dessert Chocolate Mousse Ganache
These cupcakes have a flavor that will zest up the celebrations! Flavored mildly with instant coffee, these cupcakes are satiating desserts. Capped with a delightful Dessert Chocolate Mousse Ganache, it presents itself as the world's most tantalizing dessert option.
5. Almond Cupcake With Chocolate Ganache Frosting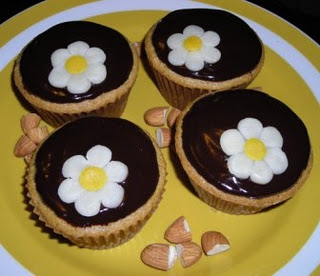 They were so pretty and delicious! These cupcakes are a special treat. Light and fluffy, the mild almond flavor of these cupcakes complements the sweet chocolate ganache frosting perfectly.
You ought to try these ganache cupcake ideas to experience the versatility and goodness of ganache. A great frosting choice which goes perfectly with any cupcake, it is the perfect adornment for any party dessert!
Image Credit: ifood.tv, thecupcakeblog.com, lifesindulgences.wordpress.com, ecupcake.blogspot.com, vegetalion.blogspot.com
5 Easy Ganache Cupcake Ideas