5 Easy Cinnamon Cupcake Ideas

1 Dec 2011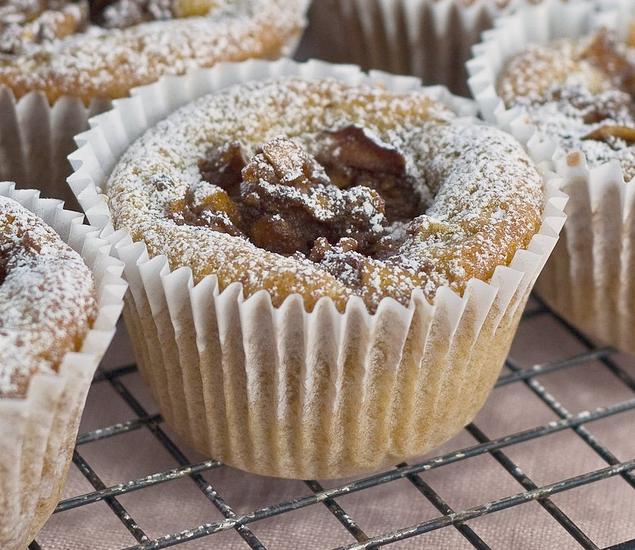 Cinnamon is perhaps the most commonly used baking spice. The sweet woody fragrance of cinnamon cupcakes is something which can make even the most strong hearted to swoon. Swirl your way to bake some delightful goodies with these easy cinnamon cupcake ideas from ifood…
Top 5 Cinnamon Cupcake Ideas
Apple Cinnamon Cupcake With Cream Cheese Frosting
Moist and fluffy, these cupcakes contain low-fat yogurt and oats, in addition to flour. While brown sugar renders a rich brown color, cinnamon makes sure that these goodies leave a rich, tempting aroma. The delicious filling of these cupcakes help to retain the moisture, despite its crusty exterior. Crowned with a cream cheese frosting and a drizzle of golden brown caramel, every bit of the cupcake is divine.
Fig Cinnamon Cupcake With Honey Cream Cheese Frosting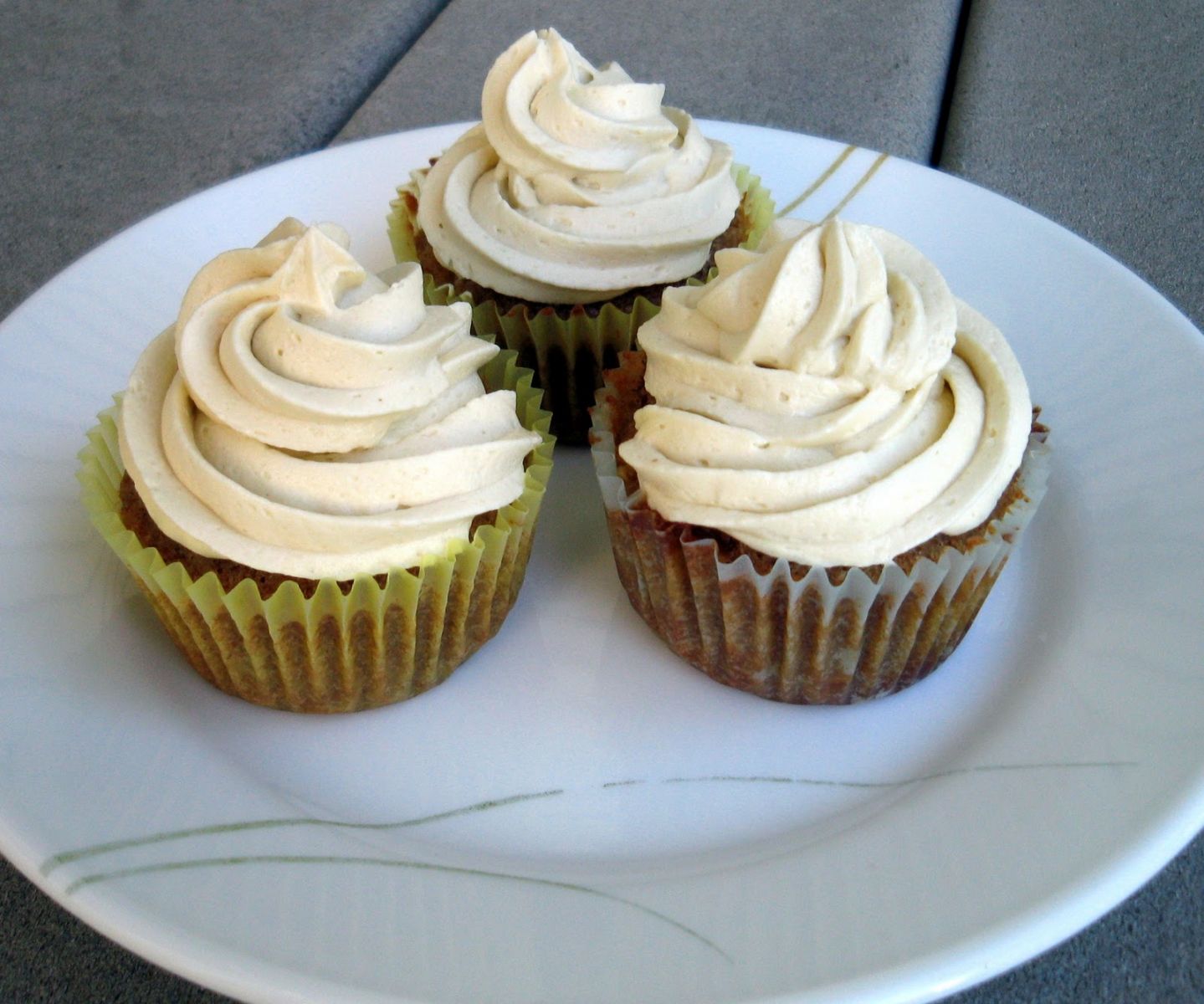 Prepared from an egg-flour batter, this cupcake is definitely much healthier, sans frosting, than its traditional counterparts are. The lighter texture of these sweet fares makes them capable of standing on its own without a frosting. This makes it a popular choice to munch on during the breakfast. Quite delicious, these cinnamon and ginger flavored cupcakes make perfect goodies for picnics. Cap them liberally with cream cheese frosting, sweetened with honey, to be served as festive desserts.
Raisin Zucchini Cupcake With Cinnamon Frosting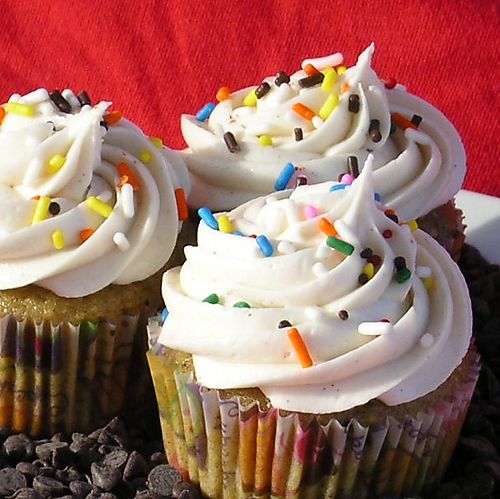 Prepared using a basic cake mix with zucchini and raisins added to the batter, these cupcakes make a great breakfast choice. Serve them warm with a low fat blueberry or strawberry milkshake for a power packed start to your day. These cupcakes with buttery nutmeg and cinnamon frosting are a very delicious way to spice up your parties.
Gingerbread Cupcakes With Vanilla Butter Cream Frosting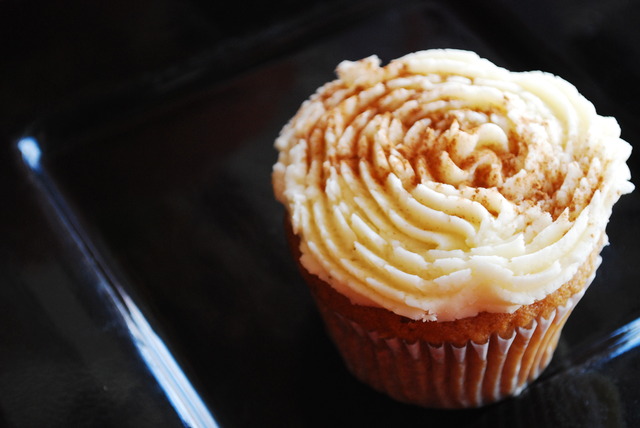 Moist, spicy, and delicious gingerbread cupcakes with the flavors of molasses, ginger, and nutmeg are perfect for bringing a zestful zing to your holidays. The creamy frosting, along with adding the visual appeal of these desserts, perfectly offsets the spiciness rendered by cinnamon to the cupcakes.
Prune Cupcakes With Coffee Butter Frosting
Delightful and delish, prune cupcakes are simple, yet understated dessert options. Prepared from a butter, cake flour, and egg batter and flavored with allspice, cinnamon, cloves, and nutmeg, these are indeed spicy treats with your coffee. While they do not possess a glamorous or stylish look, the flavors hidden within each bite is truly amazing. Serve them fresh, right out of the oven, alongside a hot cup of coffee with a hint of cinnamon. Moreover, when they are iced with a mesmerizingly aromatic coffee butter frosting, they become heavenly treats.
Try these cinnamon cupcake ideas today and let the warm and alluring aroma from these baked goodies fill the house.
Image Credit: sweettoothkc.wordpress.com, happy-insides.blogspot.com, spatulascorkscrews.typepad.com, homegrown.locallygrown.net, mangiodasola.net, thecupcakeblog.com
5 Easy Cinnamon Cupcake Ideas