5 Easy Pineapple Cupcake Ideas

1 Dec 2011
It is indeed a tough job to pick a dessert from an assortment of beautiful looking ones so that your special moments remain more special. Nevertheless, a pineapple cupcake could be a right choice. A few simple ingredients blend in an exotic way! The payoff is a rich, moist cupcake with an amazing taste. Want to know more? Read about some stunningly cool pineapple cupcake ideas here…
5 Exotic Pineapple Cupcake Ideas
Pineapple Upside-Down Cupcakes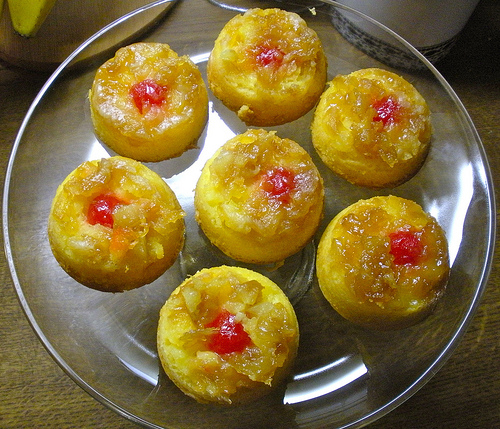 Pineapple upside-down cakes are quite popular as desserts. These cupcakes bring in the same flavors in the form of bite-sized goodies. The lovely caramelized pineapple slices with a butter white cupcake renders a pretty twist to your favorite desserts. Petite and sweet, these form ideal companions for your afternoon tea or a great brunch dessert. Pack these in the lunchboxes to keep your kids happy.
These cupcakes are fun to make and eat. Treasure troves of power, these are sure to deliver a multisensory pleasing experience. These cupcakes get a delicately mild citrus flavor from the pineapples present in them. Top them with oodles of creamy chocolate ganache to add more zing to those special moments and celebrations.
These cupcakes have a penchant for nostalgia, and they muse over the fragrant and fruity cupcakes you enjoyed as a kid. Rich with fabulous texture and oodles of moisture, these classy, homemade cupcakes, with the flavors of cinnamon and richness of brown sugar, receive a stylish touchup with an admirable pineapple-rich cream cheese frosting.
Loaded with carrots and pineapples, yet tasting fabulous, you will surely think twice before giving them a miss. Both the ingredients while ensuring a fruity flavor, keep the cake wholesome and moist. These cupcakes bring with them the aromatic flavors of cinnamon and nutmeg. The nuts added while preparing the batter ensures that you enjoy a crunchy treat. Frost them with a delicious maple-flavored cream cheese frosting liberally for a royal makeover.
Coconut Cupcake With Pineapple Cream Frosting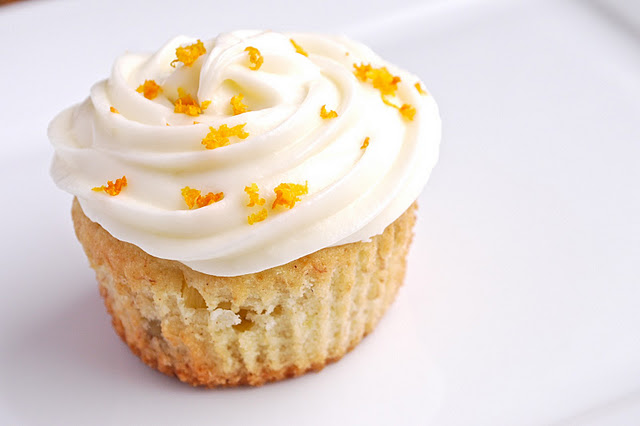 A truly versatile goodie that will be appreciated by everyone, the fruity cupcake gets a golden touch with the pineapple cream frosting. Cute cupcakes, these are rich with coconut cream, desiccated coconut, and butter. A light cupcake, with the sweetness of castor sugar, rich with moisture, and a densely luscious topping, it is an assured winner.
You can spice up a party countless ways. One of the easiest ways is to include one or all of the above-mentioned pineapple cupcake ideas. So, try them today!
Image Credit: thefigtree.blogspot.com, wastelessfood.blogspot.com, realmomkitchen.com, ifood.tv, thecupcakeblog.com
5 Easy Pineapple Cupcake Ideas