3 Easy Bacon Cupcake Ideas

30 Nov 2011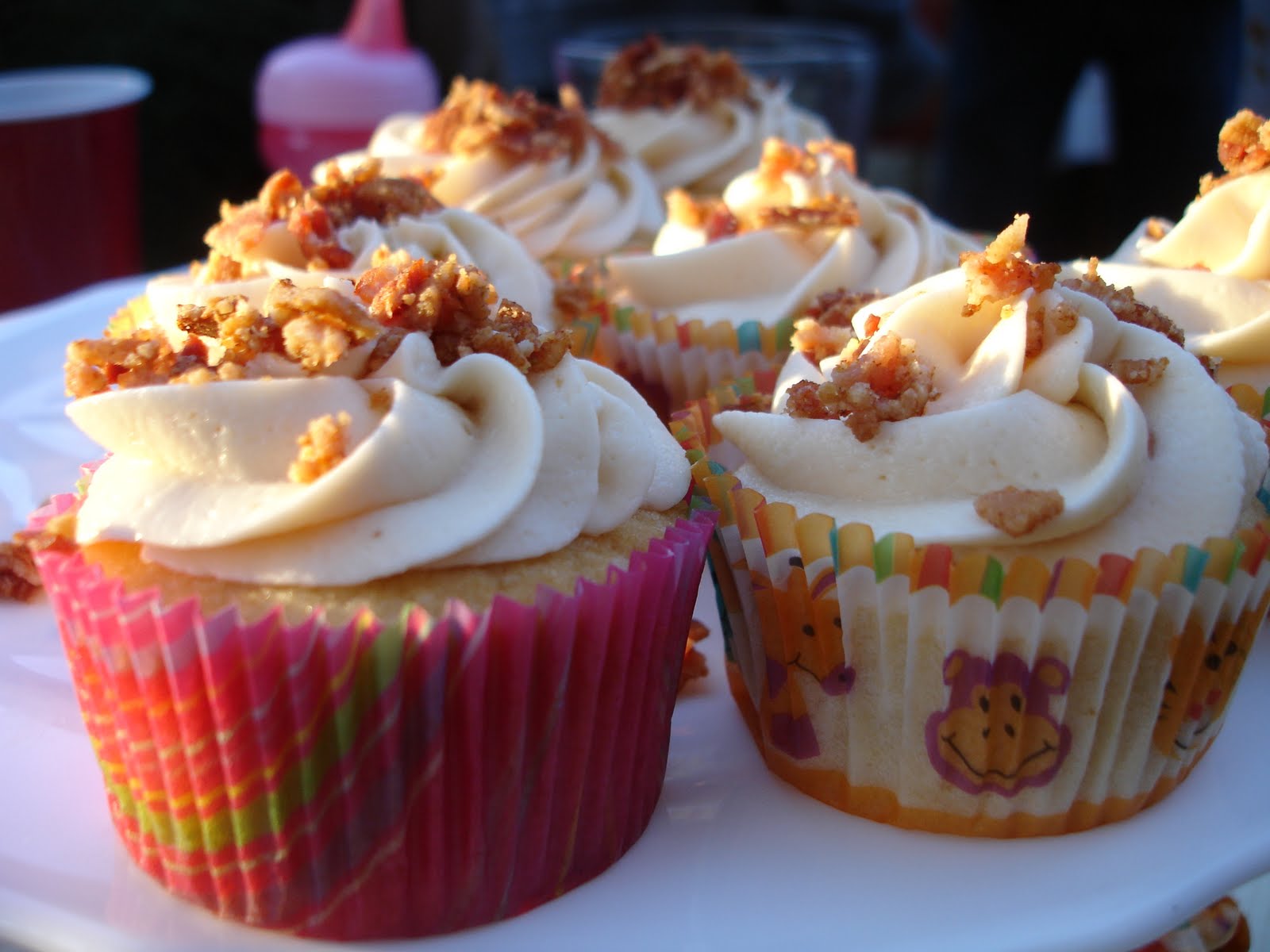 If you had thought of baking a bacon cupcake few years ago, then it would have seemed to be an uncanny idea. However, the fact is that the bacon cupcakes have managed to capture the imaginations and palates of renowned chefs and bacon adorers across the world.  While these are more like muffins, they still have carved a niche for themselves even among the desserts. Take a sneak peak at some of the interesting bacon cupcake ideas…
Must Try Bacon Cupcakes
Corn Bacon Cupcake With Peanut Butter Swirl Frosting
While the muffin-like corn and bacon cupcake makes an ideal breakfast and brunch goodie, you could give it a mesmerizing makeover with peanut butter swirl frosting. Adorned with this lusciously tempting frosting, these cupcakes bring in a amazing blend of flavors - sweet, salt, and savory - leaving your taste buds dazzled.
Bacon Cupcake With Chocolate Frosting
Imagine a cake containing bacon! That is what exactly is baked here. The pieces of bacon are blended with the batter, which enriches and enhances the texture of the smooth cocoa, along with balancing the saltiness of this unique dessert.  Top these cupcakes with a decadent chocolate frosting! The cupcakes are truly drool-worthy goodies.
Bacon Cheese Cupcake with Vanilla Cream Cheese Frosting
Cupcakes, sans frosting, make a fantastic snack for kids of all ages. Along with being a good alternative to sandwiches, they make a fabulous lunch option. Give them a splendid makeover by frosting them with a creamy vanilla cream cheese frosting and embossing  few candied bacon pieces to pep up the festive spirits.
The bacon cupcake ideas are definitely poles apart from the delicious, simple cupcakes you would have enjoyed all these years. So, if you wish to offer a fun, exotic, and rich treat, then these cupcakes are the perfect choices. With their fresh appeal and taste, they are guaranteed winners at any occasion.  
Image Credit: cherrybombcake.blogspot.com, cbcreationsct.blogspot.com, shesgoingdistance.blogspot.com, ramblingsofaformer.blogspot.com
3 Easy Bacon Cupcake Ideas