5 Easy Cherry Cupcake Ideas

30 Nov 2011
The moist and delicious cherry cupcake comes with a delectable flavor and aroma, which makes it much more special than an everyday cupcake. This cupcake is ideal with coffee or tea, for breakfast or an afternoon delight. Serve them dusted with a little powdered sugar; these cherry cupcake ideas are guaranteed to make your afternoon delightful. Welcome to the world of cherry-rich cupcakes…
5 Flavor-Rich Cherry Cupcakes
Cherry Cupcakes with White Chocolate Frosting
These fabulously tasting baked goodies require fewer efforts. They can be served warm as such or with a dollop of custard or whipped cream. Top them with a lovely white chocolate frosting to give them a festive makeover. Filled with fresh and juicy cherries and then topped with a generous chocolate topping and garnished with a maraschino cherry! Words remain strangled in your throat!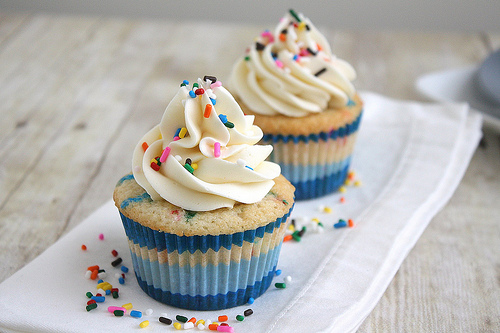 Cute little baked goodies, these cupcakes are kids' favorite.  They are so easy to make and taste so good that, they make perfect desserts for any occasion. And, when the windows of your creativity open up, the possibilities remain infinite. The multicolored specks within the halved cupcakes look as if they are studded with some precious stones. These super easy and fun-filled cupcakes when with a delicious vanilla buttercream make great baby shower desserts.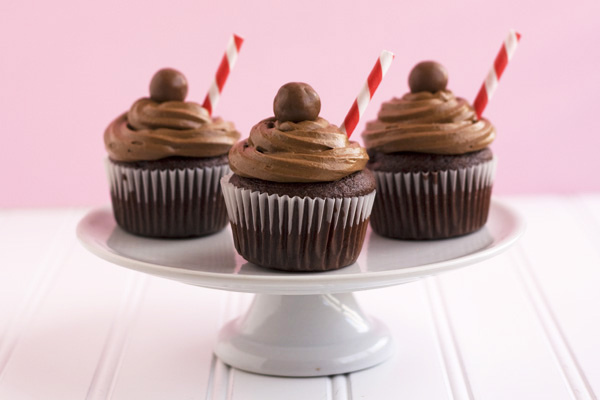 Chocolate malt balls are loved by everyone. These baked goodies bring in the richness and mellowness of the malt in the form of cupcake. They just melt in your mouth. Crowned with a cozy soft swirl of malted frosting, these cupcakes make you feel as if you are indulging in a malt milkshake. These bite-sized sweet fares are just the perfect treats for chocoholics.
Chocolate Cupcake With Creamy Cherry Frosting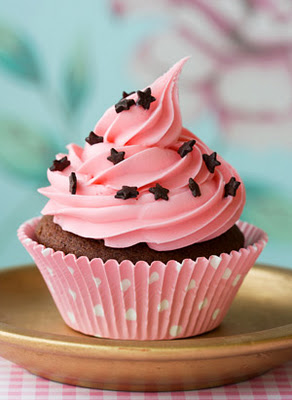 A moist chocolate cupcake paired with a classic creamy cherry frosting! It is a dream combination! Just adorn the luscious dark brown cupcakes with some rich and creamy frosting so that they add sweetness to the celebrations of your life.
Vanilla Cupcake With Cherry Nut Frosting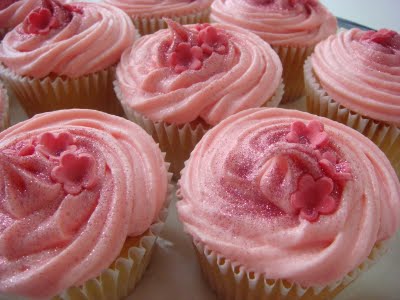 Wonderfully buttery and deliciously sweet, these vanilla cupcakes are truly feminine. What could be more womanly than few rich and soft vanilla cupcakes topping with petite pink cherry frosting and embellished with pink glitter and fondant flowers? Pair these cupcakes with some frothy hot latte or caramel flavored coffee to zest up your girly party.
These sweet cherry cupcake ideas are so versatile that they could be embellished according to your convenience. They never cease to please the palates.
Image Credit: morethanacupcake.net, traceysculinaryadventures.blogspot.com, cupcakestakethecake.blogspot.com, incupcakeheaven.blogspot.com, adventures-in-cake.blogspot.com, thecupcakeblog.com
5 Easy Cherry Cupcake Ideas