5 Easy Raspberry Cupcake Ideas

28 Nov 2011
A raspberry cupcake is like a fresh breeze, which fills the atmosphere with a mesmerizing aroma, reminiscent of the spring flavors. The natural sweetness of the raspberries strikes a perfect balance with the richness of the cake and luscious frosting. Try out these raspberry cupcake ideas for a fruity experience…
Fruit Rich Raspberry Cupcake Ideas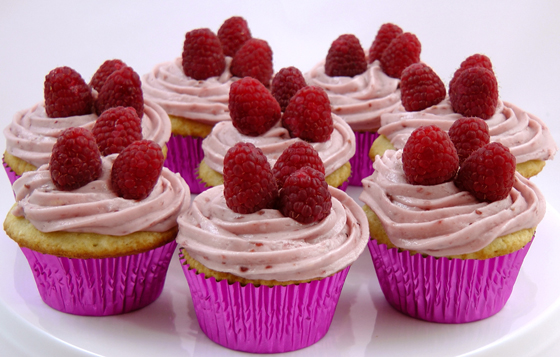 Neither too fluffy nor too dense, these intensely flavored raspberry cupcakes are truly feminine. No wonder, they are always part of kitty parties. You will be able to experience the perfect blend of moistness, flavor, and texture in these humble cupcakes. Give it a majestic makeover by frosting it with a decadent mocha frosting followed by an adornment of few slices of candied raspberries.
Bring together the lusciousness of cheesecakes and cupcakes in one cup with these mesmerizing goodies. These cupcakes have a graham cracker crust topped with a luscious layer of raspberry pie filling. You can make it even more tempting with a creamy frosting of your choice.
The centre of these almond-rich fruit cupcakes are filled with delectable raspberry jam. Frosted with a creamy white chocolate ganache, these little tasty goodies are perfect centerpieces for any celebration. Very light and perfectly moist, the mild presence of almond extract strikes a refreshing balance with the richness of white chocolate frosting and raspberry jam.
Chocolate Cupcake With Chocolate Raspberry Cream
The moist rich cupcakes are full of flavor and visually pleasing delights. Add to the beauty and flavors of these exotic desserts with a generous drizzle of ganache followed by a sprinkle of confectioners' sugar. Adorn them with one or two fresh raspberries. Now, take a bite of these delicious cupcakes to feel the hidden silkiness.
Lemon Cupcakes With Raspberry Ripple Frosting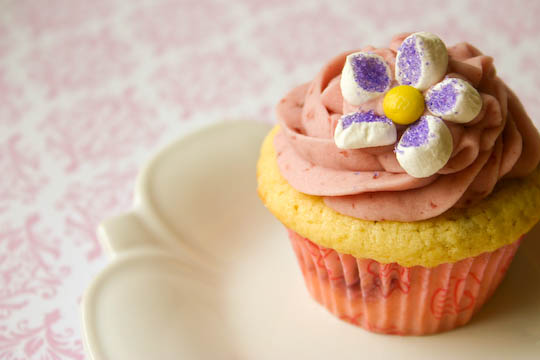 Enjoy the delicate blend of tangy lemon cupcakes and sweet raspberry ripple frosting with these cupcakes. Decorated with a beautiful pink frosting, the cupcake and the frosting go hand in hand, in terms of flavor as well as visual appeal. Get ready for a zestful teatime treat with these fabulous lemon and raspberry cupcakes.
These raspberry cupcake ideas are great ways to take advantage of the berries during the season. Bake them and let the atmosphere be filled with the scent of spring!
Image Credit: ifood.tv, buddingbaketress.blogspot.com, twoboysandabeagle.blogspot.com, christenskitchen.blogspot.com, laurainthekitchen.com, thewaytohisheart.wordpress.com
5 Easy Raspberry Cupcake Ideas