5 Easy Orange Cupcake Ideas

28 Nov 2011
The bright orange hued oranges give the prefect citrus flavor and zing to cupcakes. You have numerous options when it comes to baking an orange cupcake – from the classic muffin-like simple cupcakes to the exotic ones with luscious topping. They are so light and so refreshing that they form ideal breakfast as well as lunchbox companions. Catch a glimpse at some interesting orange cupcake ideas in this write-up.
5 Refreshing Orange Cupcakes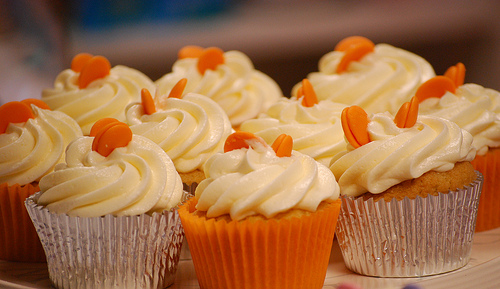 Delicious and aromatic, these cupcakes get a refreshing and zesty taste from the fresh orange juice. The simplicity and alluring flavor of the cupcake as well as the creamy frosting rendered by the presence of orange are truly palate teasing. Every bite of these goodies will let you experience the freshness of orange juice!
These classic cupcakes bring in the delectably warm combo of tangy cranberry and fresh oranges, thus ensuring treats to all your senses. Despite having a very uncanny resemblance with muffins, these cupcakes are adorable desserts. Tender and light, these cupcakes can be easily packed as quick munches. A seasonal delight, these are ideal to be relished for a lazy holiday brunch with a glass of orange juice.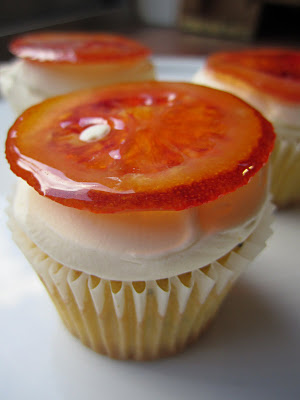 These cupcakes are great ways to kick start your day or just make yourself comfortable on a cozy evening. These goodies are comparatively lower in fat and hence, can be enjoyed as a mid-day snack, if you are on diet. These delicious poppy seed orange cupcakes come with the right balance of sweetness and tartness. Relish them right out of the oven with a cup of freshly brewed coffee.
Chunky Chocolate Cupcakes With Creamy Orange Frosting
Decadent chocolate cupcakes with a tangy orange cream cheese frosting! Ideal for Halloween and Thanksgiving parties, these are moist rich cupcakes. Use the darkest of the chocolate available for a more luscious yield. Crown the warm cupcake with a generous amount of cream cheese frosting, flavored mildly with orange zest. This mildly sweet baked goodie can be refrigerated for two days without losing the texture and flavor.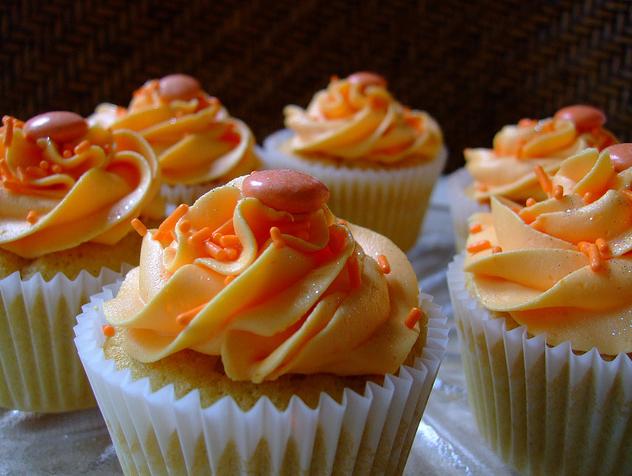 An orange-rich nutty cake, this is a perfect teatime snack. While the orange ensures that the cake gets a superior flavor, the raisins plus the crunchy topping ensures a distinctive texture. An easy to make breakfast delicacy, these exotically moist cupcakes can be given a royal touch with praline frosting.
These orange cupcake ideas leave a wonderful burst of aroma every time you take the lid off the container where you store it. So, bake them and store to refresh yourself whenever you need some.
Image Credit: thecupcakeblog.com, succuleux.blogspot.com, tickledpinkcupcakeryphotos.blogspot.com, cupcakestakethecake.blogspot.com
5 Easy Orange Cupcake Ideas