5 Easy Caramel Cupcake Ideas

28 Nov 2011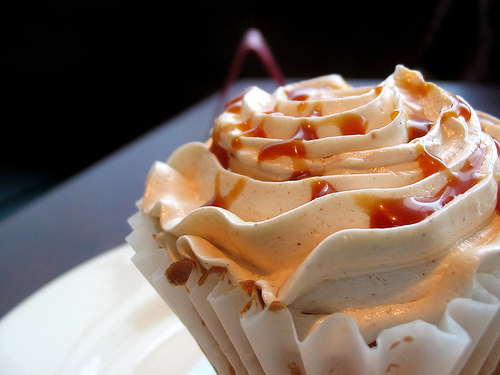 A caramel cupcake is, perhaps, the fluffiest and moistest cupcake ever baked. Just imagine a warm cupcake with a mushy and delectable caramel filled center or a luscious frosting of caramel. Even just a few drops of this heavenly golden colored liquid are enough to give the Midas touch to the simplest of the cupcakes. Try these tantalizing caramel cupcake ideas to enchant your friends and family!
Top 5 Palate Teasing Caramel Cupcakes
Chocolate Cupcakes With Caramel Frosting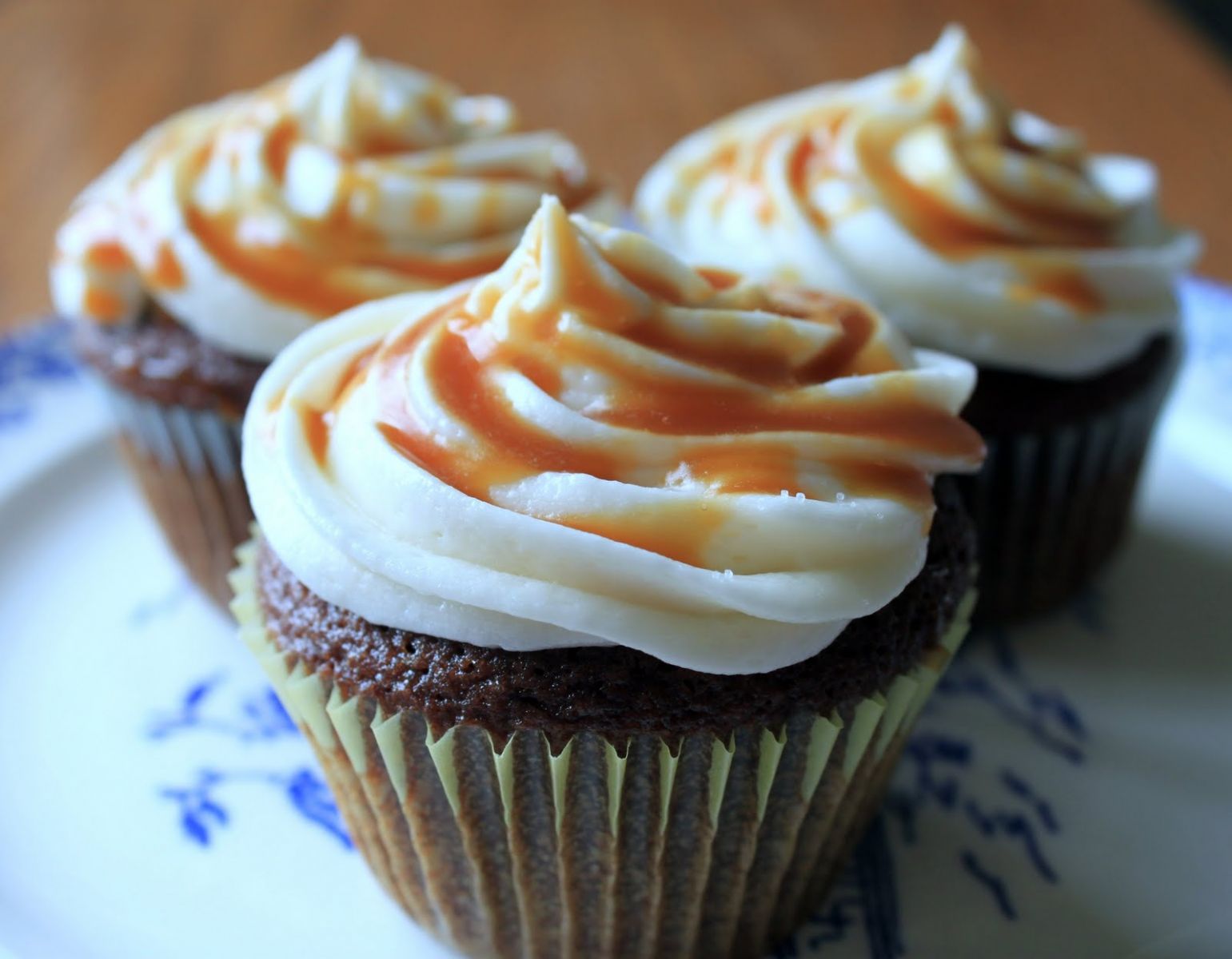 The darned delicious chocolate and caramel combo makes these cupcakes impromptu treats for summer barbecues. A deep, rich, moist decadent chocolate cupcake with a generous casing of slightly salty, buttery, and luscious golden caramel frosting! Indulge in this sinfully rich delight if you do not really care about your waistline.
Caramel Cupcake With Cream Cheese Frosting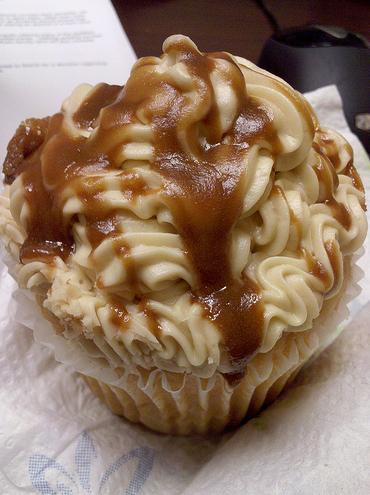 A mesmerizingly tasty cake, it comes with a tender and gooey caramel filled center. Add a generous topping of the velvety cream cheese frosting atop the warm cupcake, followed by an adornment of praline pieces! You will never go wrong with this one. You will never be able to negate that these cupcakes are the perfect ways to impress your partner!
If you are planning for a fun-filled occasion, then these brownie caramel cupcakes are a great choice. A complete fun-filled snack, these come with a surprising chocolate level beneath the caramel at the brownie's center. These are quite similar to brownies, but of course much more luscious and richer. They make breathtakingly beautiful party desserts.
Simple ingredients work together to form a delectable treat. These cupcakes are the proofs. The sweet aroma of the freshly baked apple caramel cupcake are gentle reminds of fall. Quite similar to the flavors of caramelized apples, these are easy to make childhood treats, just given a fresh new look and appeal to suit the hidden naught children in the adults. Top these cupcakes with toasted pecans for relishing a classic dessert.
Banana Cupcakes With Caramel Frosting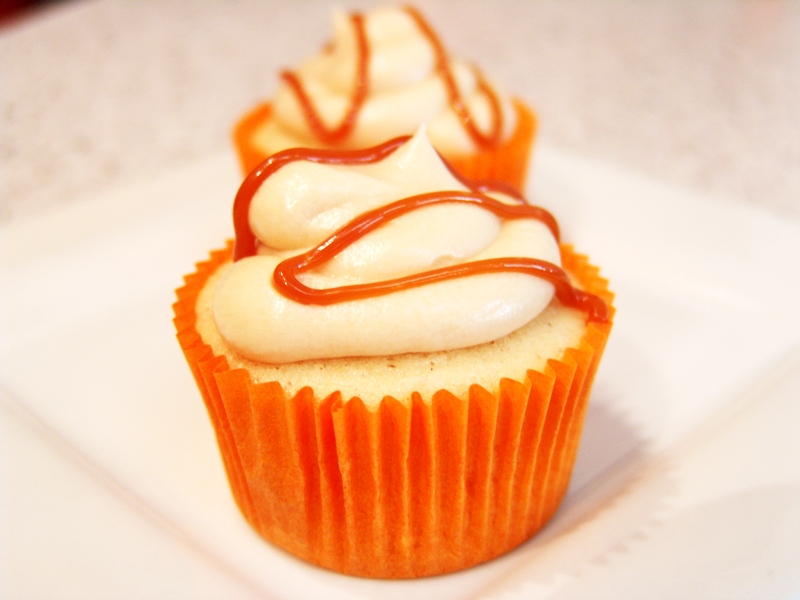 Deliciously moist and temptingly rich, the banana cupcakes with swirls of caramel frosting make mesmerizing desserts. These cupcakes forgo traditional frosting in favor of caramel frosting. Light and delicious, these are reminiscent of banana cream pies.
These caramel cupcake ideas make great homemade treats. Decorate with cachous or sprinkles and just arrange them in a gift basket and just wrap them and gift them to add some zest to the celebrations.
Image Credit: thecupcakeblog.com, cupcakestakethecake.blogspot.com, lovestoeat.wordpress.com, worldaccordingtojiggle.blogspot.com, ifood.tv
5 Easy Caramel Cupcake Ideas