5 Easy Strawberry Cupcake Ideas

23 Nov 2011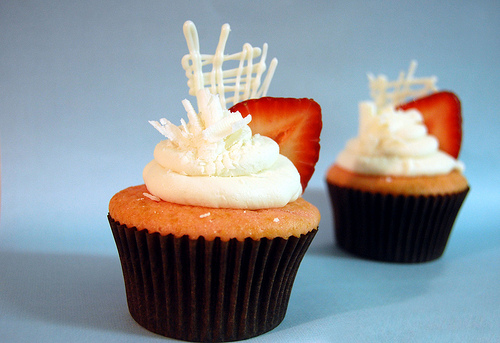 Strawberries, the indicators of summer, are refreshing delights. And, when you include them to prepare some delicious desserts, they taste incredible. So is a scrumptious strawberry cupcake. Neither too heavy nor too sweet! The strawberry cupcake ideas are sure to bring in a fruit twist to your party desserts! Check out the blog to know more about these strawberry treats…
Top 5 Easy Strawberry Cupcake Ideas
Strawberry Cupcakes With Strawberry Meringue Icing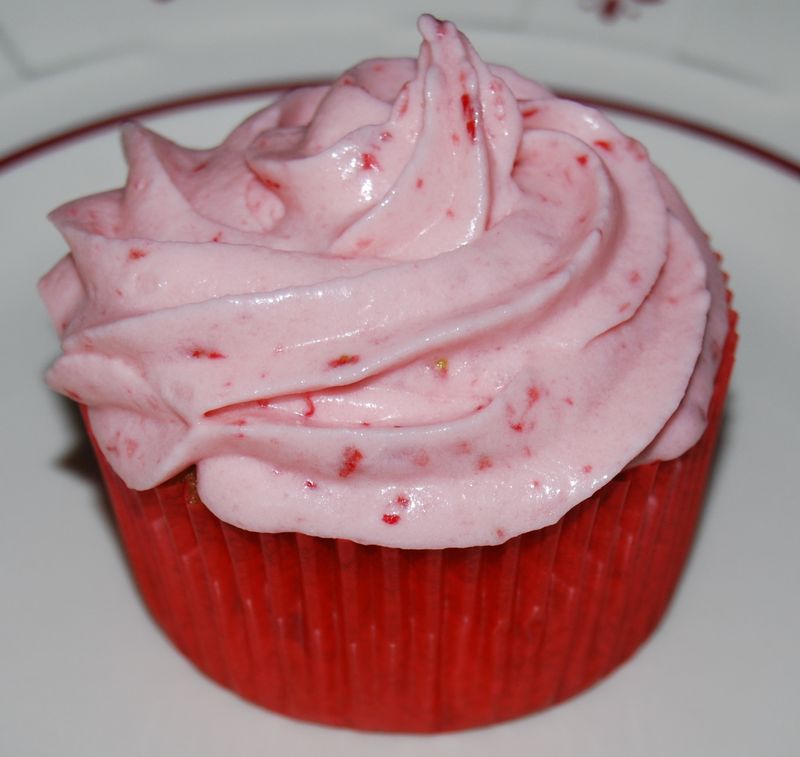 Strawberry cupcakes are phenomenal as such. The strawberry meringue icing acts as a rich embellishment, reminding the consumers the richness of the flavor of these delightful desserts.
Chocolate Strawberry Cupcakes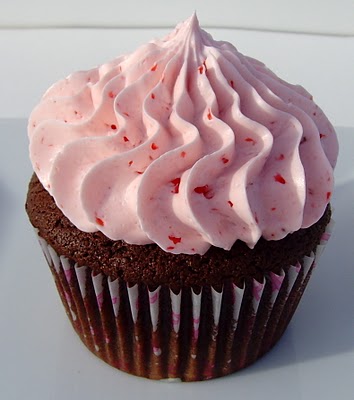 The mere look at the dark brown chocolate cupcakes topped with a delicate pink hued strawberry topping fills the atmosphere with a sense of romanticism. No wonder it forms an inevitable ingredient to spice up Valentines' Day. No other flavor combination is as indulgent as these two. Silky and smooth, these chocolate strawberry cupcakes look like the perfect match made in heaven.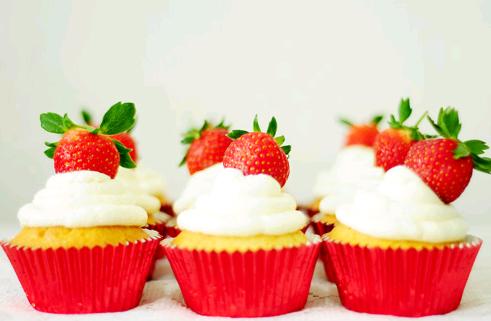 Come and fall in love with these refreshing strawberry cupcakes. Prepared along with cream, these cupcakes are very versatile that you can adorn it the way you wish to suit the occasion. The simple vanilla flavored butter cream topping with few strawberry slices make it a perfect snack with tea. For a royal and magnificent dessert choice, just add a little cocoa powder while preparing the frosting and embellish it with caramelized walnut pieces and sprinkles.
Vanilla Cupcake With Strawberry Frosting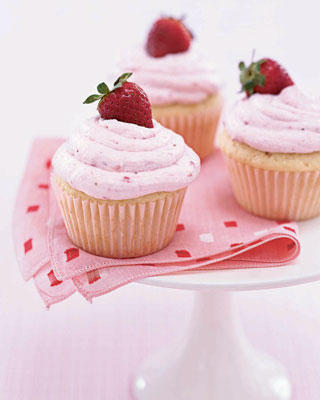 This easy and fun to eat dessert is enjoyed by all anytime of the year. A simple cupcake with an adorable frosting, which could be piped into a design of your choice! This is definitely the simplest and easiest among the strawberry cupcakes. Try to serve them cold with a glass of sparkling champagne to set in the mood!
Devil's Food Cupcakes With Chocolate Covered Strawberries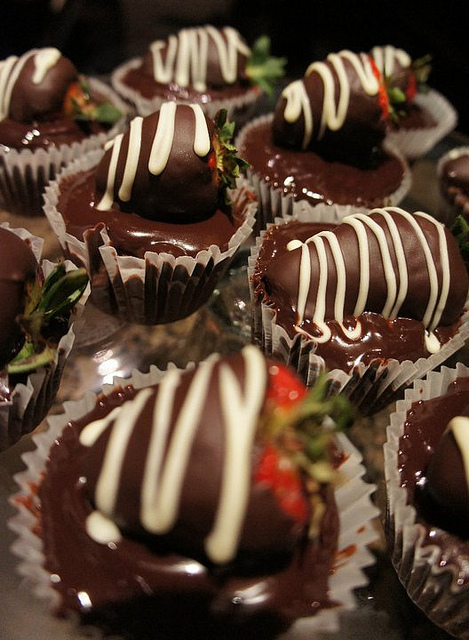 These are definitely devilishly delicious cupcakes and a treat for chocoholics. Covered with rich, enticing chocolate cream cheese frosting and adorned with chocolate covered strawberries, these cupcakes are heavenly treats. These perfect delights fill you with the reminiscent memories of the most beautiful moments of life.
Moist, delicious, and beautiful, each of the strawberry cupcake ideas is unique. Every time you taste them, you feel like tasting it for the first time. So refreshing and so novel, these are surely adorable delicatessens!
Image Credit: thecupcakeblog.com, grandmaskitchentable.typepad.com, foodfolksandfun.blogspot.com, oliviasequin.com
5 Easy Strawberry Cupcake Ideas