5 Easy Carrot Cupcake Ideas

23 Nov 2011
The moist and healthy carrot cupcake ideas can be prepared in an assortment of  flavors with the addition of spices. The tangy cream cheese frosting, which is one of the commonly used  icing, strikes a perfect balance in terms of both color and flavor. Browse through to catch a glimpse of some easy recipes…
Delightfully Easy Carrot Cupcake Recipes
The name itself is the proof that this is a classic grandma recipe. Moist and delicate, the cream cheese topping deliver a characteristic flavor to these subtly sweet goodies. The presence of raisins enrich the flavor. Adorned with carrot curls, these cupcakes look and taste fantastic.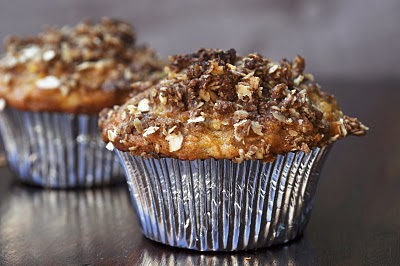 The gooey taste of caramel with the goodness of apples and carrots make this a heavenly treat. While they do taste magnificent, these goodies can be prepared with fewer efforts. A complete fun-filled snack, these are gentle and sweet reminders of the flavors of the fall.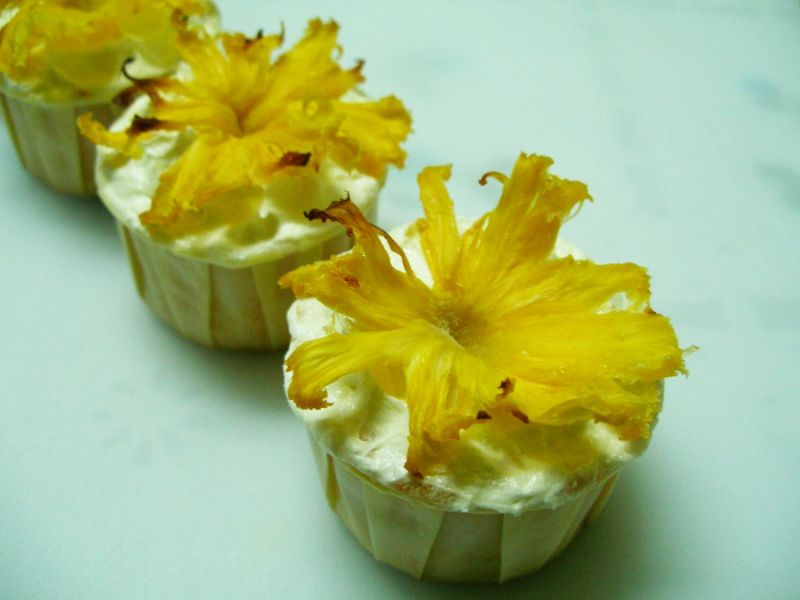 Carrot cupcakes themselves are moist delight. The pineapple works its way to make these goodies moister and more wholesome. Rich with the flavors of freshly ground cinnamon and nutmeg, these cupcakes are ideal taste bud teasers. Serve them with browned butter frosting and watch your guests savor them with ultimate pleasure.
While the carrot bran cupcakes taste the best when relished warm, these also form excellent lunchbox companions. Loaded with nutritious elements, these cupcakes come free of preservatives, appraising their snack value. Since they contain the good calories, these are great treats for the kids.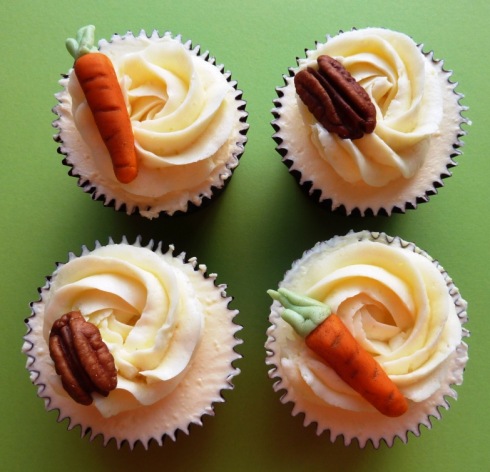 Easy to make and great to taste, carrot pecan cupcakes form taste breakfast delights for the whole family. A great potluck and picnic snack choice, these come with the goodness of whole-wheat flour and richness of golden raisins. If you are serving them as desserts at your kid's birthday party, then top them with creamy chocolate fudge or a caramel butter frosting.
Desserts make your life sweeter, and when they come with a nutritional aspect, they make scrumptious treats. So let your family and friends indulge in some healthy and heavenly treats with these carrot cupcake ideas.
Image Credit: thecupcakeblog.com, anjasfood4thought.com, cakecentral.com, ellacinderseats.blogspot.com, dascupcake.wordpress.com, ifood.tv
5 Easy Carrot Cupcake Ideas