5 Easy Lemon Cupcake Ideas

22 Nov 2011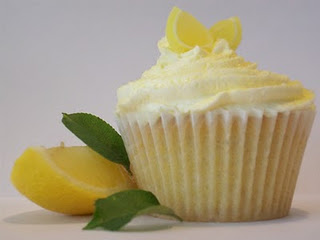 If you are in search for some delicious, buttery cupcakes with a little texture, then lemon cupcake ideas are the best options. While these are some really offset cupcakes to make when compared to the more popular chocolate and cheese cupcakes, the lemon based ones offer you an opportunity to present some pretty, unique desserts at your party. It is now time to be inspired from these magnificent, yet easy cupcake recipes…
Top 5 Delectable Lemon Cupcake Recipes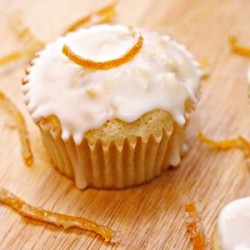 From the imperial and archetypal ones to the mild and intensive moments, these  cupcakes are delightful reminders of the propitious moments. Delicious, tangy, and light, these buttery cupcakes form perfect pairs for evening tea.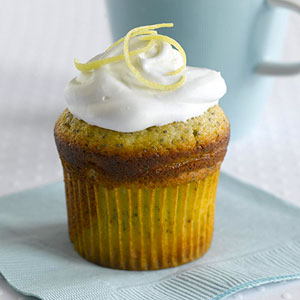 Zesty cupcakes with gorgeous looks! That is ideally the simplest way of talking about these cupcakes in a single line. A moist and tangy cupcake with oodles of lemony butter icing and candied lemon slices, these are fabulous treats!
Sweet and savory, these lemon and basil cupcakes are simply divine. This airy, light cupcake comes with a brawny basil aroma. While the lemon balances the flavor of basil, the creamy, smooth cheese frosting with a slight strawberry hint accentuates its appeal.
Sponge Lemony Cupcakes With Lemon Cream Cheese Frosting
As the name suggests, these are spongy smooth cupcakes. The lemon cream cheese frosting transforms these humble cakes into exotic desserts, ready to be relished at picnic, party, or at any other occasion.
These cupcakes are fun to make. The swirling combos of pudding and cake give it a simple, yet refreshing touch – both visually and palatably.  
Perfect for a summer picnic or a potluck brunch, these easy lemon cupcake ideas are awesome recipes. Each of the cupcake mentioned above deserves to be in the spotlight. It is now your turn to decide which one you want to try first!
Image Credit: fisheyeviewing.blogspot.com, thecakerygc.com, scheidlers.blogspot.com, imasweetcarolinagirl.blogspot.com, andanin.blogspot.com, dessertstalking.com
5 Easy Lemon Cupcake Ideas