5 Easy Cheese Cupcake Ideas

22 Nov 2011
Irresistibly adorable, cheese cupcakes are always a hit. Available in a vast variety of flavor combos, these flexible desserts can be baked as per your wish, to fit the moment. Whether you have traditional or gourmet cheese cupcake ideas, the result is going to a delectable treat. Since cream cheese has the versatility of blending with any ingredient, they are sure to yield perfect desserts for any parties. Welcome to the creamy rich world of cream cheese cupcakes!
Top 5 Delectable Cheese Cupcake Ideas
Cream Cheese Filled Chocolate Cupcake 
The way cheese blends with chocolate is truly amazing and that is the secret behind these cheese filled chocolate cupcakes. Prepared using an instant chocolate mix and filled with a creamed cream cheese and sugar mixture, one cannot enjoy this without messing his fingers. Serve them chilled, when you are holding a summer party.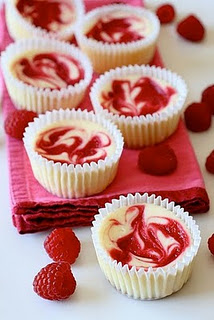 The creaminess, richness, and elegance of cheesecakes meet the delightfulness of cheese in this mouthwatering recipe. While these are quintessentially party desserts, you can serve them for brunches as well. Very easy to make, these cheesecakes come with a vanilla wafer base topped with a slightly tangy cheese and sugar mixture. Before you serve, just spread a spoonful raspberry cherry filling atop each of the cakes. This makes the dessert more luscious and flavorful. Allow to chill well before you serve it with champagne.
Banana Cupcakes With Orange Cream Cheese Glaze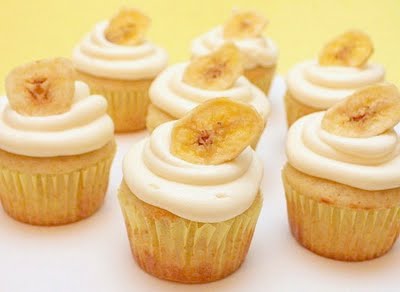 If you wish to relish a fabulously tasting, yet comparatively healthy dessert, then this is the perfect choice. The humble banana cupcakes are transformed into heavenly desserts when topped with a tangy and rich orange cream cheese glaze. Prepared with whole-wheat flour and oats and flavored with ginger, these cheesy banana cupcakes also bring in the goodness of carrots with them.
Free of eggs, nuts, and dairy, these red velvet cupcakes still come with some exotic flavor. Frosted heavily with contrasting cream cheese frosting, these form perfect choices for desserts to kids who are allergic to dairy products and nuts.
If you want to try something novel, then try this  cupcake. The crunchy effect rendered by raspberries accentuates the creaminess of cheese and the softness of jelly. With a crusty graham cracker base topped with a zesty cream cheese, cottage cheese, limejuice, chopped raspberries, and dessert whip topping these cupcakes are assured winners. 
Cheese, as mentioned above, is truly versatile. They make the cakes softer and denser. No wonder the cheese cupcake ideas are among the most sought after cupcake recipes!
Image Credit: thedoctorsdishesdessertsdecor.blogspot.com, blog.fileplanet.com, kelseysappleaday.blogspot.com, christenskitchen.blogspot.com, tpox-proceedwithcaution.blogspot.com, idealcheese-blog.com
5 Easy Cheese Cupcake Ideas