5 Easy Icing Cupcake Ideas

21 Nov 2011
Cupcakes themselves form delicious treats. Icing is just an add-on to enrich the taste as well as visual appeal. Just imagine a dark chocolate cupcake with a lovely pink buttercream topping. When the mere imagination of icing cupcake ideas could fill your mouth with water, it is an unarguable fact that these are definitely classic treats. Here are some exotic, yet easy recipes for the sweet lovers…
5 Exotically Easy Icing Cupcake Recipes
Creamy Coconut Icing Cupcakes
Snowy white icing speckled with shredded coconut makes a trendy, tropical, and amazing frosting for any fruit or vegetable base cupcake. All you need to do is to cook a thick mixture of sugar, evaporated milk, egg yolks, butter, and vanilla extract, finally mixing in the coconut flakes. The creamy, luscious taste of this cloudy icing strikes the perfect balance with bright flavors. A few drizzles of color render a trendy, interesting look to the icing coconut cupcakes.
Lemon Cream Cheese Frosting Cupcakes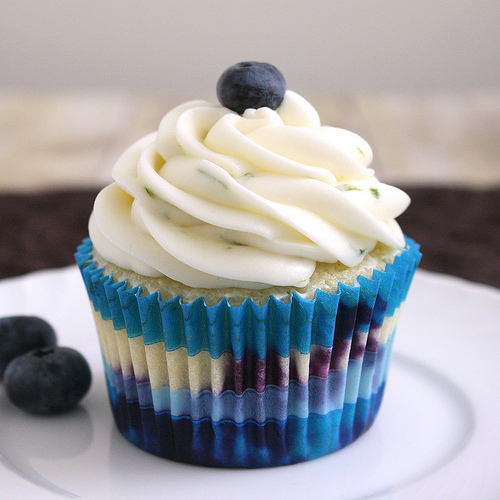 A tangy cream cheese icing, which is a striking combo of mellowing cream cheese, lemon juice, lemon peel, and confectioners' sugar, forms a great topping for berry cupcakes. This icing makes a great choice especially if the cakes are moist and not so very sweet, making these cupcakes the perfect snacks for evening tea. 
Orange Marmalade Iced Cupcakes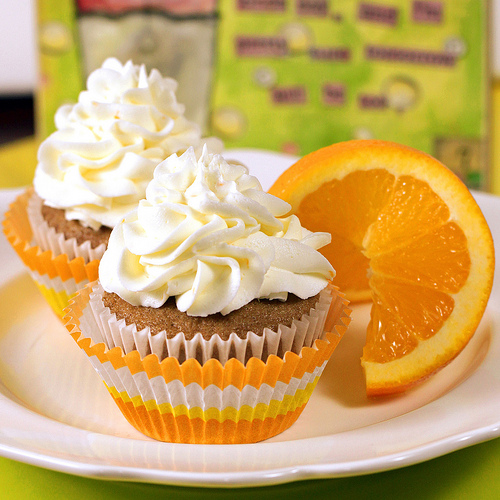 Kids love marmalade and when this becomes the core ingredient of the icing, the taste is beyond words. Even if you are an amateur cook, you will be able to prepare this icing with the simple ingredients – orange marmalade, orange sugar, and powdered sugar. This is the perfect choice to embellish the sweet and damp fruit cupcakes, vanilla or yellow cupcakes, as the frosting is really the star here.
Caramel Cream Iced Cupcakes
Mix melted caramel with cream cheese and sugar! The payoff is a marvelous frosting, which renders a subtly sweet and delicate taste to the cupcakes. Almond walnut cupcakes with caramel buttercream icing make delectable choices for wedding and other celebration desserts. 
Vanilla Coffee Icing Cupcake
Simple, yet magnificent, vanilla coffee icing goes well with anything and everything. The rich aroma of instant coffee granules infused with vanilla and cream cheese mixture gives the icing a splendid one. Use this icing to frost a coffee or simple vanilla cupcake to experience the goodness. 
There is no dearth to icing cupcake ideas. Even a simple cream cheese frosting when used in the appropriate way has the potential to transform the simplest of the cupcakes into dazzling and imperial delicatessens. The key is the choice of icing and the way you use it. So, think out of the box to make the difference!
Image Credit: superclassiccupcakes.blogspot.com, thecupcakeblog.com, derigalteisen.com, benevolentbaking.blogspot.com
5 Easy Icing Cupcake Ideas