Top 5 Pakistani Street Food
17 Nov 2011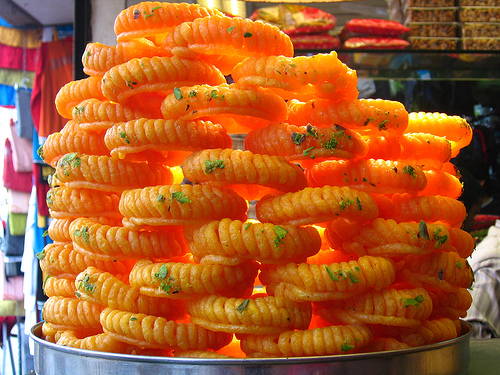 The conspicuous similarities between Indian and Pakistani cuisines are the proof of how closely the cultures of the two nations are interwoven. Be the mesmerizing dishes from elegant restaurants or the humble street food from the wayside stalls, the Pakistani fares are deliciously exotic, yet gentle in nature. From the Dahi Barday to the tangy pani puris and fruit chaats, Pakistani street food fares show an uncanny resemblance with Indian street foods. Take a short, crispy visual tour of the enticing street delights from Pakistan with this write-up.
5 Enticingly Delicious Pakistani Street Foods
1. Nihari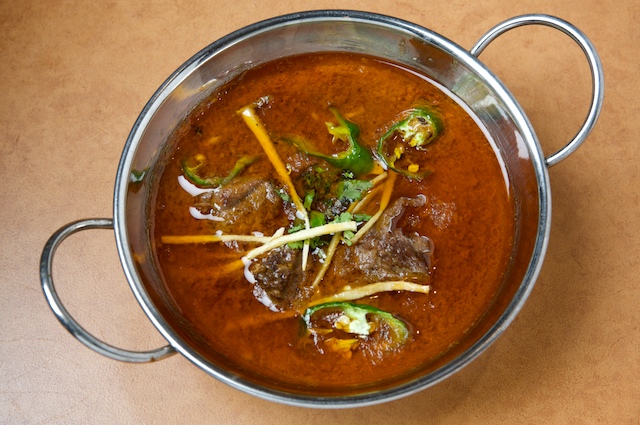 Hailing from the royal Nawabi kitchens of North India, nihari is an elegant dish renowned for its flavor, texture, taste, and spiciness. The Pakistani version is more of a magnificent delicacy with a twist in the original flavor, but retaining the royal touch.
2. Gunnay Ka Rus
This Hindi word stands for sugarcane juice. A revitalizing, and enigmatic drink, it is a refreshing summer cooler. Available in various flavors, including those of ginger, mint, and lemon, sugarcane juice is definitely a healthy drink from Pakistani streets.
3. Dahi Barday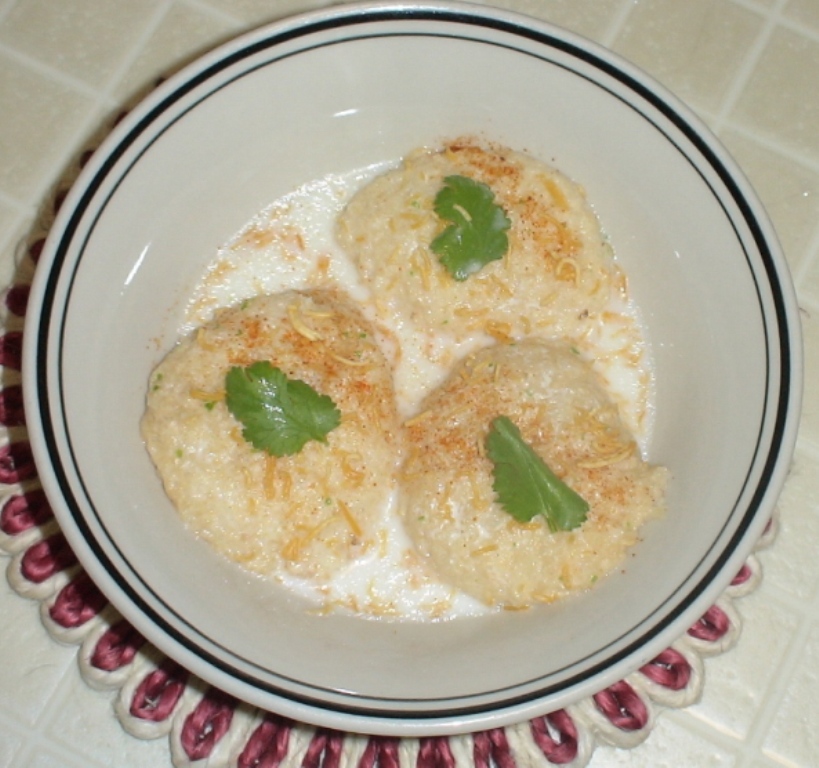 This is also called as Dahi Vada, which literally translates into Curd Vada. Deep-fried lentil dumplings are soaked in cold curd and spiced with cumin seed powder and red chili powder. This Pakistani street food makes for a wonderful summertime cooler.
4. Imarti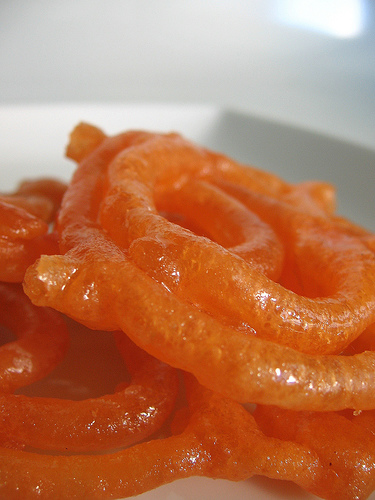 Imarti, also known as jalebi, this bright orange colored sweet from Pakistani kitchens is adored by kids and adults. A festive dessert, this deep-fried delicacy has a decoying appeal that tempts even the most calorie conscious eater to indulge in this sinfully rich delight.
5. Halwa Poori

A traditional breakfast dish from the streets of Pakistan, this is a delightful blend of sweet and savory flavors. While the deep-fried pooris, prepared from whole wheat or refined flour are served a spicy side dish made from chickpeas and potatoes, the sweet halwa offers a cooling touch. Served beside curd and mango pickle, it is a healthy and filling street fare.
The myriad of Pakistani street food delights is similar to the stories narrated in the Arabian Nights. The right way to experience the culinary delights is to taste them! So, try them in your kitchen and have a blast!
Image Credit:  ifood.tv, imageshack.us
Top 5 Pakistani Street Food