Top 10 Persian Street Food
15 Nov 2011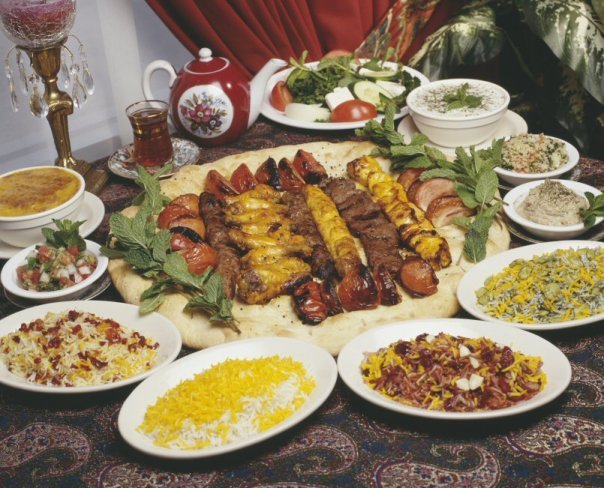 Persian street food display their indigenous qualities despite  several customizations and this is one of the prime reasons behind the popularity of these street fares among locals and tourists alike. From grilled pumpkins and baked potatoes to the exotically spiced kabobs, you would be able to find countless peddlers selling them across Persia. Take a dip into the pool of these wonderful fares coming from Persian streets…
10 Delightful Persian Street Food Delights
1. Persian Saffron Ice Cream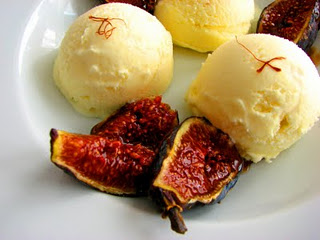 A sweet, frozen dessert, this pale yellow colored Persian street food is quite popular among the Persians as well as tourists. Given the hot weather the nation experiences there is no wonder why this is much in demand. A rich, creamy comfort food, it comes with goodness of rose water and saffron.
2. Kabob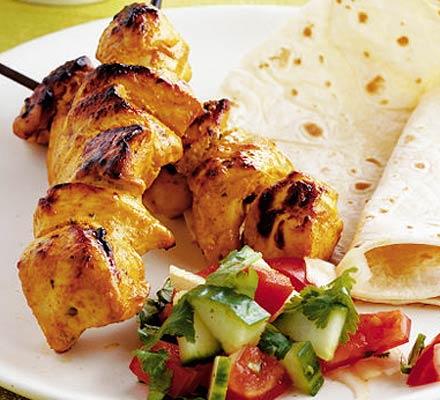 Persia is the birthplace of Kabobs, and that vouches for the popularity of this dish as a street food. To keep it simple, kabobs are marinated and grilled pieces of meat. While the classic kabob is prepared with lamb, you will also get chicken, seafood, goat, pork, and fish as well. The falafel and tofu kebabs are treats for the vegetarians.
3. Baklava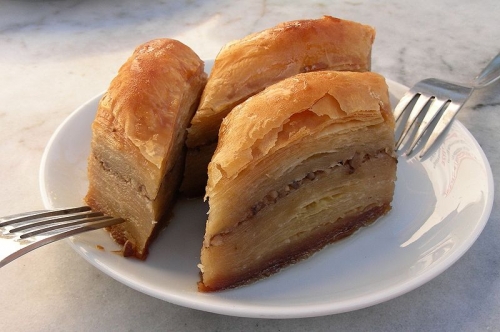 This comes from Middle Eastern cuisine. This rich, layered dessert prepared with phyllo pastry comes genuinely sweetened with sugar syrup or honey. The Persian version is a mix of chopped pistachios and almonds, and comes flavored with cardamom and rose water-scented syrup.
4. Nan-E Badami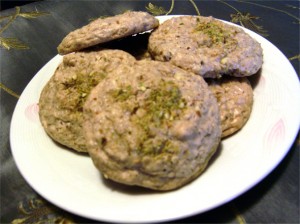 The name of this street food says is all. It is an almond cookie, spiced up with cardamom, and flavored with rose scented syrup. Rich with almond powder, this is a filling tea time snack as well.
5. Nougat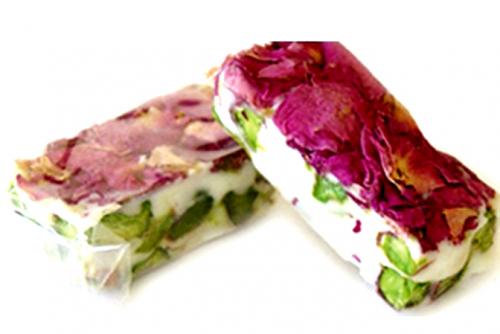 Quite similar to the confectionaries, nougat is a traditional Persian street food. Rich with the goodness of assorted nuts, including almonds, pistachios, walnuts, and even hazelnuts, the dish is sweetened with honey or sugar. You will get them in two variants – soft and chewy or the crispy, crunchy caramelized delight.
6. Baghali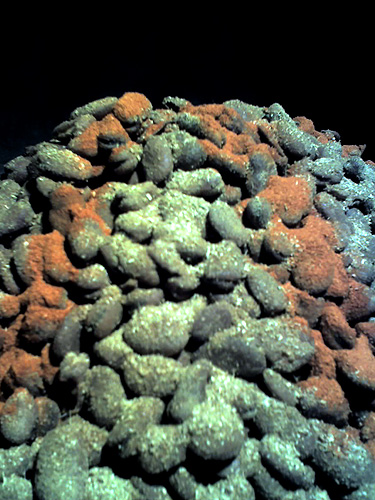 The steam fava beans are sold widely during the cold wintry nights. What can be more comforting than a bowl of this delightful dish!
7. Abgoosht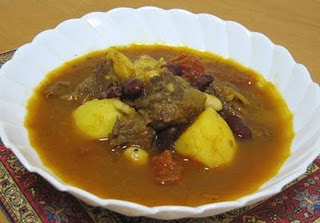 Considered to a very flexible meal, this is a traditional lamb stew which you will be able to find everywhere in Persia. The unique quality of this dish is that you can expand its quantity by adding water, if required.
8. Haleem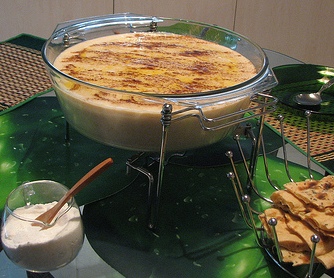 This rich and homogenous soup makes use of wheat and pounded meat in its preparation. Spiced up with cardamom, the commonly used meat includes the ones from turkey, goose, or lamb. A very tasty dish, this is equally nutritious and healthy.
9. Persian Pizza
Persian pizza is different from its Western counterparts in the aroma, flavor, and bread used. A natural source of energy, the meat toppings flavored with Persian spices makes its truly special.
10. Sheer Moz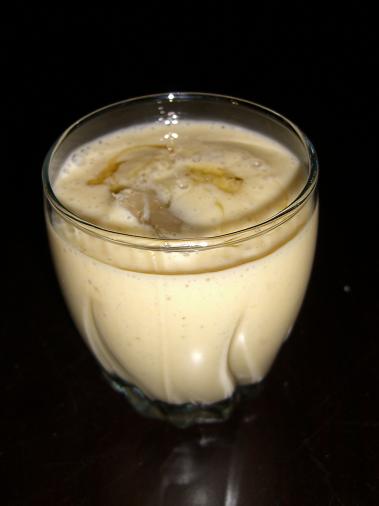 This is nothing but banana milkshake. You will be able to locate them in the stands or kiosks located on the streets during summer days as well as along the hiking trails.
The variation in the color, flavor, aroma, and taste of various dishes prepared using the same ingredients is the visible proof that food items also have a soul; they are distinctive displays of the cuisine they hail from. So, check out Persian street food fares and take delight in them!
Image Credit: shahrzaad.wordpress.com, thelipstickchronicals.blogspot.com,  lifegoesonintehran.com, rominacookie.com, pastrystudio.blogspot.com, nccpeterborough.ca 
Top 10 Persian Street Food