Top 10 Jamaican Street Food
15 Nov 2011
Jamaican cuisine, a blend of Caribbean and local dishes, is famous for its piquancy and spiciness. A delightful fusion of flavors, techniques, and ingredients from the indigenous people, British, Indians, Chinese, and others, the Jamaican delicacies are showcases of a rich cuisine. The elegant aromas along with the magnificent flavors of the profusely used spices and tropical fruits can be found in the classic dishes as well as  in the Jamaican street food. Welcome to the world of enticingly exotic flavors…
10 Exciting Jamaican Street Food Delights
1. Jamaican Peanut Punch
An affluent source of protein, the peanut punch is the most sought after energy drink of Jamaica. The drink, which is sold by the street vendors, claims to have some secret ingredients. No wonder it also has the reputation of being a mesmerizing aphrodisiac.
2. Janga Soup
Jamaicans call shrimps – fresh water ones – Janga. This one is a piquant soup made with crayfish ad flavored with pepper. This delicacy, which is referred to as an aphrodisiac, claims to offer long endurance to men.
3. Roast Corn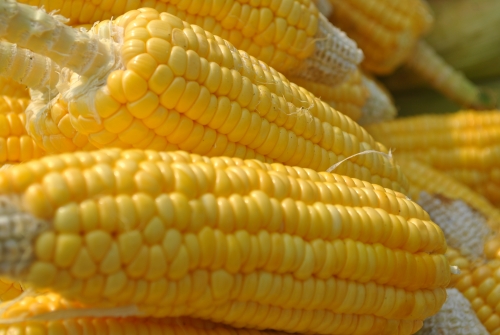 Sold all over the street sides in and around the metro region, these roasted corns should be de-husked before relishing. Corn on the cob is roasted on charcoal and served fresh and hot. Make sure that the corn cools down before your take a bite.
4. Jamaican Peanut Porridge
A Jamaican breakfast treat, it is a favorite among the vegetarian food lovers. Once again a rich source of protein, this dish is sold all over Jamaica by the street vendors and is adored by the locals and tourists alike.
5. Coconut Water
Sip the juice from a freshly cracked tender coconut! You will be able to find it across Jamaica. A very refreshing street delight, this natural treat comes with hardly any calories and bounty of health benefits.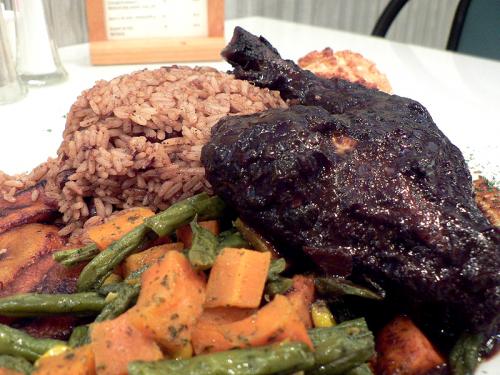 This is undeniably the most common Jamaican street food. Chicken is marinated in a spicy blend of onions, thyme, scallions, allspice, scotch bonnet peppers, and then barbecued to perfection. Relish this jerk fresh and hot with a sweet fried dough or breadfruit.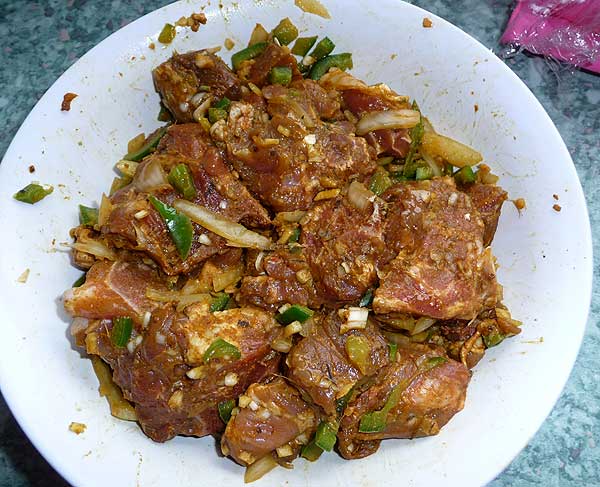 This dish reflects the influence of Indian cuisine on Jamaican kitchens. An aromatic stew, this dish is equally popular in the Caribbean as a street food.
8. Grater Cake
A delightful blend of pink and white, this confection prepared from coconut and sweetened with grated sugar is a luscious treat for sweet aficionados.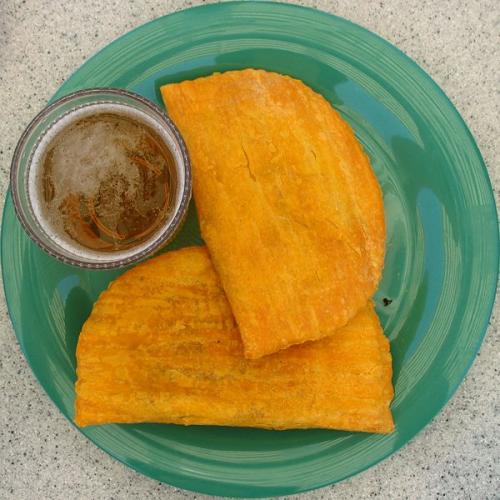 You will be able to see these palatable patties being sold across Jamaica by the street side vendors. Crescent-shaped, semisweet dough wrapped around pureed beef, chicken, or other heavily spiced ingredients, these are available at variable costs.
10. Gizzada
A Jamaican street dessert, this dish is also known as 'Pinch-Me-Rounds'. A baked sweet delight prepared using coconut, it is sure to make your taste buds happy.
While there are countless street food destinations throughout the world, if you wish to enjoy some finger licking delicacies, then Jamaican street food delights are the perfect choices.
Image Credit: ifood.tv, rinasrecipes.blogspot.com, andanh.com, abigeeth.blogspot.com, malaysiankitchen.blogspot.com, jamaicandelites.blogspot.com
Top 10 Jamaican Street Food