Top 10 South Indian Street Food
10 Nov 2011
Rice is the quintessential ingredient of South Indian kitchens, and when it comes to the street foods also, the case remains the same. However, it would be more precise if I say that South Indian street food delights display the confluence of dishes from across India. From classic South Indian fares such as idlis and dosas to the North Indian jalebis and pani puri, you will be able to locate everything in the four South Indian states. The more interesting fact is that you will even find street vendors selling foreign dishes with an Indian touch. Let me now take your through a short visual tour of some of the classic South Indian street food fares.
10 Classic South Indian Street Food Fares
1. Samosa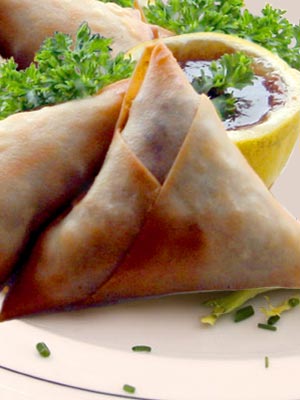 You get various variants of this deep-fried pastry. Prepared with refined flour, these stuffed delicacies are served with sweet chutney and spicy chutney or with tomato ketchup. In Kerala, you get onion stuffed samosas, while in other South Indian states a mix of potato and onions are offered.
2. Idli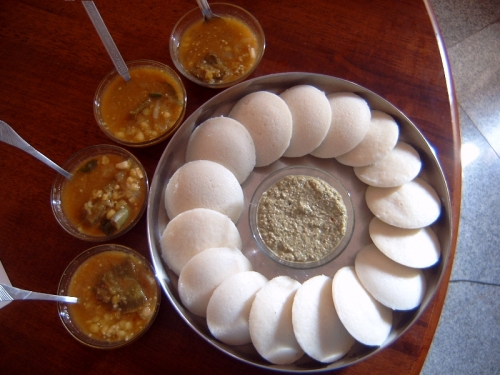 Round, fluffy, soft idlis just melt in your mouth when relished fresh and hot. A popular breakfast delicacy, it is made with rice and urad dal. Served with various chutneys and sambar, you may even get the Idly Podi if you are trying out this South Indian street food in Tamilnadu.
3. Vada
While Medu vada is available commonly for breakfast, you will get masala vada as an evening snack. The former one is prepared using urad dal and flavored with green chilie, black peppercorns, and onions, while gram dal and tuvar dal is used in the preparation of the latter.
4. Dosa
Dosas are the South Indian pancakes made using sour rice dough. Low in calories and served with coconut chutney and steaming hot sambar, this delicacy is also available with a filling of spiced potato – masala dosa.
5. Bajji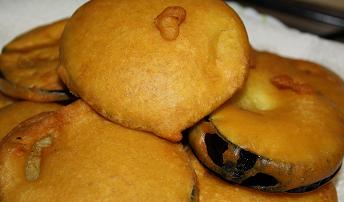 When it rains, you should try eating these yummy South Indian snack. Onions, bell peppers, potato, chili, raw banana, bread – these are some of the most popular variants available. Deep-fried delights, make sure that you sweat out before you grab them!
6. Pazhampori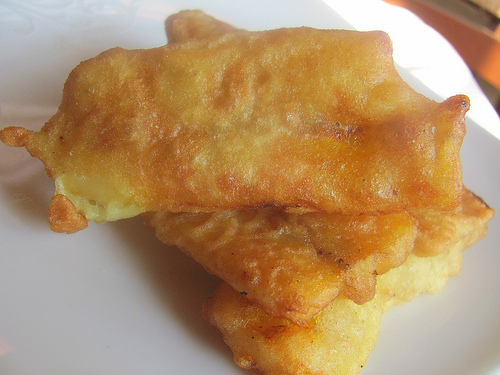 A classic Kerala teatime snack, these golden, fried banana fritters are sweet delights. Enjoy them fresh and hot right out of the frying pan with a cup of hot ginger tea!
7. Puttu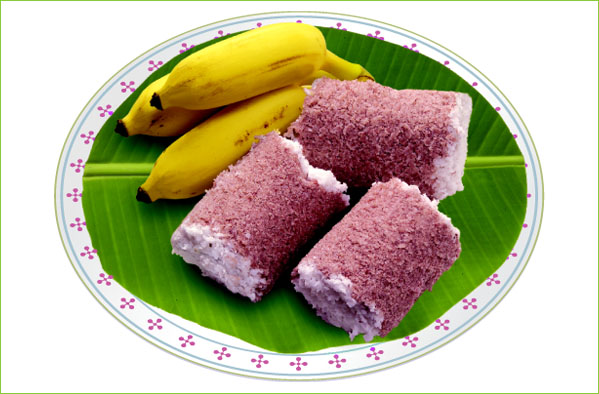 Once again a dish from Kerala, prepared with rice and coconut, it is a breakfast choice. Served most commonly with a spicy dish made using brown chana, it can also be relished with bananas and pappadom [wafers].
8. Kesari
A typical dessert item, this South Indian street food is also popular as a breakfast dish. Prepared with semolina or vermicelli, this is flavored with cardamom for enriched taste.
This is also a breakfast delight, more commonly seen in Karnataka and Andhra Pradesh. Served with potato wafers or some savory crunchy delicacy, it makes for a heavy, filling breakfast.
10. Pongal
While the sweet version of pongal is relished as a dessert, you get savory version also. It tastes best when eaten hot with roasted gram dal and cocnut chutney spiced with red chilies!
Every town and hamlet of India has its own collection of street foods. And, hence, this discussion of South Indian street food is a never ending one.
Image Credit: ifood.tv, spicychilly.blogspot.com, aveesfoods.com, bearskitchen.com, indianhomefood.blogspot.com, jasu.wordpress.com 
Top 10 South Indian Street Food