Top 10 Mediterranean Street Food
10 Nov 2011
A blend of dishes from various cuisines, Spanish, Turkish, Italian, and Portuguese, the Mediterranean cuisine has a class of its own. The Mediterranean street food fares display this unique blend of distinctive cooking techniques and ingredients. From soups and dips to salad, pizzas, and breads, there is a wide variety to choose from the street foods. Here is a comprehensive look at some of the fascinating Mediterranean street food fares…
10 Fascinating Mediterranean Street Food Delights
1. Cazzillo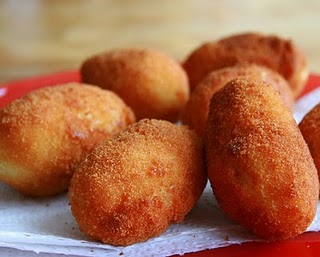 This is comfort food, plain, and simple. These potato croquettes come from Sicily with an amazing mix of potatoes with Sicily's own sheep milk cheese – tuma and the distinctive mixture of red chili flakes. These are less greasy when compared to the latkes and taste fabulous when consumed fresh and hot. Spice up the croquettes with a sauce of your choice.
2. Bocadillos
These are goodies from Spanish kitchens. Bocadillo is the Spanish word used to denote sandwiches. While it is more commonly seen at the cafes and take away counters, you will be surprised to know that it is quite popular as a street eat also.
An ardent seafood lover will adore these Spanish tapas. Prawns cooked with garlic in olive oil and flavored with red chili flakes, this dish should be relished fresh and hot to experience the authenticity.
4. Arancini
Despite being an Italian delicacy, its popularity across Mediterranean seems amazing. Prepared with rice and white wine risotto, these golden deep-fried delicacies come with a soft, cushiony center comprising classic mozzarella cheese.
5. Farinata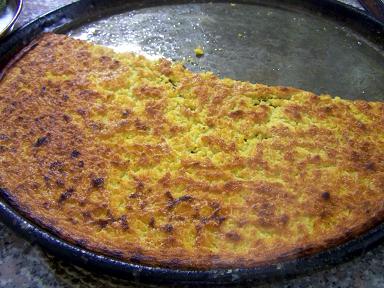 This is a light, unleavened pancake made of chickpea and hails from the exotic kitchens of Italy. Cooked traditionally over a wood-burning oven, this dish can be savored either alone or with a dipping of Ligurian olive oil and sprinkle of sea salt.
6. Malassadas
These are Portuguese delights and form a sweet Mediterranean street food. Deep-fried to golden brown, these yeast donuts with a generous coating of sugar come with the goodness of butter, eggs, and milk.
7. Zeppole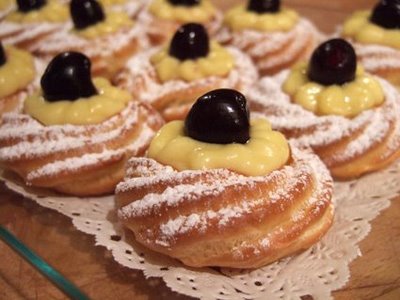 Also called as sfinge or St. Joseph's day cake, these cookies look like donuts. A light, deep-fried delicacy, it is a common sweet sold on the streets of Naples, Malta, and Sicily. Dusted with confectioners' sugar, these warm delights come with a sweet creamy topping.  
8. Kumpir
Those who love to munch on potato delicacies are sure to be left amazed with this tasty, yet quite a little healthy Mediterranean street food. A very popular Turkish fast food, this dish has baked potatoes with assorted toppings.
9. Boyoz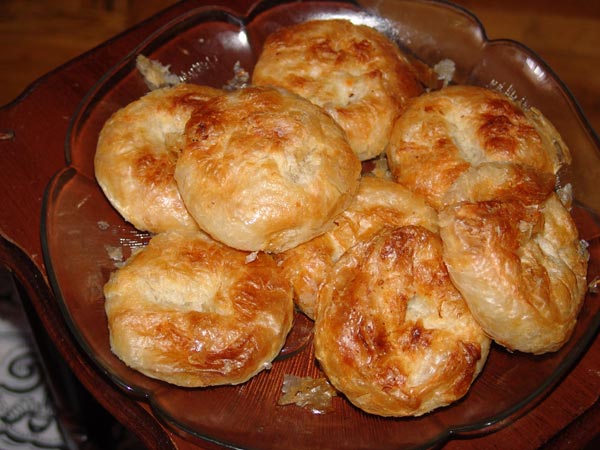 Greasy, flaky, and hot pastry, served atop an egg that has been hard-boiled – that is what boyoz is all about. Izmir, Turkey is the sole place where this dish is prepared for commercial purposes.
10. Lokma
A sweet summer delight, this street eat from Turkish cuisine is a fried dessert. Try this with a cuppa of hot coffee to treat your palate.
Exploring the street foods is one the best ways to know about the culture and people of a place. The case rests the same with Mediterranean street food fares also. So, try them and know more!
Image Credit: ifood.tv, turkishdesserts.net, en.wikipedia.org, xtratime.org, bakerheart.files.wordpress.com, en.wikipedia.org, cafeteriasvalium.wordpress.com
Top 10 Mediterranean Street Food