Top 10 Ethiopian Street Food
8 Nov 2011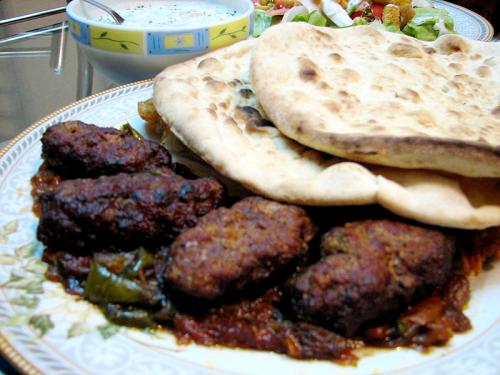 Ethiopian cuisine displays the distinctive mix of delightful spices balanced in a strikingly unforgettable fashion. The best way to experience this amazing blend of flavors is to savor the Ethiopian street food delights, which highlight the nation's love for food and everything related to it. Read about some of the delightful Ethiopian street food fares here.
Few Interesting Ethiopian Street Food Delights
1. Mesir Wat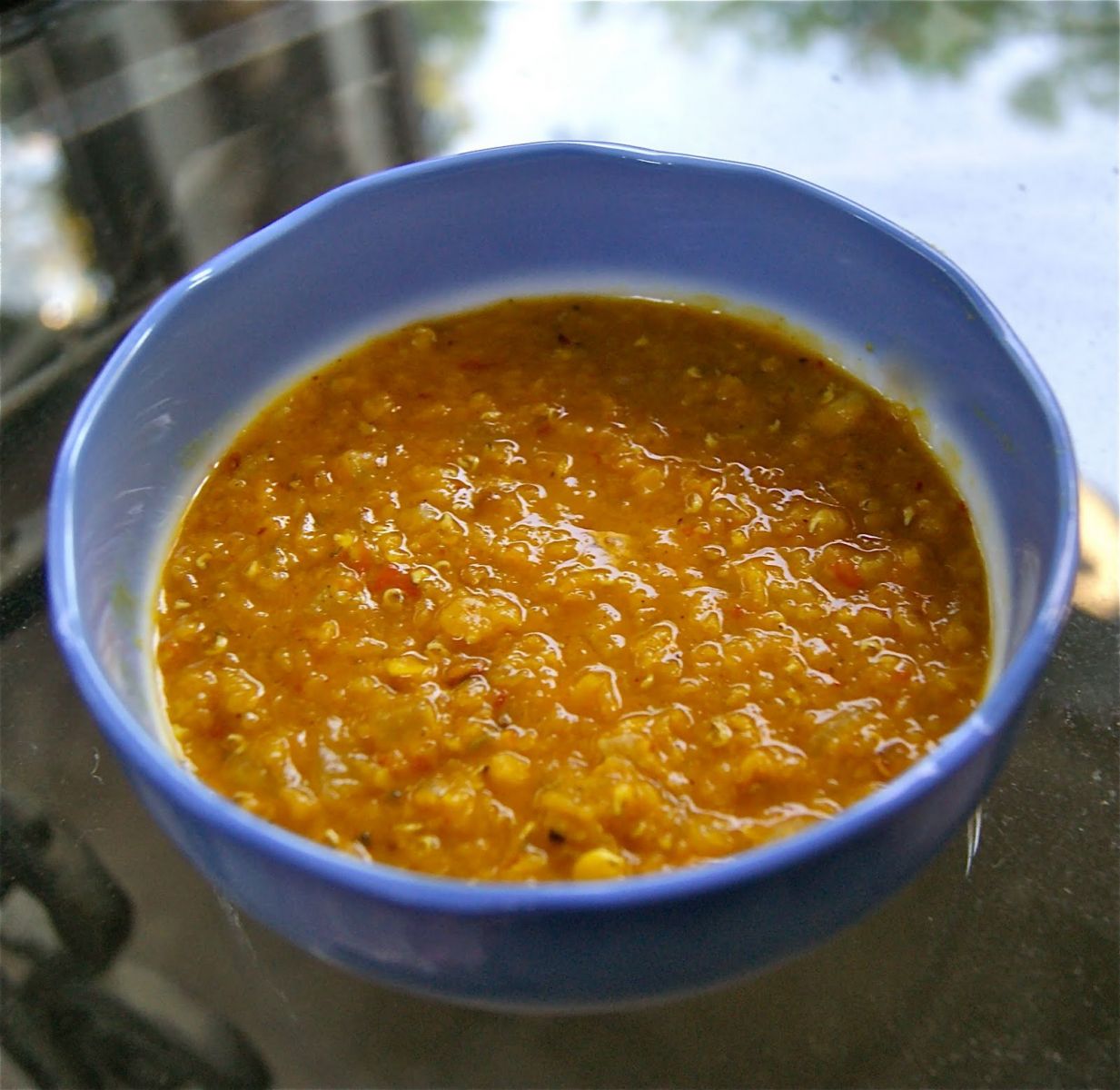 A very vital part of a traditional Ethiopian meal, the Ethiopian Lentil Wat is equally popular as a renowned and delicious street fare. The dish is much in demand during the Lent period, when people fast and abstain themselves from meat dishes.
2. Ethiopian Coffee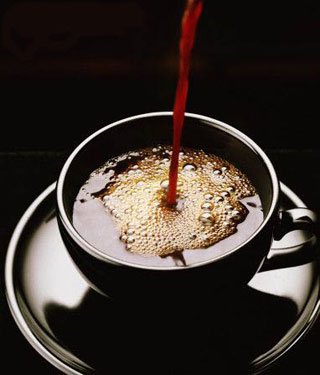 Coffee is a sign of gathering, celebration, and welcoming in Ethiopia. The birthplace of some mindboggling coffees, the amazing drink has crafted a place for itself among the street foods of this African nation. Prepared from freshly ground roasted coffee beans, this exotic drinks just stimulates your senses.
3. Injera Bread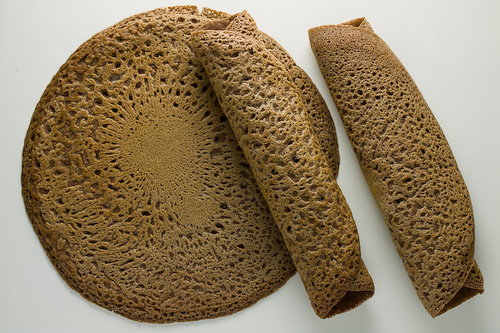 A classic delicacy from traditional Ethiopian kitchen, this stretchy soft flatbread prepared with teff and sourdough is truly delightful. Prepared on a clay griddle atop wood fire, these can be relished as such when enjoyed fresh and hot. They are also served with a variety of other dishes, including various wats.
4. Groundnut Soup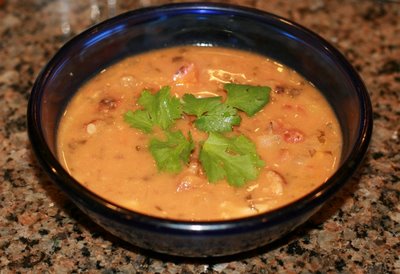 Prepared with peanut butter, tomato paste, broth, and onions and flavored with chili powder, ginger, and garlic, this soup is a comfort food in the truest senses. This is a perfect warmer for winter days, and can be relisjed with chapattis, the Indian flatbread made with wheat flour.
5. Akkras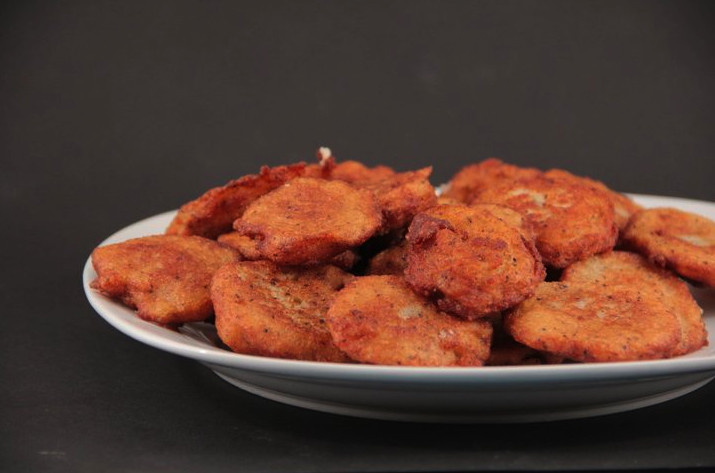 These are fritters made using black-eyed peas. Hailing from West Africa, this crunchy deep-fried delicacy gets its flavor from the blend of onions and red chilies. The crunchy exterior transforms into a creamy interior, melting and bursting into flavors in your mouth.
6. Tanzanian Fish Curry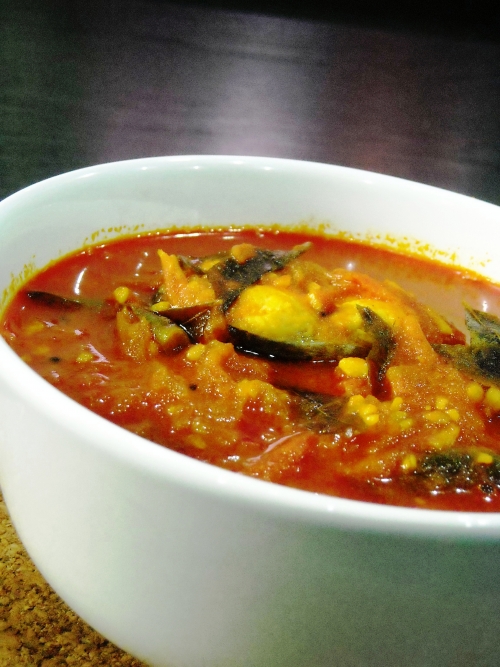 Yes, this dish comes from Tanzania. It is one of the best examples of melting-pot street fare. A blend of African, Indian, and Portuguese flavors, this fish curry is a mixture of assorted spices, including curry powder, coriander leaves, pepper, and lemons. The red snapper used in the preparation if this dish is the highlight.
7. Doro Wat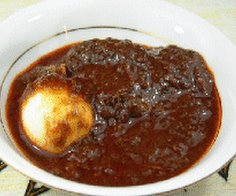 This is a very spicy stew and you can see this almost everywhere in the streets of the Ethiopian capital, Addis Ababa. While the lemon renders the tanginess to this dish, the exclusive Berbere paste, which is a mix of various spices such as cardamom, cumin, fenugreek, peppercorns, spiceberries, garlic, ginger, onion, and tomato, enriches and enhances the flavor this stew. It is generally served with injera bread.
8. Dabo Kolo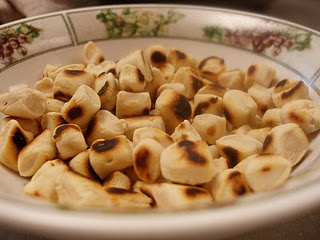 A crunchy, spicy snack prepared, this street food is normally a preferred traveler food. A comfort food ideal for all seasons, Dabo Kolo remains unspoiled for a long time.
9. Sambusa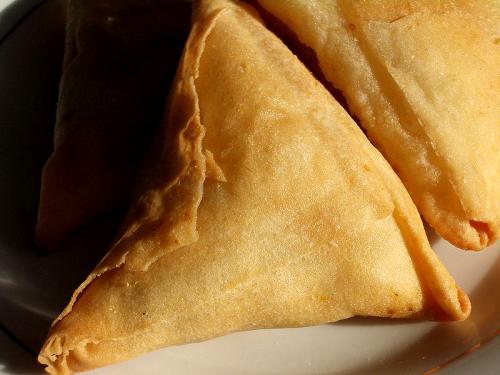 Ethiopian cuisine has been influenced by the Indian cuisine largely. And, this delightful, crunchy Ethiopian street food is quite similar to the Indian samosas. A triangle shaped deep-fried street fare with a savory filling, this tastes great with a sweet sauce or a savory chutney.
10. Tella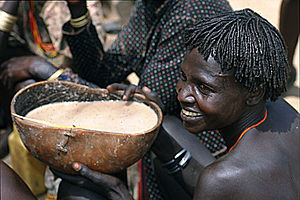 This is the authentic Ethiopian home-brewed beer. Brewed from a various grains such as teff, maize, barley, and millet, talla is one of the most sought after drinks.
This brief journey of Ethiopian street food would have enticed your senses. As mentioned earlier, the more you get to know the cuisine, the more enchanted you will feel.
Image Credit: ifood.tv, dessert-before-dinner.blogspot.com, sharpnoir.blogspot.com, applepiepatispate.com, sdcat.blogspot.com, aroundtheworldusingrecipes.blogspot.com, pnwfamily.blogspot.com, cookingclassatorla.blogspot.com, ethiopianfood.files.wordpress.com
Top 10 Ethiopian Street Food