Top 10 Moroccan Street Food
7 Nov 2011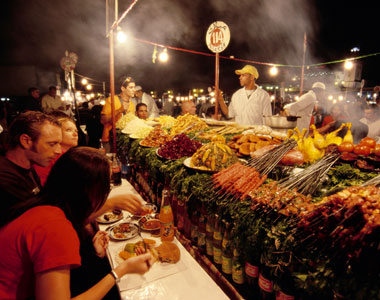 The Moroccan cuisine is known for its profuse use of spices in its dishes, which can be seen in its street foods as well. From the traditional soups and kebabs to the sandwiches and bocadillos, Moroccan street food has everything to satiate the cravings of all the eaters. Take a short trip into the world of Moroccan street fares here…
10 Enticing Moroccan Street Food Delights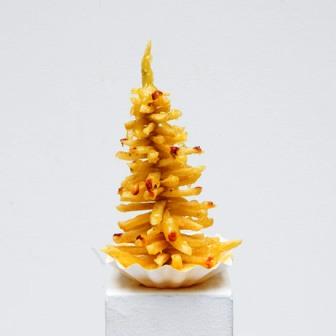 Quite similar to your favorite French Fries, pommes frites are also prepared from potatoes. Freshly deep-fried to golden brown right in front of your eyes, these hot, gluttonous delicacies are mindboggling when relished with just black pepper. You may add some red paprika flakes or spicy sauce if you want to add piquancy.
2. Kefta Kebab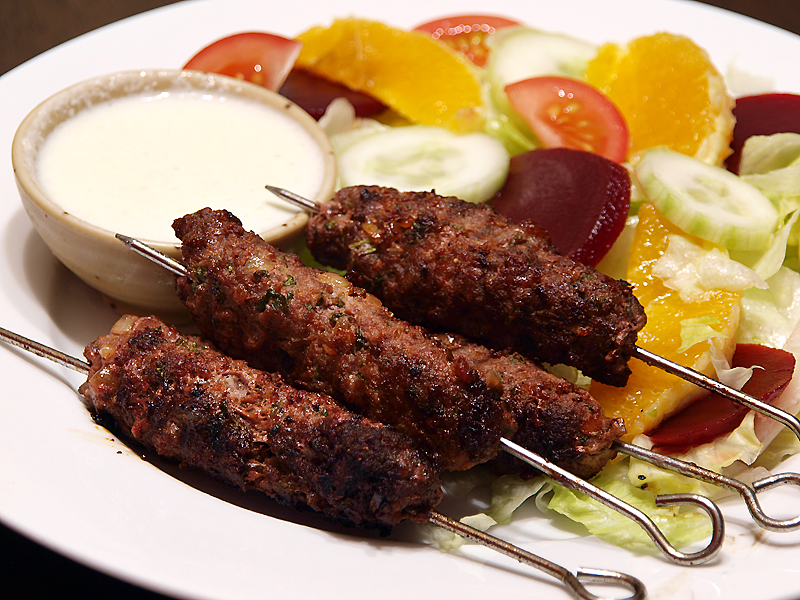 These Moroccan ground meatballs are examples of the abundant usage of spices and herbs in the Moroccan cuisine. These oval shaped delights are then grilled on the skewers. While the kefta kebabs are generally served with rice and salad, you may relish it as a starter with the traditional chutneys also.
3. Sfenj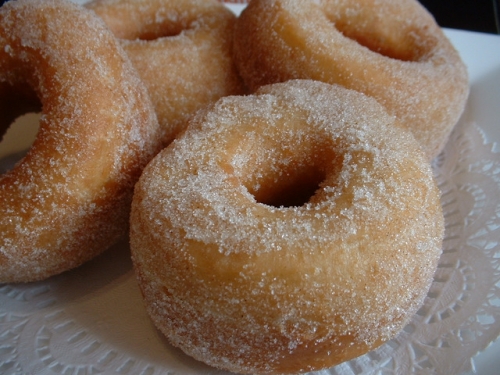 This curiously sounding Moroccan street food shares a close resemblance to the very popular snack, donuts. Sfenj come in two variants – sweet and savory. While it can be munched at any point of time, sfenj when eaten with the morning coffee gives it more appeal.
4. Bistilla
Those who love pies are sure to go gaga over this Moroccan traditional street delight. A layered pie prepared using shredded bird meat and dry fruits, buts, and scrambled egg, this is garnished with powdered sugar and cinnamon. The classic Moroccan geometric designs of the garnish add to the visual appeal of this dish.
5. Bocadillo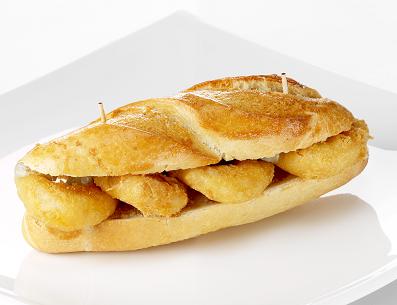 Even though it is a Spanish word, this is used in Moroccan cuisine to denote a sandwich prepared using a baguette. A very common Moroccan street fare, it can be found in the countless sandwich shops spread across the streets.
6. Harira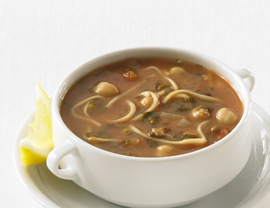 The traditional Moroccan soup forms the starter for any Moroccan meal. Nevertheless, it is also one among the most exciting street foods of Morocco. Prepared using a blend of meat, chickpeas, lentils, and tomatoes, it is given the authentic Moroccan piquant touch with the inclusion of black pepper.
7. Merguez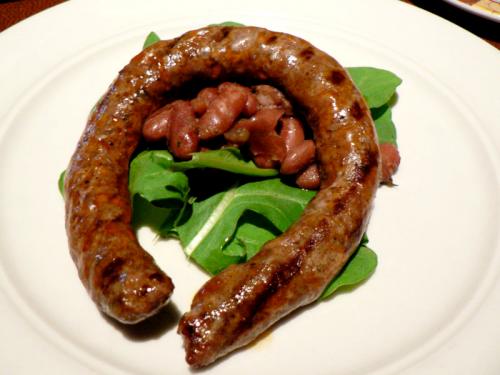 A true reflection of spicy Moroccan dishes, it is heavily spiced with chili pepper. Bright crimson colored dish made with mutton or sausage, it also comes with flavors of garlic, fennel, and, sumac.
8. Tagine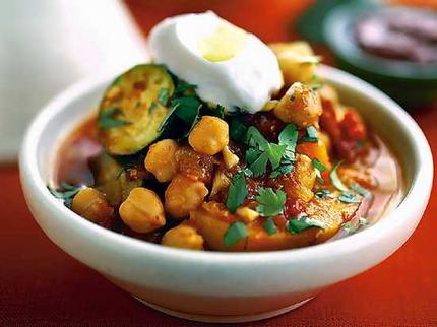 These slow-cooked stews are classic Moroccan comfort foods. Rich with dry fruits and meat, the tagines come with the perfect blend of spicy and sweet flavors.
9. Potato Cakes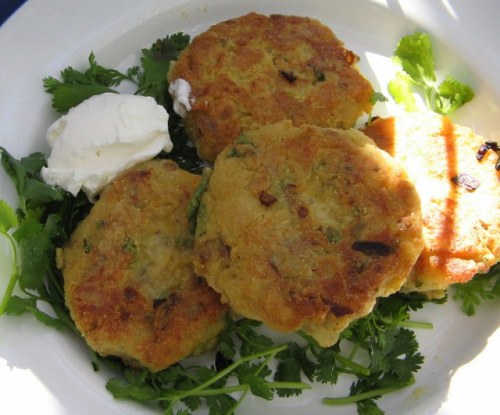 The most inexpensive among the street foods of Morocco, these are generally relished as a sandwich made of potato and egg stuffed into a flatbread. A yummy comfort dish, this tastes better when relished warm with a sauce of your choice.
10. Kalinti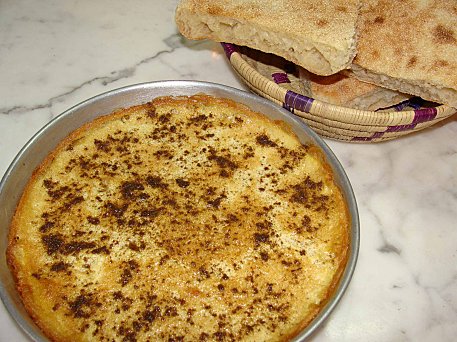 Known also as karantika or karane, this is quite similar to quiches. It shares a close resemblance with the Italian Farinata. Prepared with eggs and chickpea flour, these thin crepe-like foods are amazing.
Every country has its own collection of street foods, and when they are prepared and served right, they become the true embodiment of the local flavors and the culture. The case remains the same with Moroccan street food delights also. So, indulge yourself in these and get to know the culture.
Image Credit: madsilence.wordpress.com, cafeteriasvalium.files.wordpress.com, falafel-recipes.blogspot.com, partyknowitalls.wordpress.com, ifood.tv, au-bonheur-des-papilles.over-blog.com, foodmood.over-blog.net
Top 10 Moroccan Street Food