Top 10 Kolkata Street Food
2 Nov 2011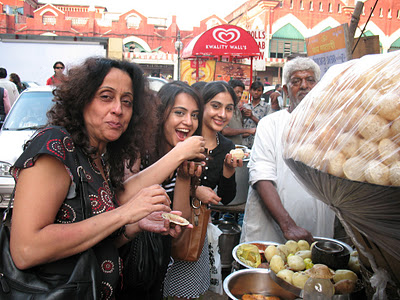 Kolkata has been famously connoted as the street foods paradise of Eastern India. The lip smacking delicacies sold by the street vendors can be found easily anywhere across the historic city. While jhaal muri, puchkas, bhelpuri, etc are relished by all, this city is considered to be the birth place of several popular fast food delicacies like Manchurian and Chowmien Bhel. For foodies, the streets of Kolkata offer a wide range of amazing delights. Here are some of the must try Kolkata street foods.
The 10 Best Kolkata Street Food Delights
These are crunchy delights made with a soft interior. Prepared using green gram lentil and assorted spices and onions, these are sure to wow any foodies. Relish them hot and fresh out of the frying pan with spicy mint chutney or chili garlic chutney.
2. Shikanji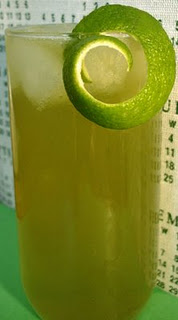 A refreshing drink prepared using lemon juice, this is quite energizing and revitalizing as well. While you drink shikanji as such, adding soda to the drink lets your drift yourself into a fizzy appeal.
3. Puchkas
Call it pani puri or puchkas, these small, round delights will just sweep you off your feet. The mesmerizing blend of tangy mint and tamarind juice with spiced mashed potatoes just lingers on to you even after you move on.
4. Chowmin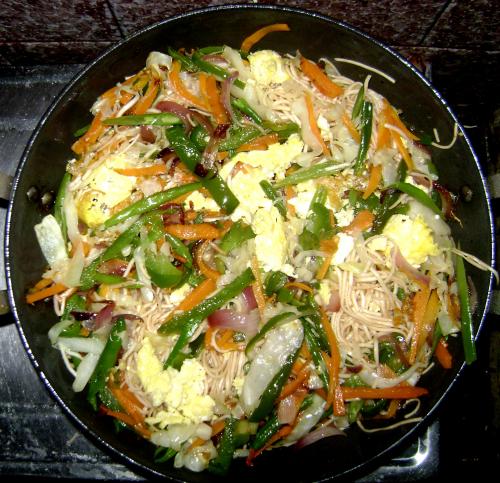 It is the Kolkata version of the actual Chinese noodles. Nevertheless, it tastes yummier than the authentic chowmein, but be prepared to add those extra calories which you get as bonus with this street fare.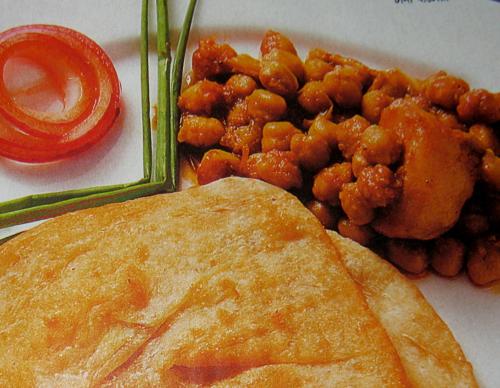 The blend of deep-fried refine flour puris and spicy chickpea curry is sure to be admired and adored by any food freak. Ask for a slice of lemon and few freshly cut onion pieces to enhance the flavor of chole.
6. Ghugni
Prepared using dried yellow peas or black gram or dried white peas, this is an authentic Bengali dish. Cooked in the typical East Indian way, this is served with puffed rice and onion bhajji as an evening snack.  
7. Luchi
This is what the people of Bengal call Puri Subzi. Deep-fried flatbread prepared with refined flour or wheat flour, this Kolkata street food is served hot with a mixed vegetable curry or a curry made using potatoes and chickpeas.
8. Momo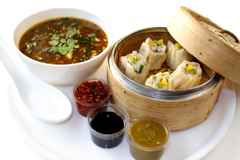 Despite coming from Nepalese kitchens, Momo is one of the most reputed street foods of Kolkata. These dumplings prepared using flour and water come with fillings made of seasoned and flavored meat, vegetables, or cheese. You may even be able to find the sweet version of Momos.
9. Cutlets
These delicious patties make great snacks with a cup of hot, ginger tea. While the vegetable variant comes with a mixture of beetroot, potatoes, and chickpeas seasoned with assorted spices, you also get chicken cutlet. Relish them hot with tomato ketchup.
10. Aloo Kabli
The name itself points out to the ingredients present in this street fare. Potatoes and chickpeas are mixed along with assorted salts, spices, and tamarind paste, giving rise to a tasty tangy and spicy snack.
The discussion about the mesmerizing Kolkata street food delights is never ending. One has to taste them personally to know how vast the range is and how good they taste.
Image Credit: sunandaskitchen.blogspot.com, ifood.tv, kolkatacurry.blogspot.com, healthyrecipies.blogspot.com, vividharuchulu.blogspot.com
Top 10 Kolkata Street Food