Canada Day Dessert Ideas For Diabetics
31 Oct 2011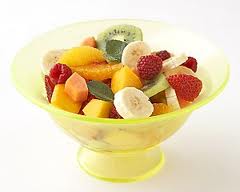 Being diabetics usually means forgoing all sugary delights even during important occasions like Canada Day.  However, high blood sugar need no  longer be the reason to stay away from sweets. This Canada Day, treat yourself and your other diabetic friends to scrumptious desserts that come sans any sugar. Low on glycemic, carbs, calories, fat, starch, and sugar, diabetic-friendly desserts are more or less healthy than the regular sweets and packs in quite a few nutrients too. Trail down this list of Canada Day dessert ideas for diabetics and get indulging.
Healthy Canada Day Dessert Ideas For Diabetics
There is no denying the goodness of grapefruits that packs in a healthy punch always. If you are in a mood for some luscious treat, then try using these yummy fruits to make lovely granitas. You may also use unsweetened strawberry juice for some extra flavor.
Strawberry and Apple Crumble
A smooth and creamy topping with a very sweet and tasty base, this luscious apple-strawberry delight. Strawberry lends a rich color and a yummy taste to the apples, making it even more tantalizing to the taste buds. Top the fruit mix with crumble topping and bake. Serve with dollops of low-fat vanilla ice cream, custard, or cream.
Mango Gelato
This dessert is so irresistible that you won't be able to stay away from it for long. This dessert not only looks festive, but also tastes delightful. Prepared using mango juice, lemon juice, and whipped cream, this dessert tastes awesome after hearty lunch.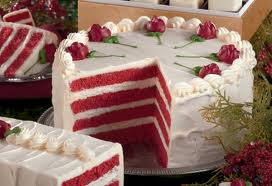 Red Velvet, layered with a white chocolate cheesecake and topped with cream cheese frosting makes this dessert the one to die for. Easy to make and delicious to it, this sweet treat can be thrown together in a short amount of time and can be made without sugar.
Gingerbread with Grilled Apricots
This simple and easy recipe may just become your favorite dessert, given you take care not to overload it with sugar. Made with flour, ground ginger, cinnamon, kosher salt, unsulphured molasses, dark rum, and artificial sweetener, this dessert is indeed one to die for.
These Canada Day dessert ideas for diabetics are sure to stir in extra sweetness into your celebrations, sans any sugar.
Image Credits: ifood.tv, archive.blisstree.com, foodnetwork.com
Canada Day Dessert Ideas For Diabetics