Christmas Eve Dessert Ideas For Diabetics
31 Oct 2011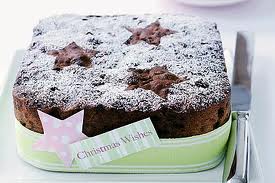 Are you wary of your blood sugar levels and always skip dessert while planning for Christmas Eve dinner? If yes, then these low-sugar, low GI Christmas Eve dessert ideas for diabetics would give you perfect ideas for holiday dessert. Full of holiday flavors, these elegant and easy to make dessert delicacies is sure to dazzle your celebrations. The cue is to skip sugar, high-glycemic foods, complex carbs, starchy foods, and any other food that can spike up the blood sugar level. Read on for more such tips and ideas.
Healthy Christmas Eve Dessert Ideas For Diabetics
If you love the combo of chocolate and coffee, then you will surely love these melt-in-your-mouth mocha cheesecake bars. Low sugar, low glycemic and diabetic safe, these luscious cheesecake uses reduced fat-cream cheese, no calorie sweetener, low-fat sour cream, vanilla extract, eggs, cocoa, chocolate wafers and more.
Chocolate Eggnog Pie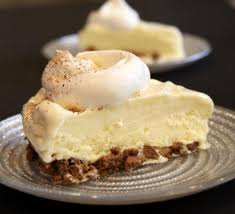 This oh-so-chocolaty eggnog pie is knocked out using unflavored gelatin, dairy eggnog, whipped cream, and chocolate curls. Mildly sweet and totally scrumptious, this dessert can instantly transform your simple Christmas Eve dinner into a super supper.
This Christmas Eve cake is low in carbs and sugar and is free of sin and full of taste. A decadent, sugarless, flourless chocolate cake studded and topped with almonds that are relatively short on sugar and calories.
Chocolate Mint Soufflés
If you want to dig into desserts without upsetting your diabetic meal plan, then this chocolaty-minty soufflé is what you need to gratify your cravings. Very smooth, extremely palatable, this soufflé is likely to linger on to your taste buds forever.
These Christmas Eve dessert ideas for diabetics could be the perfect way to conclude a feast. Just dig into these sugar-free desserts and make your Christmas celebrations all the more joyous and sweet.
Image Credits: all-desserts.blogspot.com, nestleusa.wordpress.com, annekleinberg.wordpress.com
Christmas Eve Dessert Ideas For Diabetics