Lent Dessert Ideas For Diabetics
31 Oct 2011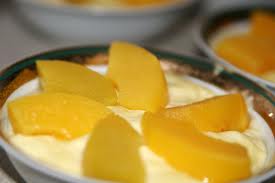 If you are diabetic and must avoid sugary treats, then these sugar-free Lent dessert ideas for diabetics should get you indulging. The best way to indulge in sugary treats is to substitute Splenda or Stevia for sugar. Very traditional yet very healthy, these delicacies delivers a guilt-free indulgence, which means you can gorge on them as much as you like without having to bother about your soaring glucose levels. Read on for more on this.
Healthy Lent Dessert Ideas For Diabetics
Satisfy your sweet tooth with this sugarless yet scrumptious applesauce cake that blends in the sweetness of raisins and kick of spices to create a real diabetic delight. To whomp this up, all you need is unsweetened applesauce, eggs, sugar substitute, whole-wheat flour, vanilla extract, and cinnamon.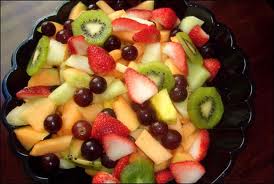 One of the best and the easiest ways to gratify your sweet tooth as we all stuff yourself with satisfying amounts of fresh fruits is to gorge on fruit salad. Simple, sweet, and luscious, you can toss up this quick delicacy by combining fresh fruits like oranges, apples, and bananas. Add some low-fat yogurt or vanilla ice cream and you are done.
Lent celebration is incomplete without dump cakes that just add to sweeten up the holiday festive food. Although there are many versions of dump cakes, Lenten Dump Cake is probably one of the easiest to make and the tastiest to eat. For an equally good sugar-less version of this cake, substitute sugar with artificial sweeteners for a yummy Lent treat.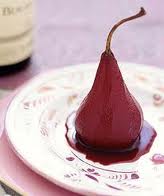 If you can't resist sweets, then this diabetic-friendly delight will take care of your sweet cravings this Lent season. To prepare this, all you need is ripe pears, unsweetened grape juice, lemon juice, golden raisins, vanilla bean, and cinnamon stick and you are done.
Pomegranate and Banana Salad
This yummy salad, apart from appeasing your sweet tooth, will boost your health and energy levels too. Prepared using fresh pomegranate seeds and bananas, this delicious delight hardly uses anything sweet, starchy, or refined and is a best way to end your Lent dinner.
These luscious lent dessert ideas for diabetics are likely to get you indulging sans any guilt.
Image Credits: www.diabeteshealthysolutions.com, clilvillalba.wordpress.com, veganbymorven.wordpress.coma
Lent Dessert Ideas For Diabetics