Rosh Hashanah Dessert Ideas For Diabetics
31 Oct 2011
Diabetes brings with it a slew of woes, worse of all, it prevents you from gorging on sweets. Rosh Hashanah or the Jewish New Year is indeed the time to dig into dessert delicacies like apple and honey or other new fruit delights as a mark of sweet New Year. However, if you are a diabetic and aren't too keen on gorging on all those sugary delights, then these healthy, low GI, low carbs, and low or no sugar delicacies will truly get you indulging. Scroll down these Rosh Hashanah Dessert ideas for diabetics to pick your New Year favorite.
Healthy Rosh Hashanah Dessert Ideas For Diabetics
Apple Cake (Parve)
This kosher parve apple cake is a true Rosh Hashanah delight. Made from flour, eggs, sugar substitute, oil, and spice, this yummy delicacy is a traditional Jewish delicacy and is absolutely safe for diabetics.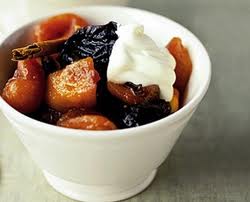 Prepared with fresh fruits like nectarines, peaches, plums and spice like white clove and cinnamon, this fruity delight is just perfect the perfect way to end a holiday meal or a festive Sabbath. Replace sugar with Stevia and apple juice and you are done.
This Rosh Hashanah dessert is a Jewish delicacy that can't be missed! Frozen puff pastry crust stuffed with spiced, honeyed apples and topped with streusel makes this dessert a total delight for sweet lovers. Substitute granulated sugar with Stevia or apple syrup and you have a luscious dessert to dig in to.
These muffins are indeed a must-have! However, if you are counting the high sugar level and calories, then you can substitute sugar with some artificial sweetener. Made with carrots, flour, Splenda, brown sugar, cinnamon, walnuts, and pineapple, these yummy muffins are a real treat.
Nut Filled Cookie Sticks
These nut and honey filled cookies is a special Rosh Hashanah delight. Zesty, tasty, and mildly sweet, these sticks are prepared with sweet wine, spices like cinnamon, pepper, and cloves, lemon and orange zest, eggs and flour, this luscious delight is worthy a try.
Try making these diabetic friendly delicacies at home and have a fun Rosh Hashanah.
Image Credits: skagitfoodcoop.wordpress.com, theproducelady.wordpress.com, sweetandsaucy.wordpress.com
Rosh Hashanah Dessert Ideas For Diabetics