Top 10 Malaysian Street Food
31 Oct 2011
The Malaysian street food is rated as the best among the best street eats of the world. In case you are planning a trip to Malaysia and not sure about what street food to dig into then you have hit the right spot. For here is a list of some of the must eat Malaysian street foods…
10 Popular Malaysian Street Food Delights
1. Fried Thick Noodles Hokkien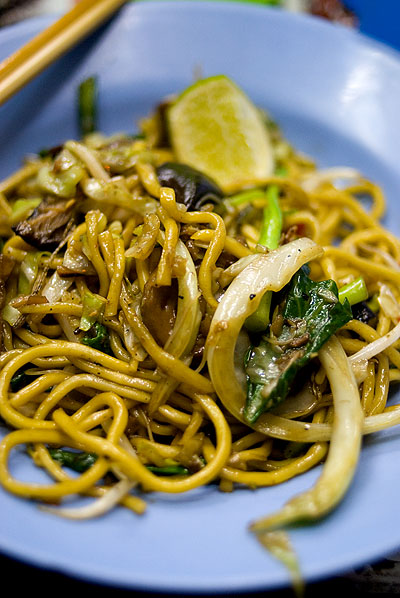 The noodle dish, which is quite popular in Malaysia, uses the Chinese style of cooking. The delightful aroma of the noodles comes from pork fat, which is deep-fried at extremely high temperatures for crispiness. Despite being a gluttonous dish, it is so tasty that you will fall for it.
2. Rojak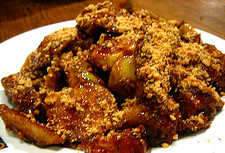 A distinct blend of vegetables and fruits tossed with a fermented, dark brown paste, this is one of the favorite street foods of the Malaysians as well as the tourists. The sour, spicy, and sweet explosion which a person will feel after relishing this street fare is beyond description. Add more crunchiness to your snack with more prawn fritters.
3. Pulut Panggang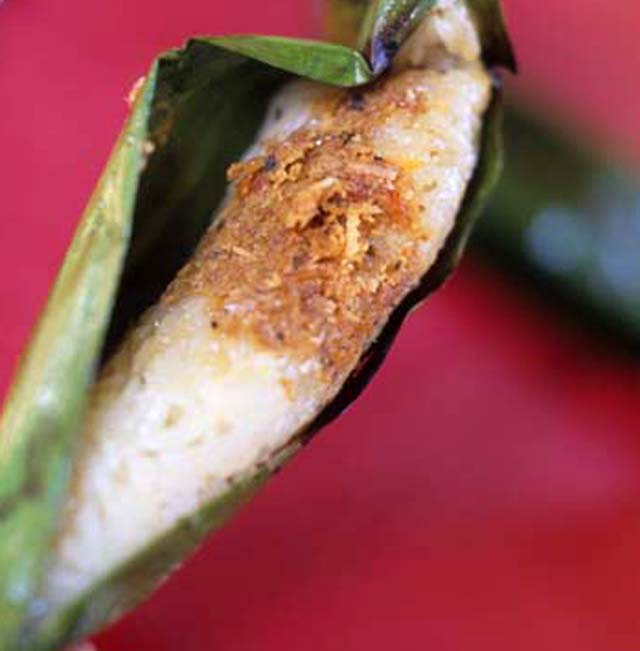 This classic Malaysian street eat is grilled delicacy. Made using precooked rice and coconut cream, this is one of the tastiest snack. However, if you need to find some really good one, you will have to be patient enough.
4. Preserved Vegetable Rice Pudding
It is not sweet; it is savory. A jelly like dish with a firm texture, this mildly salty crunchy street food is relished with preserved vegetables. The sweet sauce and chili paste served with this dish enriches and enhances the flavor of this rice pudding.
If you do not mind adding up your calories, then try this classic fried thicken. The batter used for coating the chicken pieces is slightly thicker than the KFC one, but then the spices and herbs added ensure an enjoyable eating experience. Try the fried chicken with a mug of beer!
6. Ban Chang Kueh (Apom Balik)
The name does look confusing. But, this is nothing but a variant of your pancakes. To explain in simple words, these are pancakes, which are stuffed with roasted peanuts, sweet corn, sugar, and sesame. Try the crispy crusted ones with just roasted peanuts and sugar for an truly eclectic experience.
7. Kueh Dadar
Once again a confusing name! These spring rolls are prepared using pandan pancakes. Stuffed with a filling of grated coconut drenched in gula Melaka, this green hued dish with a botanical aroma is sure to take you off your feet.
8. Popiah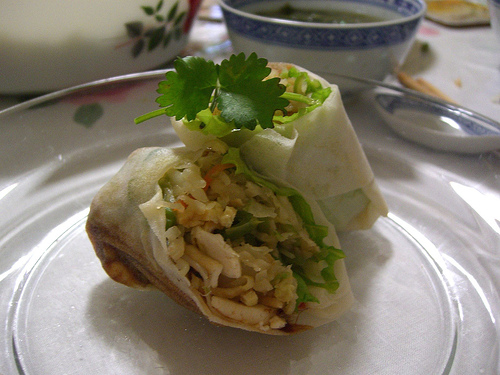 This is cousin of spring roll. However, these are fatter and bigger and come with lots of vegetables, fried shallots, and shrimps. Served as a filling for a thin wheat pancake, this is definitely worth trying out.
9. Kuih Lapis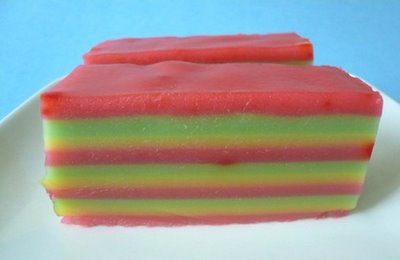 Opt for this Malaysian street food only if you have a lot of time in your hand. A fun to eat colorful dish, it comes with so many layers that the more you peel, the more layers you get.
10. Pulut Tekan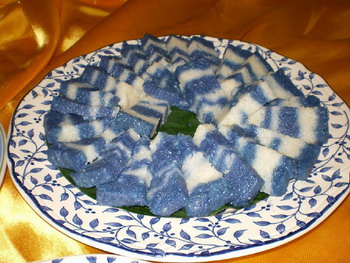 While this is a dessert, you can consider this eating whenever you want. This rich rice dish with a blue tint is served with kaya.
The mere mentioning of the Malaysian street food floods the mouth with water. Treat for the eyes and palate, the street fares from Malaysia are excellent examples of how good a person can feel after eating a tasty delight. Take a look at this video for a more interesting view. 
Image Credit: cuticutimalaysia2007.tripod.com, mykitchensnippets.com, ifood.tv, snacksfordieting.blogspot.com, dailyfoodadventure.blogspot.com, eatingasia.typepad.com, thatasianfoodproject.wordpress.com, malaysiadiaries.blogspot.com
Top 10 Malaysian Street Food