Top 10 Mumbai Street Food
31 Oct 2011
From the humble vada pav and bhel puri to dhoklas and masala dosa and chow mein, you will be able to find everything as street eats in Mumbai. Catering to the appetite of 20 million plus people, the wide assortment of delightfully rich delicacies makes Mumbai the largest among the world's open- air kitchens. Take a sneak peek at some of the simple, yet marvelous Mumbai street food delights here.
10 Flavorful Mumbai Street Food Delights
1. Bhel Puri
This looks simple, but is a healthy, filling snack. Every other vendor who sells this delicacy mixes up the same ingredients, but in varying proportions, which means you won't get to taste the same bhel puri from two different vendors. The best part of this street fare is that it lets you feel a blend of various flavors – tanginess, sweet, sour, salt, and spicy.
2. Dhoklas
These popular Gujarati snacks are steamed delicacies made using chickpea flour. A must eat for the food loving people of Gujarat, these snacks taste wonderful when savored fresh with spicy mint and sweet tamarind chutney.
3. Falooda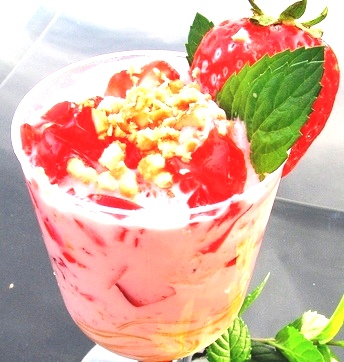 A refreshing dessert to cool the scorching sun during summers, Falooda is the gift of Persian cuisine. Brought to India by the Mughals, this rich cool drink is an energizing one also. Prepared using milk, pistachios, vermicelli, basil seeds, almonds, rose syrup, and ice cream, this is indeed a great pick for a hot day.
4. Frankie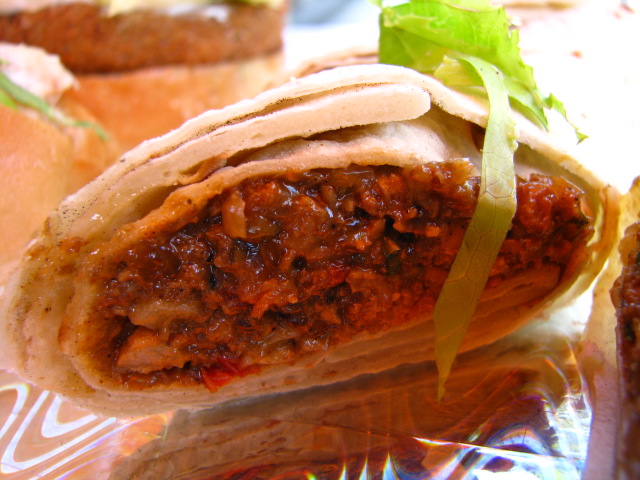 If you love Lebanese bread wraps, then try this Mumbai version of those wraps. A lip smacking snack, it can be converted into a complete meal with a glass of fresh juice or milkshake. While kathi rolls are equally famous, the frankies from Tibbs are truly delicious. You get it in both vegetarian and non-vegetarian variants.
5. Jal Jeera
One refreshing drink which brings in the real taste of Indian kitchens, this tnagy drink is a revitalizing appetizer also.
6. Kebabs
Kebabs are not just unique to Mumbai. However, there are definitely some varieties of kebabs, which are famous in Mumbai as they hail from the Bohri Muslim community. The charcoal-grilled kebabs made using liver and kidney and served with freshly squeezed lemon juice and onion slices are refreshing delights.
7. Pao Bhaji
Pao means bread; bhaji means vegetable dish. The streets of Mumbai are filled with the aroma of the mixed vegetable dish served with slices of bread slathered with butter and toasted to golden brown. Served hot with butter, fresh onions, and lemon wedges, this Mumbai street food lures Indians from across the world to Mumbai.
8. Vada Pav
This is the authentic Mumbai street food. A very versatile dish, you can call it as the sandwich of Mumbai. The best part is that you will be able to find this street fare at any point of the day and you can relish it as a snack, breakfast, lunch, or dinner.
If you are really hungry, then you ought to try this Bombay Sandwich. Over-stuffed with potatoes, beetroots, tomatoes, and cucumbers, these sandwiches are buttered lavishly. Served with tomato ketchup, these are filling eats.
10. Pani Puri
Words are insufficient to describe the taste and flavor of this popular Bombay street food. While it can be found in the corner of all the streets, you ought to try them at the Juhu beach for authentic Mumbai appeal.
The countless varieties of Mumbai street food delights are sufficient for an infinite discussion. However, I have to bring this discussion to a temporary halt for now. Enjoy the visual treat and wait for more…
Image Credit: ifood.tv, bestinternationalsrecipes.blogspot.com, eatnvegn.blogspot.com, wikipedia.org, starsearchrecipes.blogspot.com
Top 10 Mumbai Street Food