Top 10 Lebanese Street Food
31 Oct 2011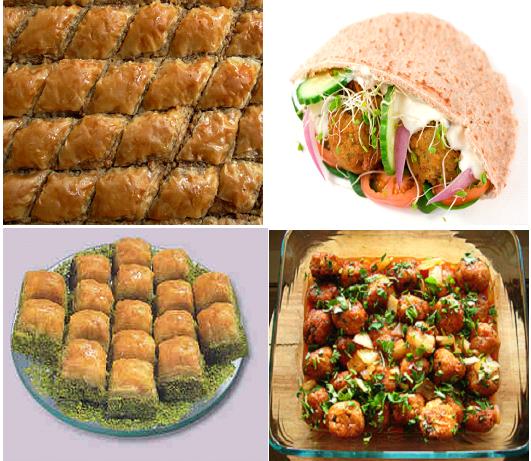 The food stalls spread along the Lebanese streets sell everything from corn and falafel to hot peanuts and stuffed pitas. Be it a light snack or a heavy, filling meal, the street food delights offer them all. No wonder the people of Lebanon adore and savor these food items with utmost delight. Take a tour of the top 10 Lebanese street food fares here.
10 Common Lebanese Street Food Delights
10. Shish Kebab
Rightly hailed as one among the popular street foods of Lebanon, shish kebabs is a traditional delicacy and national food of the country. A grilled delicacy, it tastes best when prepared with very young spring lamb. The delightful blend of garlic and onions, this Lebanese street eat is sure to please you.
9. Shawarma
Also known as the Middle Eastern taco, this sandwich-like dish is quite popular in Lebanon. Pita bread stuffed with meat slab removed from sizzling on hot vertical skewers and served with pickles and tahineh, shawarma makes for a tasty filling meal.
8. Fried Cauliflower Rolls
If you want to try something vegetarian while in Lebanon, then this fried roll made up of veggies is the best choice. Packed with chili, hummus, veggies, this take away street eat is cheap, delicious, and freaking healthy.
7. Baklava
Hailing from the Greek cuisine, this layered pastry dish is a treat for those who love to indulge in sweet. A perfect way to soothe your palate, this syrupy, nutty dish is sure to take you by surprise.
6. Badem Tatlisi
If you love cakes and almonds, then this is for you. In subtle words, Badem Tatlisi transforms into almond cake. A spongy, sweet, and refreshing dessert gifted to the Lebanese by the Turkish cuisine, take pleasure in savoring the flavor of this rich dish with a glass of red wine.
5. Kebbe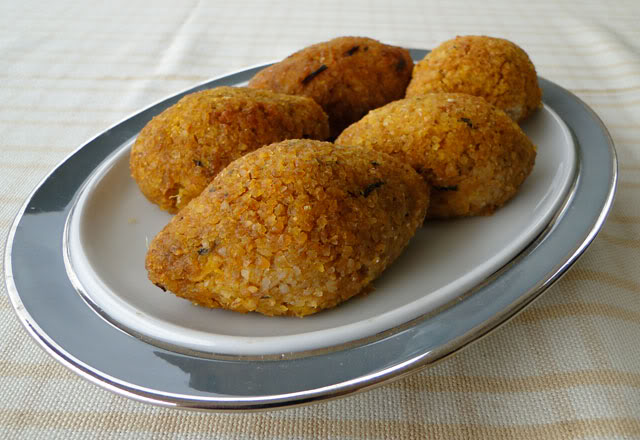 These are the famous stuffed meatballs from the Lebanese kitchen. Made using minced meat and burga wheat, this is a classic Lebanese dish. Hailed as one of the national dishes, kebbe makes an interesting snack while you roam around the streets of Lebanon.
4. Lady Fingers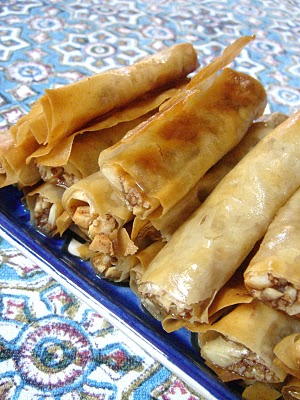 These Lebanese street treats are sure to warm up your palate, if you are bored with the food. Pastry rolls stuffed with spinach and onion, these cigar-shaped delights are ideal if you are in search of a filling meal.
3. Kefta
Let us now talk about the grilled Lebanese street foods. This barbecued delight prepared using fresh meat is one of the must eat street delights from Lebanon.
2. Falafel
Made with fava beans and/or chickpeas, this street fare comes from authentic Egyptian cuisine. Eat them alone or relish it as a stuffing for pita bread alongside pickled veggies, salads, and tahini sauce.
1. Sahlab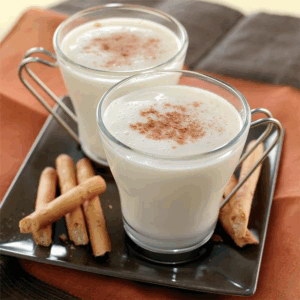 A mesmerizing Turkish drink prepared with milk, it is quite popular in the Middle Eastern nations, especially during the month of Ramadan. An ideal way to warm oneself up during the cold winters, the hot drink comes with flavors of rose or orange blossoms.
This visual expedition of the Lebanese street food would have definitely left you drooling. Make a mental note of these delights and make sure you try them when you are in Lebanon.
Image Credit: arabic-food.blogspot.com, ifood.tv, beaulotus.blogspot.com, chichoskitchen.blogspot.com, yemex.com
Top 10 Lebanese Street Food