Carnival Dessert Ideas For Diabetics
30 Oct 2011
Nearly every occasion has it own special sweet treat and carnival is no different. Candies, swirled lollipops, rock candy, taffies, and interesting fondants are what make up for the most pat of carnival desserts. However, if you are looking for some sugar-free alternatives for diabetics, then the following blog on carnival dessert ideas for diabetics will get you started. Pick your favorite sugar-free dessert from the list below and get the anticipation high.
Healthy Carnival Dessert Ideas For Diabetics
This creamy, fluffy, luscious pie made from meringue, raspberry puree, and chocolate-cookie crust is packed with flavor, texture, and screams 'decadence'. However, to make it suitable for diabetes, replace whole milk with skimmed milk and use Stevia instead of sugar.
Gingersnap-Banana Frozen Yogurt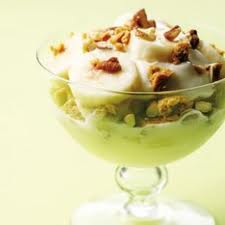 This luscious banana dessert made with layers of softened vanilla frozen yogurt, sliced bananas, toasted pecans, and chopped gingersnaps is a treat for the taste buds. The best thing about this dessert delight is that it uses no sugar and is perfect for diabetics.
Homemade Chocolate Ice Cream
This low-fat chocolate ice cream is a total treat for sweet lovers. However, this version has fewer calories than the store-bought ice cream as it uses low-fat milk, unflavored, sugar-free gelatin, non-fat sweetened condensed milk, unsweetened cocoa powder, and unsweetened chocolate.
Melon & Apple Granita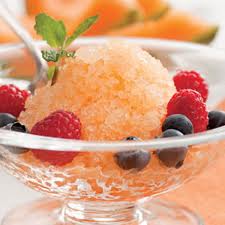 This healthy, diabetic-friendly granita uses sweet ripe melon, apple syrup, and lime juice. Top off the dessert with berries or fresh figs and you are done. To add a dash of color to the dessert, you can use orange-fleshed melon like orange honeydew, Charentais, or cantaloupes.
Absolutely healthy and totally delectable, this yummy dessert is prepared with frozen peaches. However, you can substitute peaches with berries or any other frozen fruit. To make it healthier, skip the sugar and use Stevia instead. And, opt for low-fat plain yogurt and lemon juice for extra flavor.
These Carnival dessert ideas for diabetics is surely to double up your joy this holiday season.
Image Credits: emelles.blogspot.com, sweettoothgirl.tumblr.com, blog.preventcancer.org
Carnival Dessert Ideas For Diabetics