Hanukkah Dessert Ideas For Diabetics
28 Oct 2011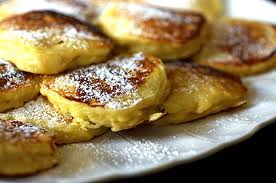 Hanukkah celebrations are incomplete without its share of sweets and any man worth his 'sugar' knows that! However, if you are a diabetic or have diabetic friends who find it difficult to stay away from sweets during the festive season, then these sugar-free alternatives to traditional Hanukkah desserts would ensure that do not go deprived this festive season. Scroll down this write up on Hanukkah dessert ideas for diabetics and pick your cue from the sugar-free traditional desserts.
Healthy Hanukkah Dessert Ideas For Diabetics
Sufganiyot
Celebrate this 'festival of lights' with these traditional Hanukkah sweet treat. The very thought of baked donuts, stuffed with jelly is good enough to get anyone drooling. However, this diabetic-friendly version delivers the rich flavor of jelly without having you to gorge on sugar-heavy jams. In fact, this diabetic-friendly sweet-treat happily substitutes jelly with sugar-free gelatin, delivering you the same taste sans sugar.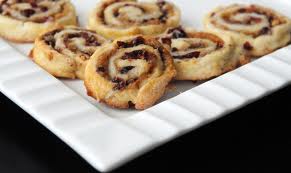 This yet another traditional Hanukkah treat uses tender cottage cheese stuffed with simple nut-and-spice or poppy-seed filling. Of course, you can use jams and raisins to stuff the traditional rugelach. However, if you are preparing it for any diabetic, then it would be great to forego the jam and raisin and stick to walnut-cinnamon stiffing. And yes, don't forget to substitute the brown sugar with Splenda.
These crispy cookies look like little butterflies and makes for a great Hanukkah treat. So, if you aren't much game for latkes and jelly donuts, you can try making these fancy cookies at home, minus the heavy dairy and sugar. Just whisk in sour cream, butter, flour, and Stevia, make dough, cut them into rolls, refrigerate, and bake and you are done.
Dried-Fruit Kugel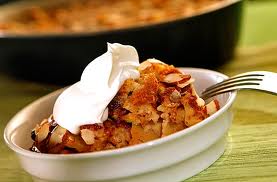 This dessert tastes totally heavenly and is great for your health too. This low fat, diabetic-friendly dessert is basically a sweet noodle pudding dotted with dates. However, if you wish to make it lower on sweet, you can substitute dates with prunes. Also, skin the white sugar and opt for maple syrup instead.
This light, baked confection is perfect for Hanukkah and melds in the flavor of coconuts and almonds that is just a treat for the senses. Usually made of egg whites, sugar, and shredded dried coconuts, this slightly modified version skips the sugar and uses Stevia instead. Also, you can replace almonds with cashes, pecans, or any other nuts for additional flavor.
These luscious, sugar-free Hanukkah dessert ideas for diabetics are likely to get you drooling though the festive season.
Image Credits: ifood.tv, spamonabagel.tumblr.com, tastespace.wordpress.com
Hanukkah Dessert Ideas For Diabetics