Chinese New Year Dessert Ideas For Diabetics
28 Oct 2011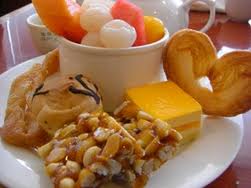 Chinese New Year is indeed the time to forget all your worries and eat, drink and dig into delicious traditional desserts . However, for the diabetics, the very idea of gorging on sweets might look like a distant dream. Our solution: Go sugar-free! Just skipping the sugar and opting for other natural sweetening alternatives will not only help you gorge on sweets during special occasions as this, but will also ensure that your sugar-levels do not go haywire during the festive season. For further inspiration on desserts for diabetics, scroll down.
Healthy Chinese New Year Dessert Ideas For Diabetics
Another New Year favorite is Pekin Dust, a lip-smacking dessert made with ground chestnuts and whipped cream. Simple yet scrumptious, this dessert can be whipped up using fresh chestnuts, cream, walnuts, and sugar substitute. Garnish it with maraschino cherries, candied fruit, or candied walnuts.
Nian Gao (Sticky Cake)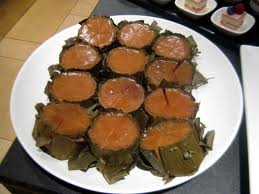 This traditional Chinese New Year Cake made from glutinous rice is not baked but steamed and contains no butter, eggs, or any other ingredients found in a normal cake. In fact, this cake uses glutinous rice flour, dates, milk, sesame seeds, and brown sugar. However, if you are preparing this cake for a diabetic, it would be wise to substitute brown sugar with Splenda or any other artificial sweetener.
 Zeen Doy (Sesame Seed Balls)
Balls of glutinous rice flour stuffed with red bean paste and rolled in sesame seeds and deep-fried is what makes zeen doy so drool worthy. To make this confectionary, you will need vegetable oil, sesame seed, glutinous rice flour, red adzuki bean paste, and brown sugar substitute like Splenda.
Sago Tarts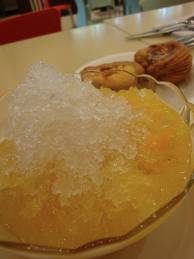 Chinese New Year Celebration is incomplete without sago tarts made with lotus seeds. This light, delicious dessert combines sago, lotus des, wheat starch tang flour, and sugar substitute to create a lip-smacking dessert delicacy for diabetics.
Give this famous banquet dessert a healthy kick by replacing sugar and candied fruits with more healthy substitutes. This traditional pudding is made of eight different kinds of candied fruits, sticky rice, lotus seeds, date, pickled plums,  winter melon, raisins, peach kernels, longan fruits, watermelon seeds, corn flour, and lard, and makes for a decadent indulgence. However, to make it more diabetic-friendly, you can substitute the sugar with artificial sweetener.
These traditional Chinese New Year dessert ideas for diabetics are sure to make your celebrations extra-special.
Image Credits: anythingaboutasia.blogspot.com , marshmallow92.wordpress.com , smooch-the-bone.blogspot.com 
Chinese New Year Dessert Ideas For Diabetics