Top 10 Turkish Street Food
28 Oct 2011
While Turkish restaurants are sure to offer pleasant surprise to any foodie, the iconic Turkish street food delights are something which every curious foodie should try. Prepared from fresh classic ingredients, these traditional Turkish delicacies are truly amazing. Here are the top 10 Turkish street food treats which you should not miss.
10 Interesting Turkish Street Food Delights
10. Koftes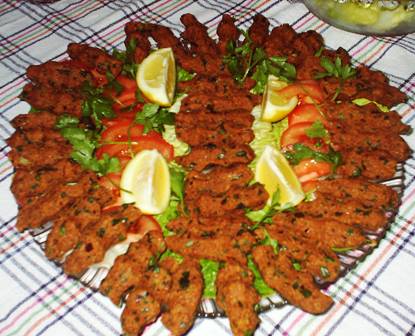 A very popular street food of Turkey, these spicy lamb meatballs are usually relished with bread in plentiful amounts. The mint yoghurt served beside this spicy street eat helps to cool your palette.
9. Kokorec
If you love to be adventurous trying out unusual dishes, then you should try this. Prepared from the meat of goat or lamb, this is a heavily spiced dish. Served wrapped in an intestine, this dish is a treat for you if you adore spicy rich food.
8. Simit
You will be able to find this street food in every other little cart on the streets of Istanbul.  To be crisp, this is the Turkish version of soft pretzels. Soft bread, in the shape of a ring, the dish comes slathered in syrup and sprinkled generously with sesame seeds. The cheapest among the Turkish street fares, the best of Simit comes fresh, baked in the classic brick oven.
7. Balik Ekmek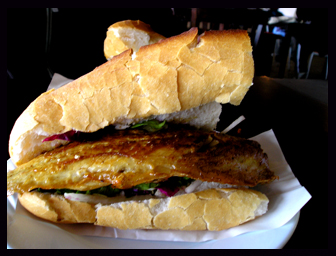 If you are filling hungry, then check out for these grilled fish sandwiches. The best of the street eats, the smokey, mildly crispy mackerel are stuffed in a crusty slice of white bread with lettuce and onions. This is definitely one of the best sandwiches of the world.
6. Iskembe Corbasi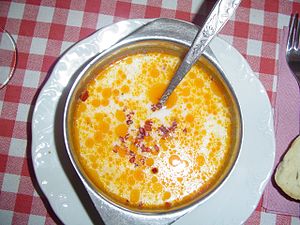 The name sounds complicated, but this street fare is not just delicious; it has some curative properties as well. Tripe soup, to out it subtly, this drink when consumed with a dash of crushed garlic, salt, and lemon juice can help you get rid of the hangover if you indulge in too much alcohol. This, I feel, could be one of the reasons behind the surplus presence of this drink during late evenings.
5. Kahvalti
This is the traditional breakfast in Turkey. The work Kahvalti means before coffee, which comprises a black tea, quite strong, and simit. You can relish this along with spicy cheese, sausages, melon, boiled eggs, or olives.
4. Gozleme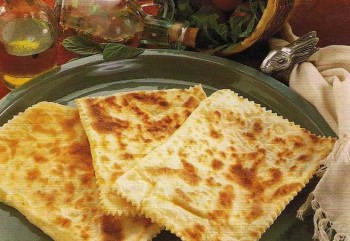 These are stuffed Turkish pancakes. Prepared using lavas dough, these pancakes are baked to perfection on hot griddles. Some of the popular fillings include chocolate gozleme and borek.
3. Misir
Corn on the cob is boiled until its wonderful aroma awakens the senses. These are placed in hot water and then served with salt.
2. Borek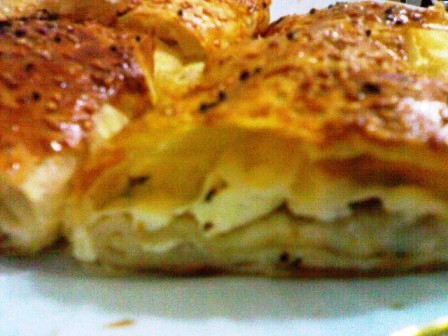 These are baked pastries with fillings. Prepared as either individual ones or a large block, cut into pieces, these come with fillings of spinach, mincemeat, potatoes, or parsley and cheese.
1. Doner Kebabs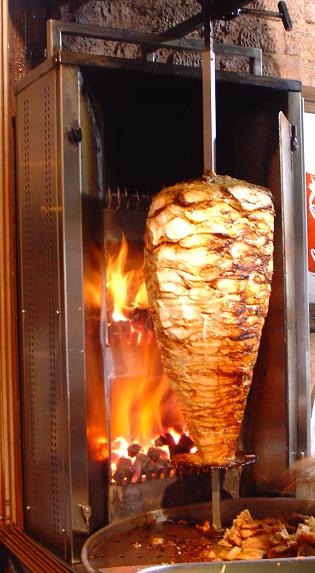 This Turkish kebab when literally translated implies rotating kebab. Generally served as filling for pita bread beside salad and ketchup, you may also get to savor them with French Fries or as toppings for Turkish pizza.
Now that you are familiar with the various Turkish street food delights, I am sure you will rock while in Turkey.
Image Credit: kihsteddybear2011.files.wordpress.com, wikipedia.org, sabrisofuoglu.blogspot.com, strangerinastrangeland-giffin.blogspot.com, thegirdleofmelian.blogspot.com
Top 10 Turkish Street Food