New Year Dessert Ideas For Diabetics
26 Oct 2011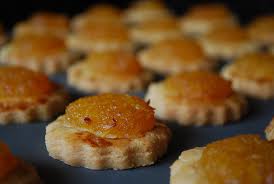 If you are diabetic and looking for some low-calorie, low-sugar alternatives to the decadent delights served during New Years party, then these classic, sugar-free options can light up your celebrations. Scroll down these New Year dessert ideas for diabetics and get gorging!
Healthy New Year Desserts For Diabetics
This delicious dessert is easier to make than it looks. It is made with unsweetened apple juice, mixture of granulated sugar substitute, cornstarch, cinnamon, and egg. Although, this version uses Splenda to make the pudding, you can use other artificial sweeteners too. Top it off with apple syrup and you have a dessert that is not only lot more yummier, but is low in fat and sugar too.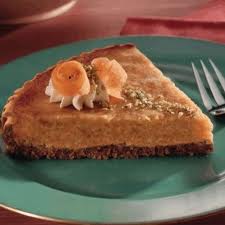 This delicious combination of carrots, peach juice, and cream cheese for the filling and vanilla pudding, margarine, milk, and sliced peaches and carrots for the crust makes this dish totally a guilt-free indulgence. Just substitute sugar with Splenda brown sugar and there you have a dessert delicacy to die for. Another low-fat recipe will save your glucose levels from shooting high.
This New Year, do not just settle for sugar-free rusks or low-sugar gingerbread cupcakes. Add a fresh spin to your boring desserts with this delicious dessert recipe that makes use of fat-free milk, eggs, orange juice, vanilla extract, and fresh diced and deseeded orange. Use Stevia instead of sugar to make this dish a delicious, diabetic-friendly dessert that whole family can enjoy.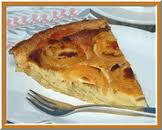 Does living with diabetes mean going without your favorite bread pudding. Not necessarily so. Just modifying the dessert with any sugar substitute can turn this decadent delicacy into a yum, yum treat for diabetics. Top it off with delectable lemon sauce and you are done.
Chocolate Chip Scones
These scones are made of wheat flour, baking powder, Sweet n' Low brown sugar, margarine, non-fattening yogurt, vanilla, and chocolate chips and make for a healthy indulgence for anyone, more so the diabetics.
Pecan Pie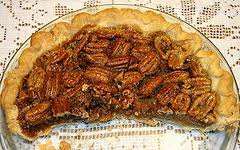 If you have stayed away from this decadent dessert for the fear of corn syrup and molasses, then it is time to change your way! This diabetic version comes packed with unsweetened applesauce, plain gelatin, apple juice concentrate, and granular fructose. Serve it alone or topped with low-sugar whipped cream.
These luscious, sugar-free desserts are what any diabetic would need to kick start their New Year celebrations. Happy indulging!
Image Credits: ifood.tv, en.wikipedia.org, arabic-food.blogspot.com
New Year Dessert Ideas For Diabetics