Valentines Dessert Ideas For Diabetics
26 Oct 2011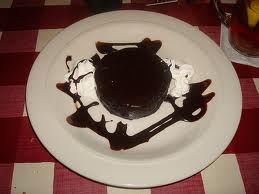 Dessert is often considered to be 'off limits' for diabetics. However, that does not mean that they let go of sweets on Valentine's Day! This V-day, opt for sugar-free sweet treats and do not let your high blood sugar level dampen your celebrations. There are innumerable array of tasty and satisfying treats that do not contain excess sugar. Our Valentines dessert ideas for diabetics will help you get started. Low in GI, sugar, and calories, these desserts are absolute delight. However, binge in moderation as too much of it can send your blood sugar level skyrocketing.
Best Valentines Dessert Ideas For Diabetics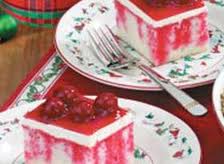 This decadent cake not only looks festive and is easy to make, but can be stored up to two weeks. All you need is a sugar-free white cake mix, sugar free cherry gelatin, low-fat cream cheese, whipped topping, and cherry pie filling to whip up this diabetic-friendly delight.
Black Forest Crepes
With melt-in-your-mouth crepes and mouth-watering cherry pie filling, this decadent dessert is one to die for. And the best part is that it is perfectly suited for all diabetics. Just substitute sugar with any artificial sweetener like Stevia or Xylitol and this dessert is fit to dig into, without having to worry about soaring glucose levels.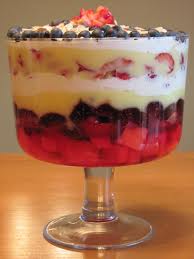 English trifles are not just surprisingly easy to whip up, but are perfect sweet treats for an insulin dependant diabetic too. Just layer sugar free jelly, low fat cream, fresh fruits, custard made from skimmed milk and granulated sugar, and little Splenda or any other artificial sweetener and your dish is ready to be devoured.
 Strawberry-Banana Delight
You can combine sugar-free gelatin, whipped topping and fresh bananas and strawberries to prepare this luscious, diabetic-friendly delight. For most people with diabetes, consuming a serving of fresh fruits like banana and strawberries can help them in more ways than one. A win-win dessert choice indeed!
Mocha Ricotta Tiramisu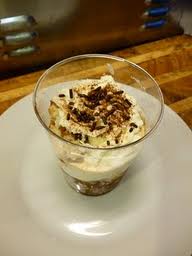 Instead of forging the ladyfingers with high-fat mascarpone cheese, this diabetic-friendly dessert recipe includes a light and creamy mixture of sweetened ricotta cheese and yogurt. However, as a healthier option, Stevia is used to sweeten the dish. Garnish with shaves of dark chocolate and you are done.
Maple-Walnut Roasted Apples
Nothing beats the taste and health of raw apples, bur when cooked, they can taste equally yum and can tot up as a low-calorie dessert. This sophisticate yet simple baked apple dessert also has a generous addition of walnuts that is a good source of protein and 'good fat' and substitutes brown sugar with maple syrup.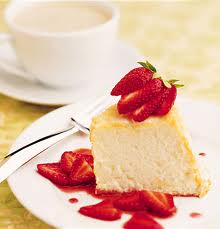 This diabetic-friendly dessert is whomped up using egg whites only. When baked, it develops a delicious golden crust that hides the tender, pure white interior. Served with creamy low-fat yogurt and summer berries, but it is just as tempting with juicy peaches, mangoes, or apricots.
Try making these sugar-free diabetic dessert delicacies this Valentine's Day and treat your lover to a scrumptious, healthy, low GI desserts.
Image Credits: cake.betterrecipes.com, 4thtrimestercooking.blogspot.com, rubin-fisheyes-family-dinner.blogspot.com, www.australiaentertains.com.au, ifood.tv
Valentines Dessert Ideas For Diabetics