Top 10 French Street Food
26 Oct 2011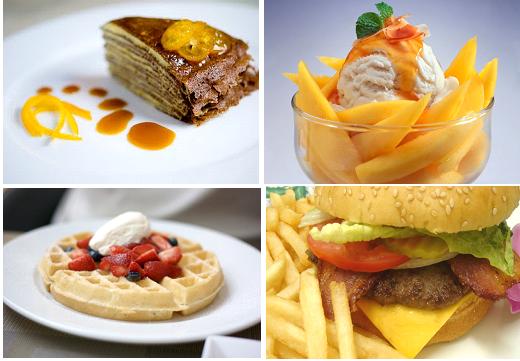 French cuisine though popular for its elaborate full course meals, the French street food goodies are equally tasty. Here are some of the interesting eats from the streets of various French cities, which I feel tops the list of French street foods.
10 Popular French Street Food Delights
1. Kebabs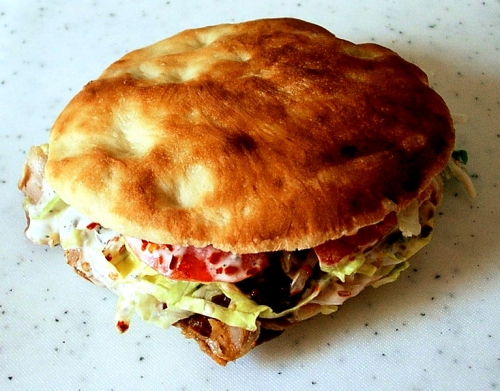 Quite a newbie in the list, these French kebabs are quite different from shish kebabs, which you will be familiar with. This is a long roll of bread stuffed with slow-roasted meat, most commonly lamb, and dolled up with lettuce, shaved carrots, onions, tomatoes, and assorted sauces.
2. French Fries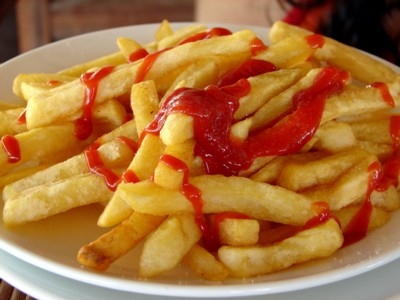 If you wish to munch something while you walk through the streets, then choose French Fries sold at the stall in the public squares. An authentic French street food, these goodies are pretty tasty.
3. Baguettes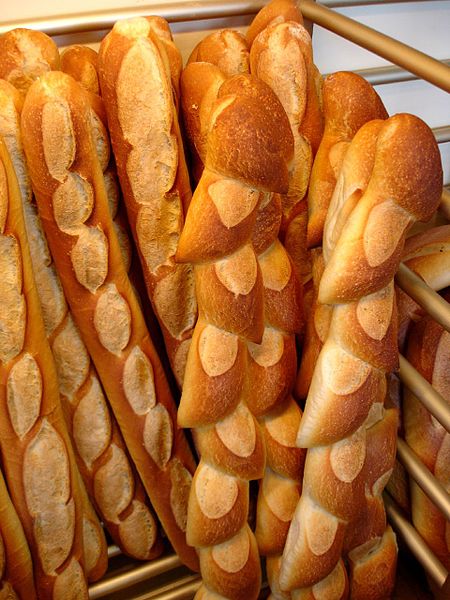 The caramel-hued crust of this 2 feet long French delight is adorable. And, I am chocked up for words to describe the mind-blowing flavor this freshly baked French bread loaf. These crispy centered bread loaves dipped in olive oil just melt in your mouth and taste even better with a cup of hot coffee.
4. Hotdogs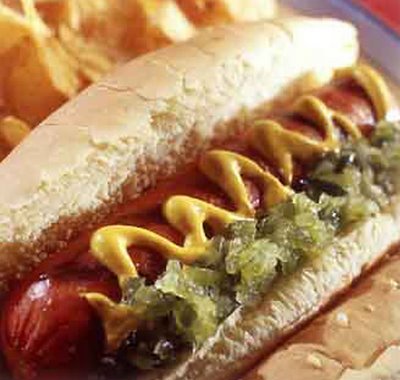 Yet another interesting and popular French street food idea, these hotdogs are sure to take you by surprise. An hot orifice is inserted in the French bread with the use of a hot metallic prong-like device and stuffed with sausage. If you wish to relish the meal with some ketchup or sauce, the seller will dip the sausage in the sauce of your choice and then slide the flavored-sausage into the orifice.
5. Crepes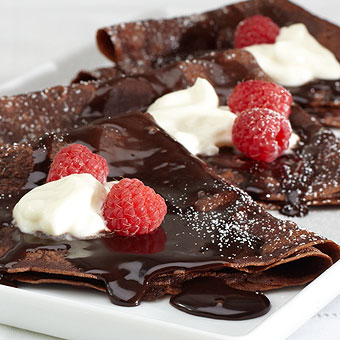 Made with simple ingredients like milk, egg, and flour, these thin, crispy pancakes are, I feel, the tastiest among the French street fares. You get them throughout France in two varieties – the sweet crepes and savory galettes. While the former is prepared using wheat flour, the savory version uses buckwheat flour.
6. Macarons
Even though this reputed pastry can be found across France, Paris is the place where you should try these delights. A baked, light confection resembling cookies or meringues, these macaroons come with sandwich fillings such as butter cream, caramel, and ganache.
7. Croissants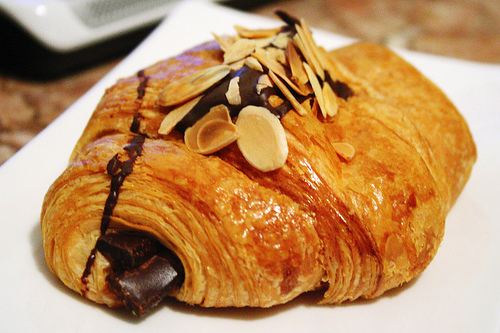 Despite being a messy affair, these crescent-shaped cloying pastries do have appreciators. A hybrid of pastry and bread, these croissants are in general found in the pastry shops and bread shops spread along the street sides.
8. Falafel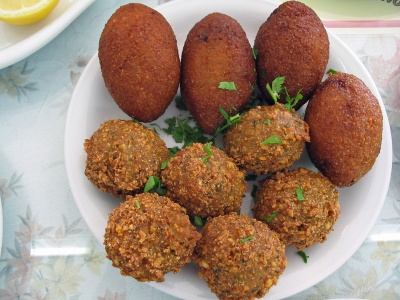 Made with fava beans and/or chickpeas, this street fare comes from authentic Egyptian cuisine. Relish within pita bread alongside pickled veggies, salads, and tahini sauce.
9. Waffles
With a crispy outside and a thick, soft inside, the waffles from Belgian cuisine from delightful treats while you are on your toes. Enjoy a waffle breakfast with maple syrup, honey, powdered sugar, or fruit syrups.
10. Ice Cream
Think of ice cream and France tops the list of the countries where you get the best of the ice creams. The ultimate comfort food, these are perfect senses coolers.
When your pack your backpacks to fly to France, do not forget to keep this list of the Top 10 French street food delights handy. You are sure to be wowed by the goodness and deliciousness of these humble street fares.
Image Credit: ifood.tv, delicious-chocolate-icecream.blogspot.com, milky-mouthwatering-chocolates.blogspot.com, healthycollegegirl.wordpress.com, wikipedia.org, free-extras.com
Top 10 French Street Food