Thanksgiving Dessert Ideas For Diabetics
24 Oct 2011
For diabetics, celebrations always mean going without sweets. However, an occasional indulgence at times may not be that harmful, given you modify the recipe to suit a diabetic health condition. Even the diabetics enjoy a cookie or a cake every now and then. This Easter, give free wings to your sweet cravings and dunk your jaws in these healthy dessert ideas for diabetics. For further inspiration, follow this write-up on thanksgiving dessert ideas for diabetics.
Popular Thanksgiving Desserts For Diabetics
Light and spongy chocolate-hazelnut cake is a total stunner. Slathered with dark chocolate and topped with hazelnuts, the low calorie cake uses low-fat buttermilk instead of whole milk, while cream filling is whipped with yogurt to make it more light and healthy. To make it all the more diabetic-friendly, you can use artificial sweeteners.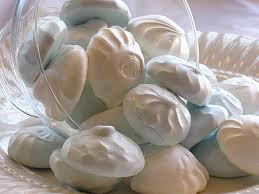 For a fail-safe dessert for any occasion, you can safely resort to meringue. However, uif you wish to make this decadent desset diabetic-freindly, all you will need is egg whites, cream of tartar, vanilla, baking powder, and Stevia. Top it with whipped topping and fresh berries and there you have a good-for-you, sugar free dessert ready to be devoured.
Pineapple Empanaditas
These savory empanaditas are sweetened using ripened pineapples and not sugar. Using a handful of ingredients, you can easily whip up a dainty diabetic delicacy that is sure to tot up as a win-win desert post Thanksgiving meal.
This old-time classic is now diabetic-friendlier. Roasted pears are beyond anything decadent and pack in health advantage too. Just top with lightly whipped cheese and yogurt in lieu of sweetened mascarpone and you will have just-as-satisfying combo that is likely to linger on your taste buds for long.
If you cannot think of anything else, then getting some fresh seasonal winter fruits from the stores, chopping, and tossing them together will make for a healthy, colorful, and impressive wintertime treat for your guests. You don't need to use sugar or artificial sweetener in this case.
Anyone who told you that desserts and diabetes could not go hand in hand of course did not know where to go looking for diabetic-friendly desserts to make their celebrations extra-special. This Thanksgiving, forget the calorie watch and diabetes checker for a while, and binge on these healthy delights for a sweet celebration.
Image Credits: stresscake.wordpress.com, allthatsplatters.blogspot.com, thanksgivingwallpapers.blogspot.com
Thanksgiving Dessert Ideas For Diabetics