Easter Dessert Ideas For Diabetics
24 Oct 2011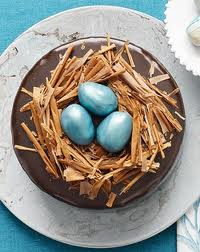 For diabetics, the real challenge is to find desserts that aren't just satiating, but are equally safe for consumption. Just because you are diabetic doesn't necessarily imply that you need to totally stay away from anything that is decadent or closely resembles a dessert. With some easy substitutions and smart cooking strategies, you can whomp up delicious diabetic-friendly desserts that won't make you feel so deprived this Easter. Pick your favorite from the Easter dessert ideas for diabetics and kick off your Easter celebrations on a sweet note.
Popular Easter Desserts For Diabetics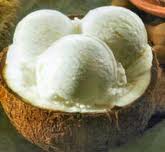 Satisfy your sweet tooth this Easter with rich, creamy, irresistible coconut ice cream. It is so delicious and so low on sugar that you cannot stop raving about it once you have tried it. Prepared with cream, milk, and coconut and perfectly girdled with pineapples, this dessert is likely to be the showstopper of your Easter dinner.
Lemon-Blush Napoleons
This crowd-pleasing, guilt-free treats are as luscious as the store-bought ones and are yummy enough to perk up a big appetite. These slimmed-down delights require zero effort to make. Baked wanton wrappers slathered with layers of lemon curd and berries, this custardy delight are likely to 'wow' your diabetic friends this Easter.
Fruit Focaccia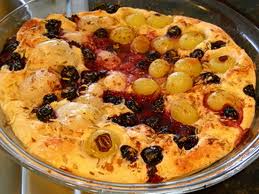 Versatile and varied, this eat-with-your-hands dessert combines a slew of seasonal fruits, layered neatly over a flatbread. Never mind if you cannot get your hands over a fresh flatbread, you can always use store-bought pizza dough to serve the purpose. To make this effortless dish, just roll the dough, let it rise, heap it with fruits and berries and there you have a delicious Easter dessert to die for.
Nothing says 'celebration' likes a tasty tart and this frozen fruit tart is indeed one dish you cannot choose to miss! Rolled up with melt-in-your-mouth filling made of low-sugar mango sorbet and low fat vanilla ice cream, this sinful tart is the best way to appease your sweet cravings without going high on sugar.
Drunken Chocolate Figs
If you are one of those 'chocoholics' who cannot think beyond chocolate, when it comes to desserts, then drunken chocolate figs is likely to get you slobbering. Fresh figs doused in dark chocolate can turn your Easter dinner into a kingly banquet of sorts. You can skip the port syrup, just in case you plan to serve it to any of your diabetic guests. 
Perfect for any occasion, these lip-smacking sweet treats can turn Easter celebrations into sweet memories. With these diabetic-friendly dessert delights in arm, there is no reason to ditch the dessert this Easter season.
Image Credits: annaandblue.blogspot.com, smallstepscooking.blogspot.com, cyclewriteblog.wordpress.com
Easter Dessert Ideas For Diabetics