Top 10 Hong Kong Street Food
24 Oct 2011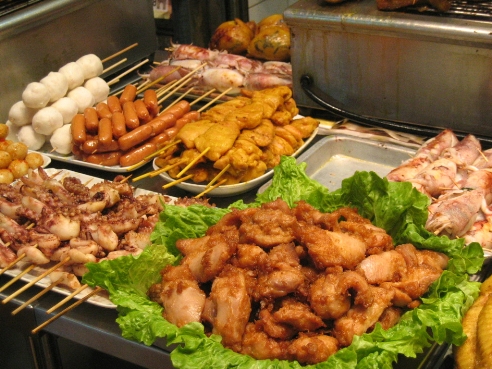 The people of Hong Kong are ardent food lovers and that too to such an extent that they can rightly be called as the world's most food-obsessed people. The city, which is the home to some of the delicious food items, from the obstinately traditional to the most liberal fusion delicacies, also has some of the world's best street eats. Here are the top 10 Hong Kong street food delights, which every food aficionado should try.  
10 Popular Hong Kong Street Food Delights
10. Hong Kong-Style French Toast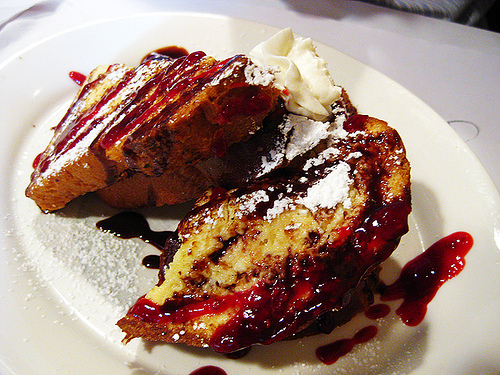 The preferred-Sunday brunch delicatessen in the city, this is the ideal comfort food to ease yourself. Two bread slices sandwiched together with a lavish spread of kaya jam or peanut butter and deep-fried in butter….
9. Sweet Tofu Soup
A simple dish with marvelous taste, the sweet soup is a perfect choice for dessert.. Soft, smooth, soused in mildly sweet syrup and topped with a generous sprinkle of yellow sugar, this dish is a must-try Hong Kong street food.
8. Cantonese Chicken Feet
Looks awful, but tastes delightful – That is what this dish is all about. The perfect blend of culinary skills, this deep-fried delicacy, stewed in black bean sauce, just melts in the mouth.
7. Ginger Milk Curd
Also known as ginger milk pudding and ginger milk, this hot dessert from Hong Kong is an spicy, creamy warmer during winter. Sweetened milk is simmered, and then, curdled by adding fresh ginger juice, to result in a sweet, chewy pudding.
6. Satay
If you love grilled meats, then this street eat from Hong Kong is for you. These grilled delights taste fabulous when enjoyed hot and fresh with sweet and sour, hot, and soy sauces.
5. Egg Tart
A classic Hong Kong street food, it has its named carved in the World's 50 Most Delicious Foods compiled by CNN in 2011. A baked dish, it comprises of pastry stuffed with custard and egg filling. While this dessert comes in countless variations, this is a much adored when served piping hot.
4. Snake Soup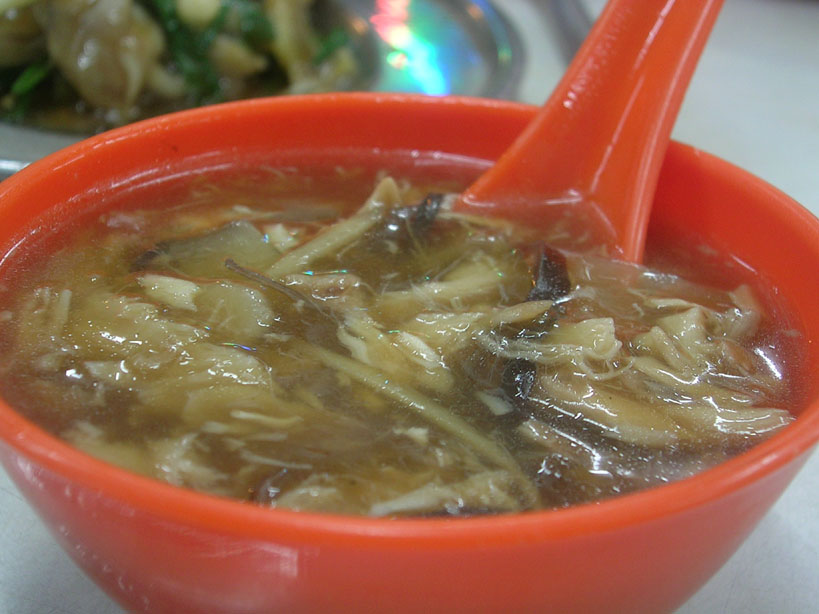 A truly weird street food, it has the reputation of being the storehouse of immensely strong healing properties. A broth-like mixture of snake meat, pork, mushrooms, and ginger, this street food from Hong Kong is a far better warmer than a cup of your favorite cream of chicken soup.
3. Cart Noodle
A very popular street eat from Hong Kong, the cart noodles are slowly making their place in the a la carte menu as well. While the noodles used for preparing this street fare could be Udon or Yi Mein, it is available with a assorted toppings, such as curdled pig blood and wontons.
2. Cha Siu Baau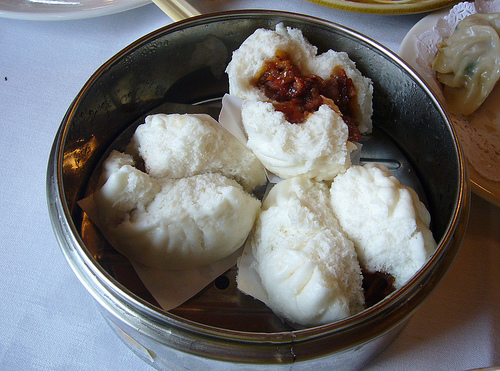 To keep it simple, this snack can be called as the Hong Kong Hamburger. A filling meal, this is prepared by filling a soft, steamed white bun with glazing, aromatic barbecued pork. Hints of caramel, soy, and wine add to the flavor of this dish.
1. Congee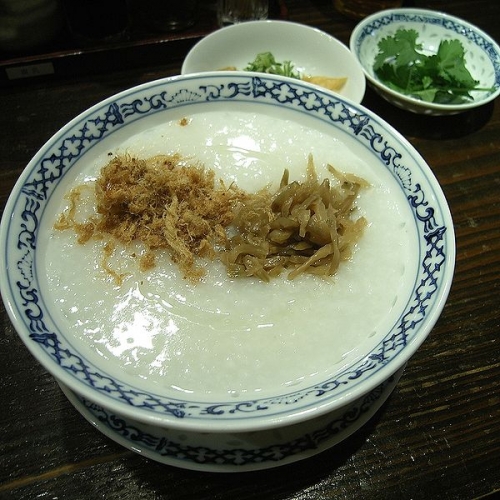 If you fall sick while in Hong Kong, then just grab a cup of congee. A delicious street eat, which comforts you with a mother's care, it is available in large portions as well.
Just try these mind-blowing Hong Kong street food delights and get addicted to their tastes!
Image Credit: ifood.tv, wikipedia.org, waisekmeow.blogspot.com, eatfirstthinklater.blogspot.com, commeleschinois.ca, cookingwithleyla.blogspot.com, soompi.com
Top 10 Hong Kong Street Food