Top 10 Vegetarian Street Food
21 Oct 2011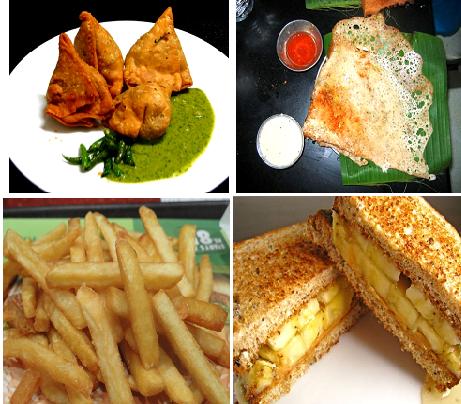 If you think that just non-vegetarian street foods make a delicious affair, then you are completely wrong. Vegetarian street fares are equally tasty. Here are some of the simple vegetarian street food delicacies, which are truly scrumptious.
10 Delightful Vegetarian Street Food Fares
1. Vegetarian Sambusa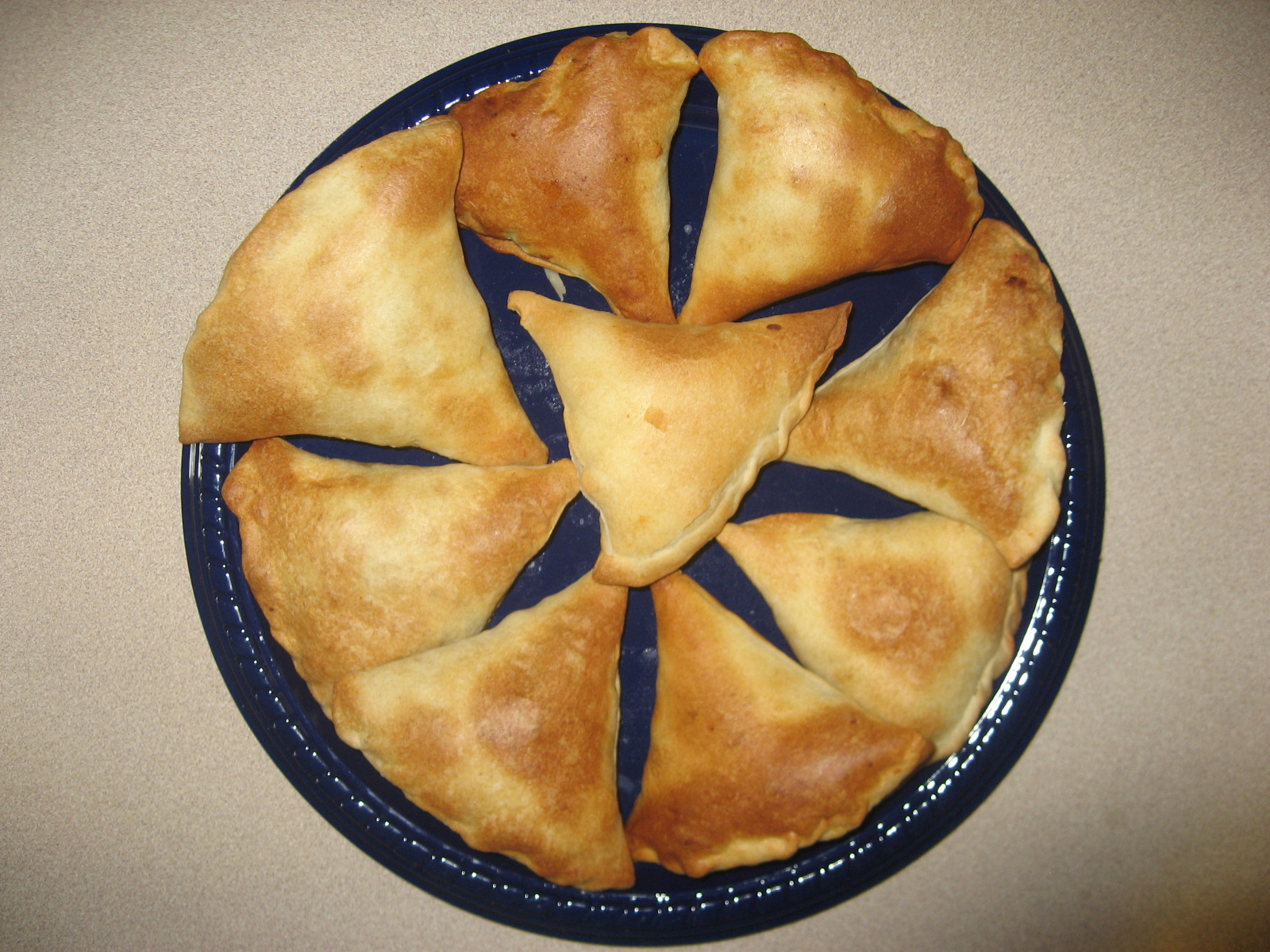 Sambusa is a golden deep-fried delicacy with a delightful filling made with veggies. Very similar to the Indian Smaosas, this African snack tastes great with a spicy tomato ketchup and a glass of aerated drink.
The combo of spicy chickpea curry and deep-fried Indian bread made from refined flour is definitely a tasty street fare. A dish that should be relished fresh and hot, it tastes even more delightful when relished with curd or mango lassi.
3. Falafel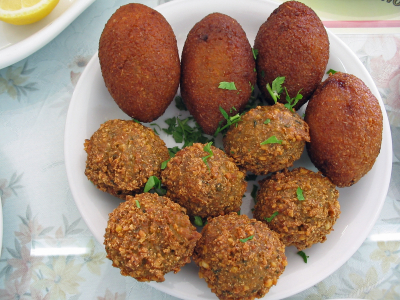 Made with fava beans and/or chickpeas, this street fare comes from authentic Egyptian cuisine. Eat them alone or relish it as a stuffing for pita bread alongside pickled veggies, salads, and tahini sauce.
4. Gelato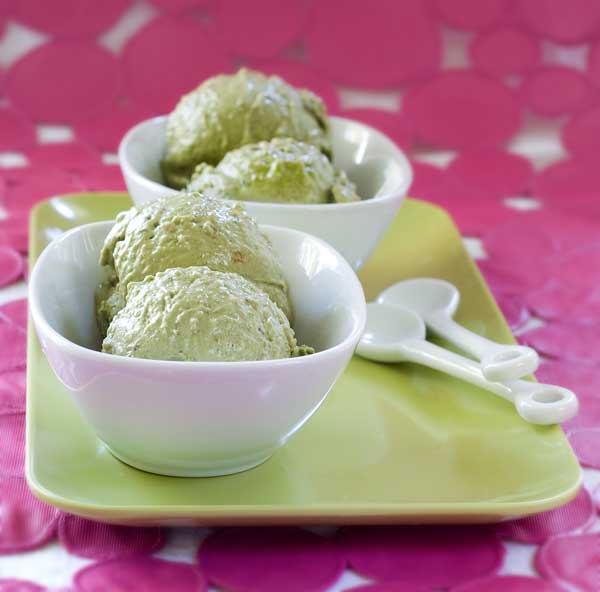 This frozen sweet from Italy is virtually the best vegetarian street eat you can yearn for. Made with frozen yogurt, you can try various flavors – simple such as chocolate and strawberry or something adventurous such as basil.
5. Fresh Fruit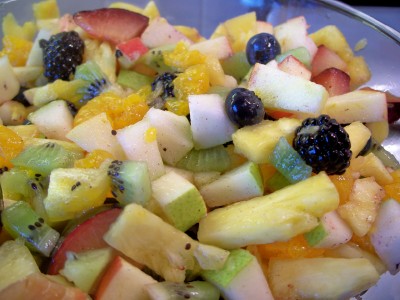 Nothing is healthier and tastier than a bowl of fresh fruits to beat the sunny weather. Fresh fruits are available across the world. In India, you get these sliced fruits flavored with chaat masala. Eat it grilled or fresh or with flavors, this is the healthiest among all the street eats.
Vegetarian fares do not mean that you have to eat just vegetables. There are sweet delicacies also. And, churros is one such delight, from the Spanish cuisine, which offer you a chance to experience divine indulgence. Fried dough pastries dipped in hot chocolate – no one will have enough words to describe the goodness of this exotic sweet.
7. Masala Dosa
Dosas, the Indian pancakes, form tasty breakfast as well as snack options. Masala dosas are pancakes with a spicy filling made with potatoes, onions, green chilies, and cilantro. While this is the standard, you may also get masala dosas with mixed veggie filling as well.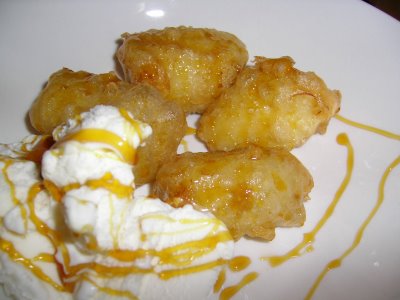 These are not for you if you are too very health conscious. Rolled in rice flour, deep-fried, and flavored with sugar and coconut milk, the sweet delicatessens are sheer bliss to the palate when enjoyed with vanilla ice cream.
A healthy street food, which you will be able to pick up from everywhere, this delightful treat is filling as well. So, if you want a tasty snack, which is healthy as well, try this.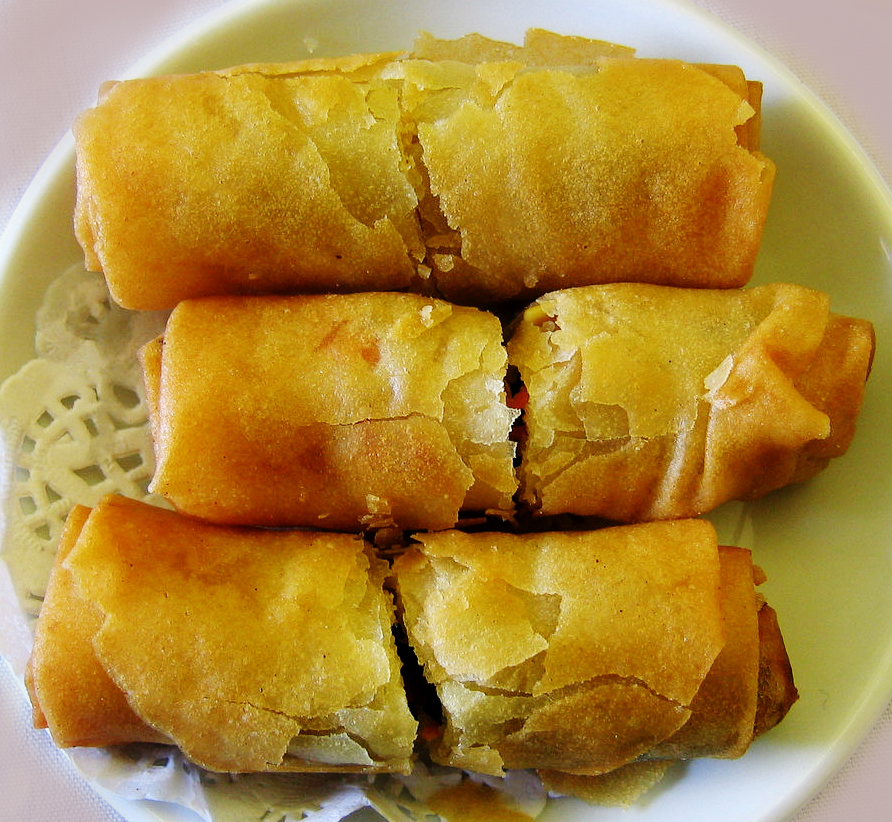 The rolled pastries are filled with various cooked or raw veggies before being deep-fried to golden brown. Carrots, beans, shitake mushrooms, fresh garlic chives, vermicelli noodles, and bell peppers are generally used as fillings for these delights. Enjoy the delicacy with soy sauce and chili sauce.
There is no dearth to the list of vegetarian street food delicacies. Pani puri, bhel puri, sweet crepes, eggless waffles, vada, idli, vegetable biryani, grilled veggies – you name it you can find it on the streets. So, try them and keep yourself happy!
Image Credit: ifood.tv
Top 10 Vegetarian Street Food