Top 10 Mexican Street Food
17 Oct 2011
From tostadas and tortas to tacos and quesadillas, the variety of Mexican street food is simply mindboggling. Tamales, atole, sopes, picadas, and quesadillas  are a few more of the Mexican favorites. You will get them at a cheaper cost but with the authentic taste in the streets of Mexico. Here is a sneak preview into some of the tasty street eats from Mexico.
10 Sought After Mexican Street Food Delights
1. Churros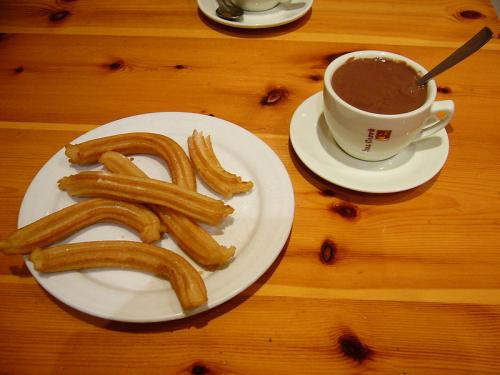 These are delightful Mexican pastries, which are deep-fried to golden brown. They taste fabulous when enjoyed fresh and paired with Mexican hot chocolate.
2. Peanuts With Lime
Simple, crunchy delights, which you can grab and chew all your way until you wrap up your shopping, the tangy, spicy roasted peanuts are adored not just by the Mexicans but by all food lovers from across the world.
3. Jicaletas
To keep it simple and short, it is flavored jicamas on a stick. Jicaletas form a tasty treat. They are very similar to salads, but come with a coating of assorted seasonings and are skewered. You will not be able to give one excuse as to why one should not go gaga over this classic Mexican street food.
4. Tlayuda
A handmade traditional Mexican delight, Tlayuda is toasted or partially fried thin, crunchy tortillas with a topping of beans, avocado, meat, cheese, or salsa. You may also get to find this unique Mexican holiday food with chapulines [roasted grasshoppers] also.
5. Cotton Candy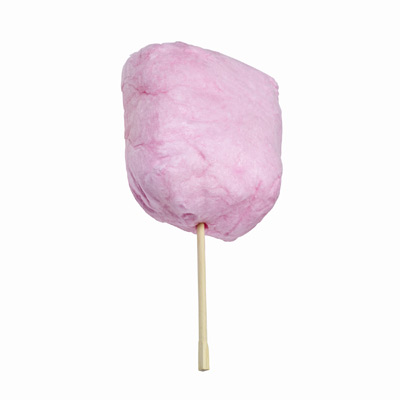 This sticky, sweet, pink colored delight is a favorite street eat of the Mexicans. A really fabulous treat, which satiates your sweet cravings, it is nothing but sugar spun like cotton and served on a stick. If you are in Mexico during Valentines' Day, then this is one of the best bets to woo your partner.
6. Chalupas
In Mexican cuisine, a toastada platter is known under the name of Chalupa. Masa dough, in thin layers, are pressed over small molds before deep frying them until they look like cups. These fried cups are then filled with pork, shredded chicken, red salsa, green salsa, chopped onions, and chipotle pepper.
7. Esquites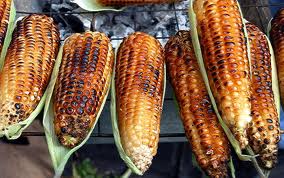 Known as esquites or elotes, these Mexican grilled corns are served with or without cob beside mayonnaise, lime juice, chili powder or cayenne pepper, salt, as well as flavored Mexican white cheese. The best pasrt is that it can be prepared and kept side and when served, reheated as required.
8. Burritos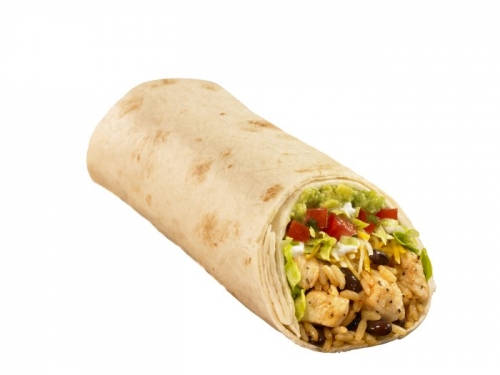 Stuffed with fabulous concoctions such as refried beans, avocado, bacon, and ground beef, these Mexican traditional street foods are available with a wide variety of salsas also.
9. Tacos
Adored by the food lovers from across the globe, tacos, particularly tacos al pastor, are available across Mexico. These marinated pork tacos along with tacos de guisados ought to be relished by every food lover.
10. Quesadillas
Quesadillas, the renowned Mexican specialties, are also available with thei authentic flavors in the streets of Mexico. Served with red or green salsa, guacamole, red onions, and sour cream, these are one of the street foods much in demand.
These are just a few, but the list of Mexican street food delights go on and on…
Image Credit:  ifood.tv, elburritofoodproducts.files.wordpress.com, realtijuana.blogspot.com, tunadesire.blogspot.com, cooleycooley.blogspot.com, en.wikipedia.org, delplatoalaboca.blogspot.com
Top 10 Mexican Street Food