Top 10 Japanese Street Food
17 Oct 2011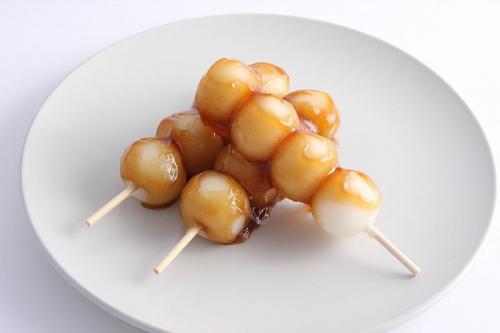 Japan, which is known the popularity for its unique, delightful, and healthy delicacies, also has an amazing trove of street food. The Japanese street food delights – castella, ramen, soba, udon, takoyaki, to name a few – are making their way onto the list of global street food aficionados. Here are a few interesting street foods of Japan which you ought to try when in Japan.
10 Adorable Japanese Street Food Delicacies
10. Nikuman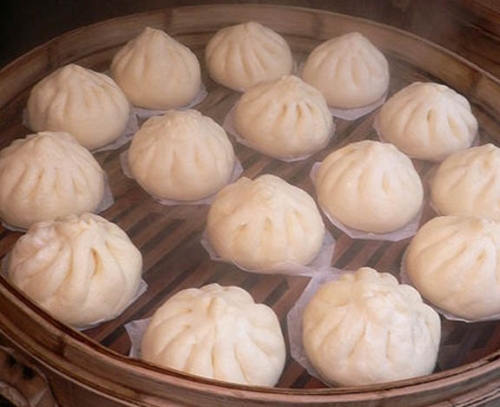 Nikuman is the abbreviated name for Niku Manju. Read it as meat bun. And, this is nothing but bun steamed, and then, stuffed with ground pork. Available between the months of August or September and April, these hot delights are warmers for cold evenings.
9. Yakitori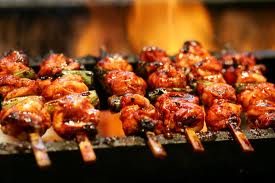 If you love barbecued and grilled foods, then here is something which will quench your thirst for these delights. Meat pieces, chicken to be exact, are grilled over charcoal. You may also get variants with meat extracted from chicken liver, gizzard, intestines, and heart.
8. Yaki Imo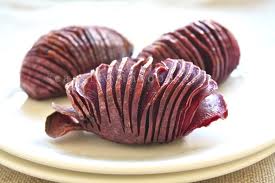 Sweet potatoes are one of the most common street eats of Japan. Roasted over open fire, these are the traditional autumn street foods of the Japan.  
7. Yaki Soba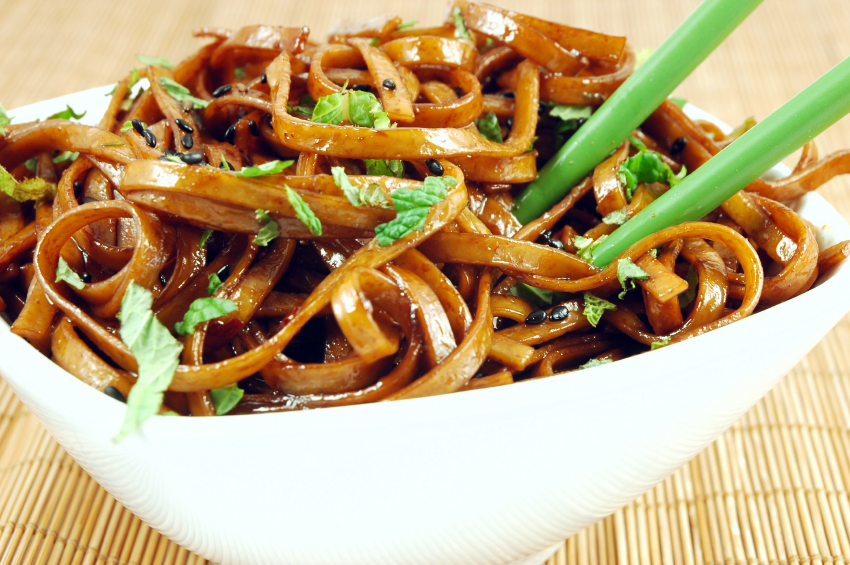 Known as the delights of poor college students in Japan, these fried noodles are cheap, yet filling treats. These sweet and salty noodles can be prepared in a jiffy, which makes it a popular street eat.
6. Onigiri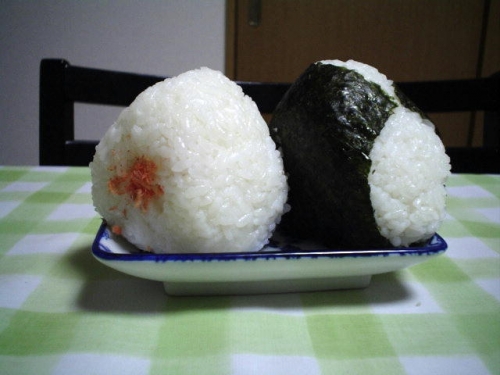 Japan's very own sandwich, these delicacies are rice balls stuffed with meat, seafood, fruits, or even mayonnaise. Wrapped in seaweeds, you will be able to taste salmon, plum, or tuna rice balls.
5. Takoyaki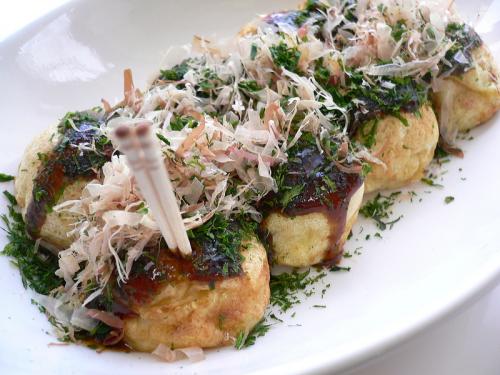 This literally translates into Octopus balls. It is no joke – the street food indeed comes with a piece of rubbery, non-flavorful, octopus meat piece in it. Stuffed inside a steaming pancake, these balls come covered in a bonito fish flakes, creamy mayonnaise, and sweet sauce.  
4. Ramen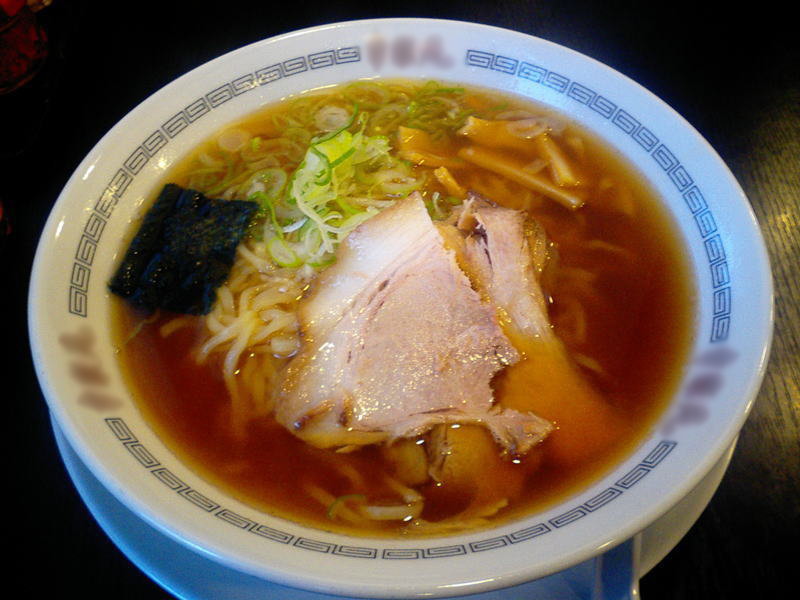 One of the popular Japanese national foods, ramen noodles is something which you can grab, slurp while you are running to catch your last train. And, since there are no rules on how to eat ramen, you can relish it as you wish to.
3. Crepes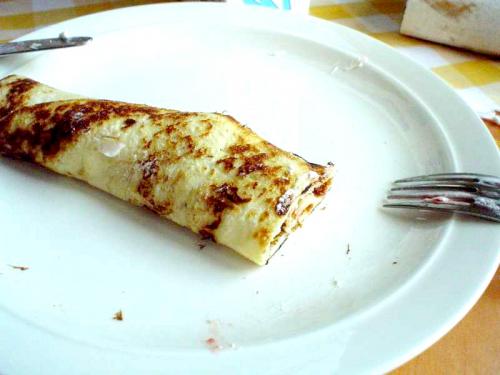 Imported from France, crepes are adored by the people of Japan. If you see a pink street food stand in the Japanese streets, then make sure that it is a crepe stand. And, an interesting thing is that crepes are sold by female vendors.
2. Bagels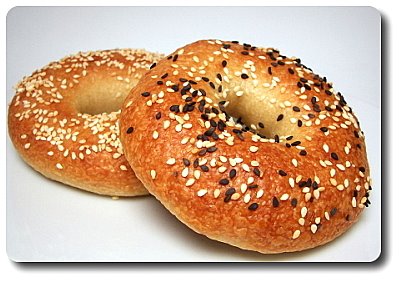 A new entry into the Japanese street food list, the popularity of bagel has surged largely, when compared to a decade ago. However, you will have to locate a small café to relish the delicious bagel sandwiches.
1. Tacos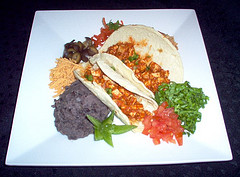 Don't be shocked if you see taco trucks in Tokyo. Tacos are indeed Mexican delights, however, you do get them in the city, of course with a Japanese twist. You may even be able to locate tacos with Okinawan twist.
If you adore non-vegetarian delicacies, then you need to prepare a Japanese street food list before you enter the Land of Rising Sun. For now, enjoy the visual feast to the fullest extent!
Image Credit: ifood.tv, seasaltwithfood.com, yourjapanesemenu.blogspot.com
Top 10 Japanese Street Food