Top 10 Italian Street Food
13 Oct 2011
Italian cuisine is one of the richest cuisines of the world with the widest range of dishes that offers countless  ideal for just any occasion. So versatile is the Italian street food! Despite the fact that globalization and standardization have left their impact of the delicious street foods of this rich cuisine, it still offers some delicacies, which every food aficionado should try. Ifood presents to you the top 10 street foods from Italy.
The Most Popular Italian Street Food Delights
10. Morzello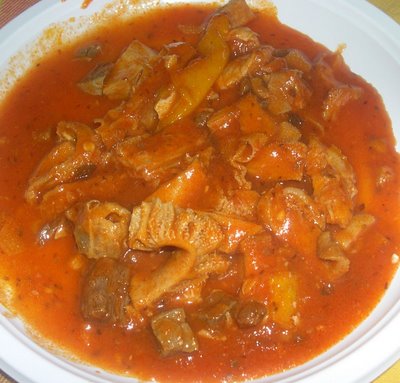 Morzello or Morzeddhu, as it is known locally, is an organ meat dish hailing from Calabria. A spicy triple delicacy, traditionally, it is enjoyed with pitta bread and homemade wine. If you wish to try this, then you ought to search some homemade shops or traditional trattorie around 10 to 10.30 am in the morning in Catanzaro.
9. Milza
Hailing from Palermo, Sicily, milza is a sandwich which comes with organ meat. To be more precise, spleen asphyxiated in cheese and popped on a sandwich. While many of you may feel odd, this is something adored by the Sicilians.
8. Sfogliatella
A sweet dish hailing from Naples, this pastry is enjoyed by the local people as a part of their breakfast. However, you will be able to locate it throughout the day in pastry shops. If you are lucky enough, you may even be able to relish it as a dessert also.
If you visit the rich cities and towns draped in immense beauty such as Liguria, you will be inextricably mesmerized with the aroma of freshly baked focaccia bread. These delicious breads will be available throughout the day, fresh, at the small bakers and stalls located in the alleys and streets.
6. Croquettes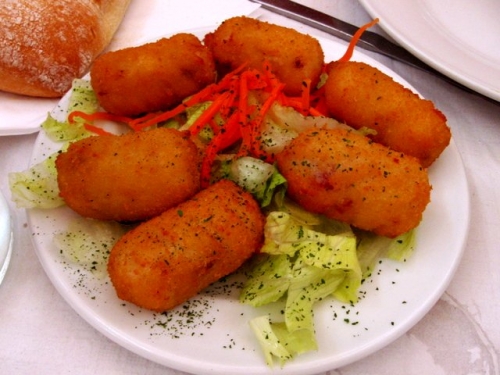 Croquettes - potato croquettes to be exact – have always mesmerized the food lovers as an appetizer. However, it is also one of the most sought after South Italian street food. The deep-fried heaven-in-a-plate delicacies taste best when eaten hot.
5. Arancini
Arancini is to Southern Italy as French fries is to Americans. That is the simplest explanation for these fried rice balls hailing from Sicilian bound. Try the treats with tomato sauce, green peas, and ground beef.
4. Focaccia Col Formaggio
Focaccia col formaggio, a savory delight, owes it origin to Recco. Quite similar to sandwich, this dish comprises two focaccia bread slices stuffed with a single layer of extra soft crescenza cheese.
3. Piadina
The vibrant and colorful piadina kiosks disseminated across Romagna proves the essentiality of the street food. Cooked on boiling hot rings, these thin flatbreads can are usually relished with cured meat and cheese, but you can try other Italian delicacies as well as wine for a change also.
2. Lampredotto
A tripe sandwich which is native to Florence, it is cow's stomach cooked slowly in vegetable broth. Flavored with assorted herbs and a variety of aromas, the dish is served, traditionally, in a bread roll along with a spicy or green sauce.
1. Pizza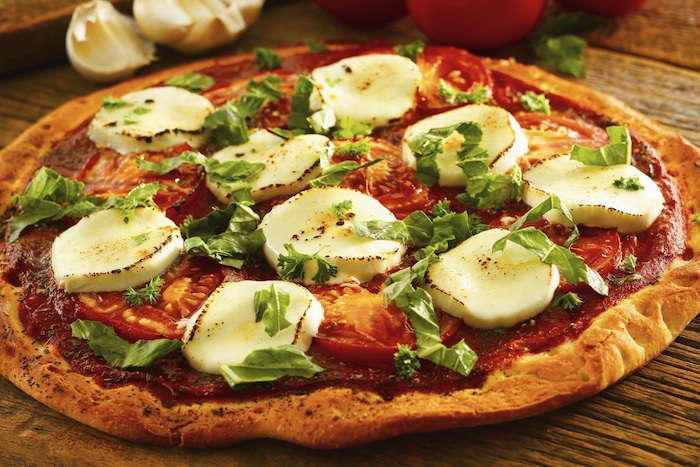 To end the top 10 list, I would add pizza. These takeaway pizzas come with a thicker base and with numerous toppings, including marguerite, mushrooms, Italian sausage, ham, as well as vegetables.
The countless Italian street food delicacies are the dream dishes of any ardent food lover. So, you have to try them out to known their taste.
Image Credit: en.wikipedia.org, ifood.tv, zenzeroecannella.net, en.wikipedia.org, doispontosonline.com, lucianopignataro.it
Top 10 Italian Street Food