Top 10 Indian Street Food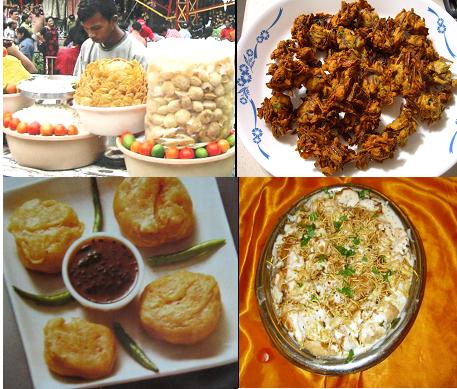 The street foods from India are so delicious and tasty that they have carved a niche for themselves among world street foods. The delicious delights of Indian cuisine come at a comparatively cheaper price. Here is a crispy guide to the top 10 interesting Indian street food.



Top 10 Popular Indian Street Foods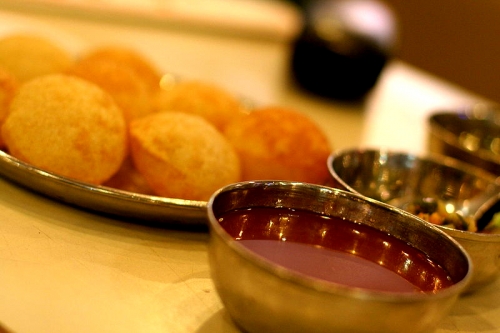 Known as the puchkas or gol gappas, the round, hollow, crispy puris with a little tangy, spicy twist are adored by the Indians. A shallow hole is made in the center of the puris and stuffed with cooked potatoes flavored with assorted Indian spices. It is then relished with a watery savory mint-cilantro and sweet tamarind mixtures.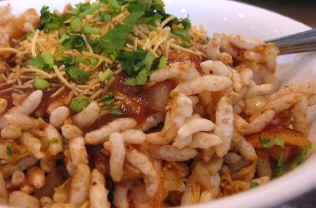 A famous street food from Mumbai, the snack is also known as Jhaal Muri among the people of Kolkata. While there is a slight difference in the preparations of  Bhel Puri and Jhaal Muri, the basic ingredients include sev, puffed rice, tomatoes, onions, chilies, and dry roasted peanuts.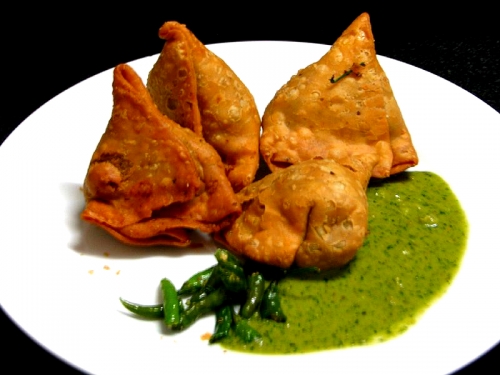 The triangle shaped snack, prepared with mashed potatoes, and deep-fried to golden brown, forms an ideal street food when relished with a spicy mint chutney. A perfect snack for the rainy seasons, the people from North India take delight in savoring Samosas with Choley, a spicy curry-like dish made with chickpeas.

Cooked and mashed potatoes are flavored with assorted Indian spices and deep-fried. A much popular snack of North India, tikki tastes delicious with sweet tamarind chutney and savory mint chutney.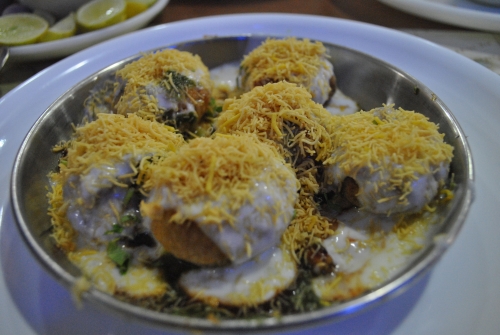 The most popular among the street foods of Delhi, dahi puri is nothing but shallow puris served with a filling of flavored cooked potatoes and fresh plain curd. A completely vegan dish, it is an ideal cooler for hot summers. s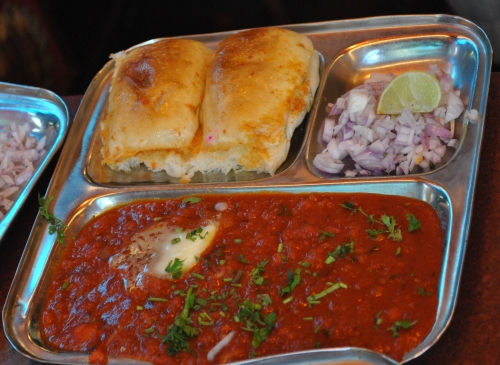 The literal translation of Pav Bhaji is bread with curry. Pav is a special cubical shaped bread which is heated on a hot tawa with ghee and served with a spicy potato and peas gravy garnished with raw onion pieces, cilantro, and lemon wedges.

The quintessential snack of the people of Mumbai, Vada Pav is quite similar to hamburgers. A deep-fried spicy patty made with potatoes is placed in between two slices of pav and is served hot with green chili and tangy coconut chutney.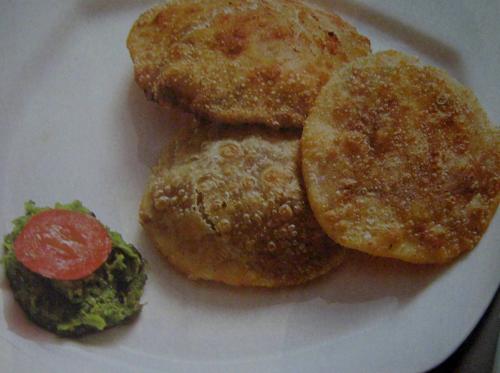 Made with refined flour and lentil stuffing, this delicious, spicy, fried pastry makes for a tasty appetizer for any occasion.

Dahi Vada comes in two variants. The South Indians relish it with a yogurt mixture flavored with green chilies and mustard, while North Indians take delight with green and date chutneys.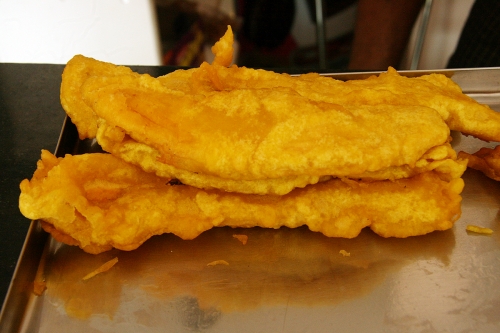 The favorite snack of the people of Kerala, Pazhampori means deep-fried bananas. Raw bananas are sliced, dipped into a refined flour mixture sweetened with sugar, and deep-fried to golden brown. These taste delicious when enjoyed hot with a glass of hot cardamom tea.

The list of Indian street food is unlimited. So, try them out to know how they taste.

Image Credit: ifood.tv