Canadian Thanksgiving Menu
6 Oct 2011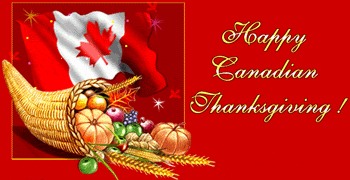 The festive mood of Thanksgiving is so high that sometimes one needs a little help when it comes to planning scrumptious menu. And if you are intending to celebrate this year's Thanksgiving like how the Canadians do, then this is your blog. I have put together some menu suggestions for a very authentic Canadian Thanksgiving.
1. Roast turkey with maple syrup
No Canadian Thanksgiving is complete without the Roast turkey with maple syrup.

Suggested fillings would be Cranberry, Sausage and Apple Stuffing. You can add some flavor by adding fresh herbs like marjoram or thyme or even basil. If you like a zing, add some fruit flavored brandy to the filling.
2. Chive and Parsley Mashed Potatoes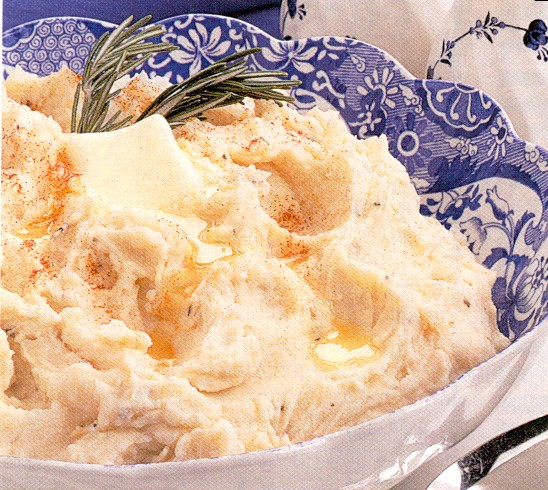 Mashed potatoes is traditional side dish that accompanies the turkey dish. Here the mashed potatoes are gently flavored with chive and parsley, and mildly spiced by pepper.
3.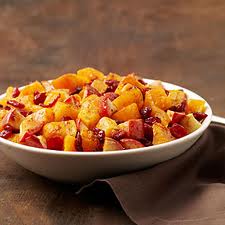 Butternut Squash with Apple and Cranberries Casserole
This is a gorgeous harvest vegetable casserole dish, seasoned with cinnamon and nutmeg, and sweetened by sugar. This can be served as an appetizer or as a side dish. It is a rather healthy option and it is also one of the few dishes that children eat without fussing.
4. Pumpkin Bread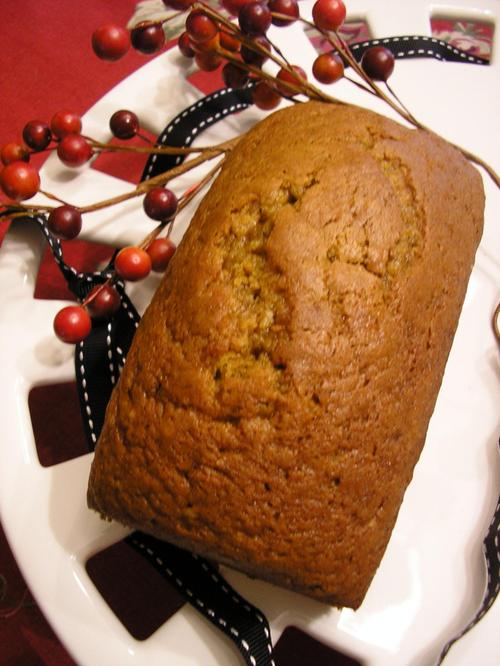 They say that the pumpkin bread improves with age. It is best if it is prepared 1 or 2 days in advance. This bread may be spiced with cinnamon, ginger, nutmeg or cloves. This will prove to be an excellent side dish to soak up the gravy from the turkey roast.
5. Maple Pumpkin Pie
The maple pumpkin pie is a traditional Canadian Thanksgiving dessert recipe. The pumpkin which is a symbol of harvest time is the highlight of this dish. The pie can be gently flavored apart from maple syrup with either nutmeg, cinnamon, cloves or ginger. This is my personal favorite.
6. Cranberry Mousse
If you have a sweet tooth, then this is something that you should have in your Canadian Thanksgiving menu. This delightful mousse is characterized by the blending of whole berry cranberry sauce with pineapple. Nutmeg spices it up a bit, pecans add a crunch, while the lemon juice highlights the subtle tartness of this mousse. A completely thrilling gastronomical experience indeed.
7. Spiced Cranberry Relish
I'm told that the Canadians get grumpy if they see no cranberry on their table, especially on Thanksgiving. The oranges and sweet spices really balance out the flavor of tart, fresh cranberries. This spiced cranberry relish is best if served as a light, palate cleansing, final dessert.
Happy Thanksgiving! And remember that "Canada has never been a melting-pot; it is more like a tossed salad," just like how Arnold Edinborough would put it. :)
Image Courtesy: paintchipsandfryingpans.blogspot.com, thethrillbillygourmet.blogspot.com, babeskin.blogspot.com, vintagepretties.typepad.com, flickr.com, ifood.tv, cranberrieswestland.wordpress.com
Canadian Thanksgiving Menu