5 Easy Dinner Ideas with Tuna

27 Sep 2011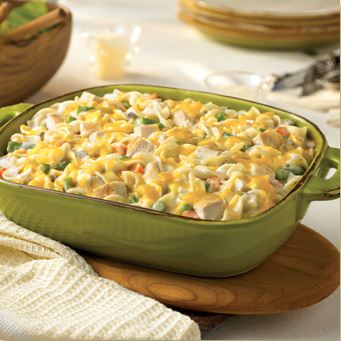 Losing out on dinner ideas with Tuna? Most of us usually love to prepare tuna but end up making the same kind of dishes, which not only take a lot of time to prepare and are a bit complex too. Here are some very easy dinner ideas with tuna, which you can prepare in a hurry or when you do not have much of time to arrange for the ingredients also.
Delicious baked dish!  You can simply prepare the dish within an hour by mixing tuna with cheese and few ingredients before it is baked. Cheese helps tuna to retain its juicy taste and it also adds lip smacking flavor to the dish.
Mediterranean Tuna Antipasto salad:
Perfect way to start dinner! Variety of herbs used in the dish makes it healthy, packed with essential protein and fiber. The dish takes 25 minutes to prepare and is quite popular in picnics also.
Skillet Tuna Noodles Casserole:
Quick, simple, healthy dish that would be loved by all! This family friendly dish has a high sodium and fat content because of the presence of whole milk and canned soup.  The dish also a fantastic alternative of making your children eat mushroom. Mushroom is an excellent source of sodium and it also helps in stimulating the immune system to fight against infections.
Tuna-Stuffed Peppers:
An amazing combination of pepper and tuna makes the dish perfect for lunch and dinner. The dish does not require any elaborated cooking! You can prepare it within 35 minutes and surprise your guests at dinner.
Spicy Tuna Wrap:
This hot and tangy dish can be prepared in just half an hour and it contains all essential nutrients which include fat, cholesterol, carbohydrates, sugars, protein, sodium and potassium. Watercress leaves used in the dish is a rich source of vitamins, it also known for its revitalizing powers.
I keep checking for dinner ideas with tuna – if you have any interesting dish, do share it with us!
Image credits: shahilifestyle.blogspot.com, cookingrecipesforyou
5 Easy Dinner Ideas With Tuna