5 Easy Dinner Ideas With Beef

26 Sep 2011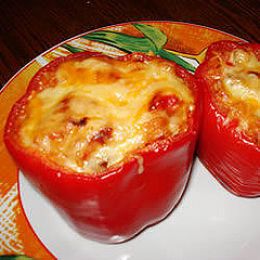 Beef dishes are a favorite of almost all of us. One of the reasons we all have a huge collection of dinner ideas with beef is that beef is delicious and with these dishes we can bring in a variety to our every day diet. Here is a pick of all such beef dinner ideas which you will love to prepare:
Beef stuffed peppers:
This is a comfortable meal which you will love to cook even on one your busiest weeknights. Fresh peppers are stuffed with ground beef and bulgur. If your family is fond of veggies like spinach, you can add them too. Remember to serve these beef stuffed peppers warm with tomato sauce.
Beef stir fry with apricot:
A simple beef dish with apricots that offer slight sweetness to the beef fry and bring in a comfortable overall balance to the dish. Red pepper flakes with chopped vegetables ensure a rich and bold taste to the beef fries. Beef fries taste best when served with hot rice!
These beef skewers are for all those who look forward to light meals for dinner. These are actually stuffed kabobs, which are served with a very creamy and delicious mustard sauce prepared with sour cream. Hot beef skewers need a little time to marinate after which they are neatly arranged on skewers and grilled.
Beef and rice casserole:
A dinner casserole which can be easily prepared on stovetop! Ground beef is mainly used with rice in this dish. Tomato sauce and fresh ground mustard add a special flavor to this dinner dish, along with vegetables, including bell pepper and carrots.
Baked beans and beef:
One of the few beef dishes which taste a little sweet! Baked beans and beef is a very versatile recipe which can be prepared on an everyday basis and can be served on special occasions too.
Try out any of the above dinner ideas with beef and if you have any more interesting ideas and suggestions, do not forget to write back to us.
Image credits: goodfoodie-keith.blogspot.com
5 Easy Dinner Ideas With Beef