10 Popular Korean Noodle Dishes
2 Sep 2011
Guksu – That is the name for all the Korean noodle dishes. From stir-fried noodles to hot noodle soups to cold noodle soups, the Korean noodles dishes are tasty treats to the palate of noodle lovers. To know in detail about the various noodles from Korean cuisine, read through…
Top 10 Popular Korean Noodle Dishes
1. Banchan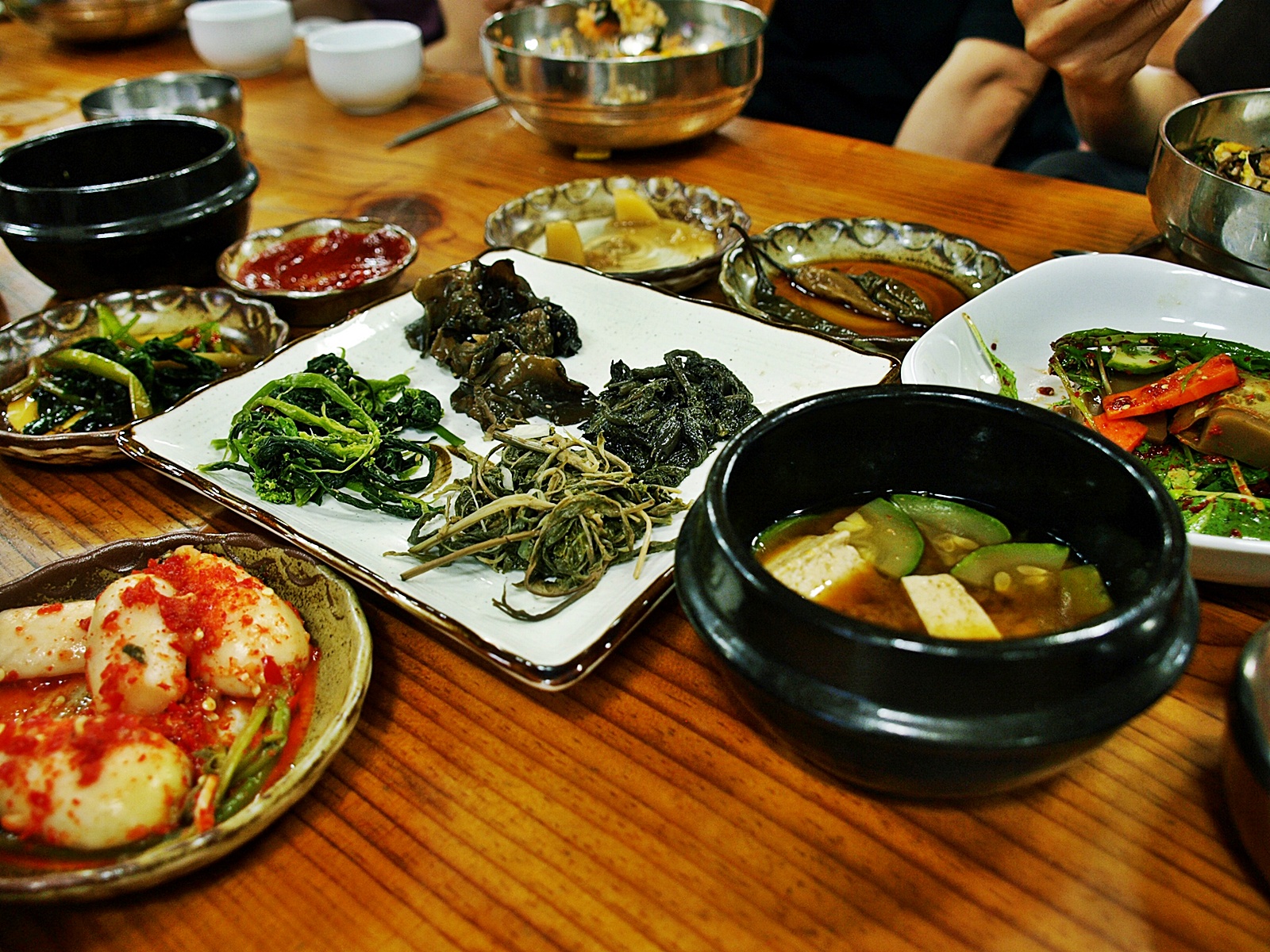 These Korean noodles are stir-fried cellophane noodles. The noodles are fried along with vegetables and thin beef slices. A very versatile noodle dish, it tastes equally good when relished cold or hot.
2. Kalguksu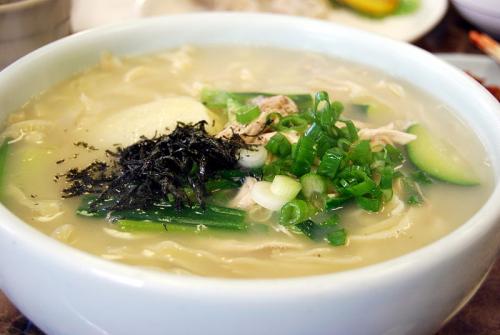 The fabulous Korean-style fettuccine, these are knife cut wheat noodles. This noodle is simmered in a delightful soup containing chicken stock, potato, and squash. Serve the noodle dish hot with a sauce made from soy sauce and flavored with red chili powder, ginger, and garlic. This hot Korean noodle soup is a great warmer for winter.
3. Janchi Guksu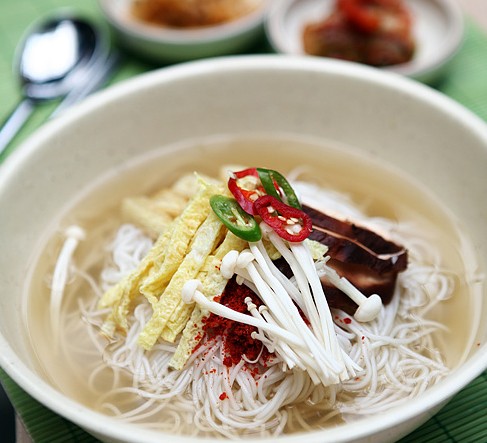 This hot noodle soup from the Korean kitchens is a party favorite. Wheat noodles are cooked in a light anchovy and beef broth. The hot noodles are served alongside a soy sauce mixture flavored with scallions and red chili powder. Since the word Janchi indicates banquet, this dish is also known as Korean banquet noodles.
4. Sujebi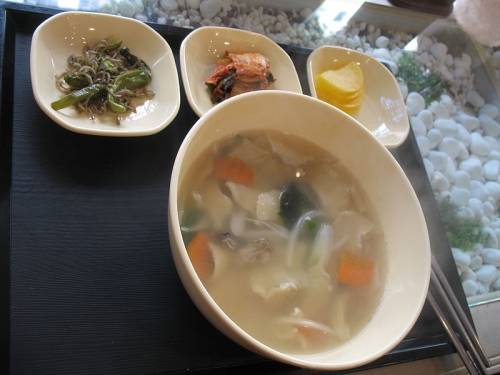 This traditional Korean noodle soup is made with hand torn noodles. The best part of this noodle dish is that it is the treasure trove of countless vegetables, including zucchini and potatoes. Very similar to Kalguksu, this Korean noodle dish is relished during the monsoons along with bindaetteok.
5. Jjampong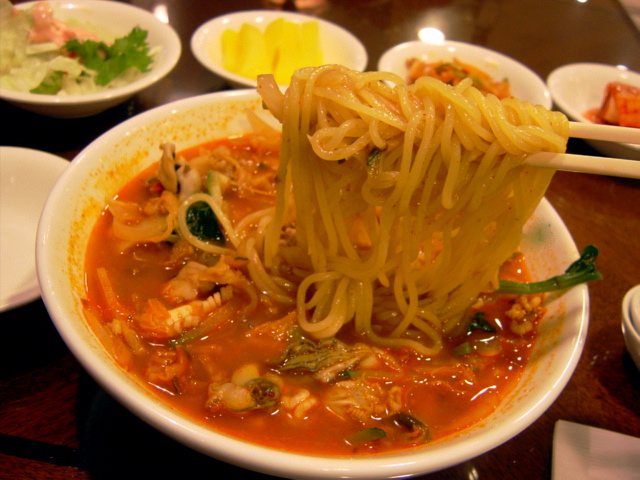 Yet another relishing noodle soup from Korean cuisine, it is a wholesome, nourishing, and well-balanced meal. This soup is generally spicy and contains seafood. The name of the dish indicates that it is a mixed dish. Seafood and other meats are mixed along with noodles for a tasty treat.
6. Kongguksu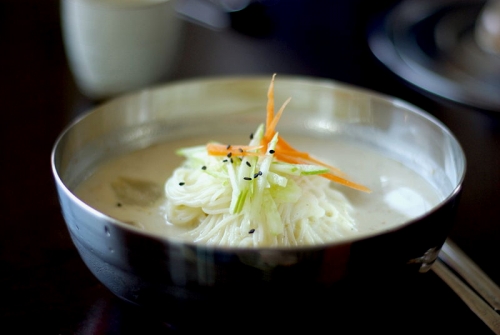 This is a cold noodle dish served usually during summer. Wheat noodles are served in a cold broth prepared using soybeans. You can use cashews, peanuts, or sesame seeds to enrich the flavor of this dish as per your taste.
7. Naeng Myun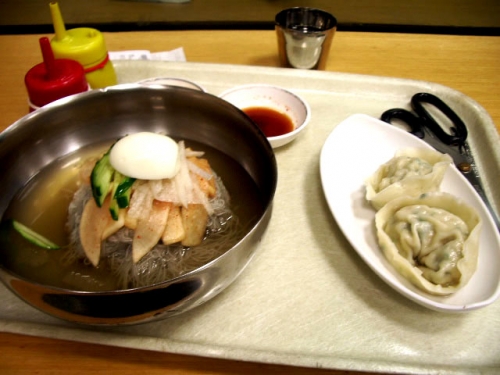 This popular Korean noodle dish made using buckwheat noodles. You can serve this in two different ways –mul naengmyeon and bibim naengmyeonis. The former one is served in a cold beef broth flavored with mustard sauce, while the latter one is cold noodles served with a tangy sauce prepared with vinegar, sugar, and gochujang.
8. Chap Jae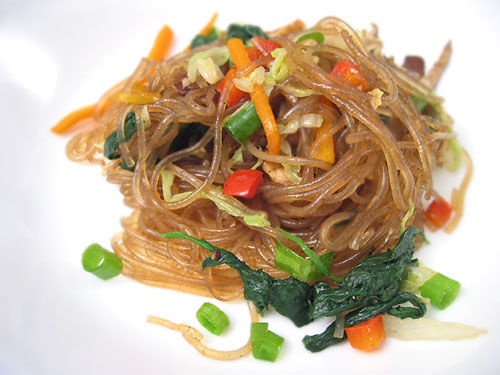 This is a yam noodle dish, sans wheat or flour. A very healthy and nutritious choice, this Korean noodle is flavored with a wide assorted of spices and is a rich source of tasty veggies.
9. Jatguksu
A buckwheat or whole-wheat noodle dish of Korea, Jatguksu is served in a cold broth prepared using ground peanuts. A summer speciality, this is quite similar to the summer noodle dish Kongguksu, but is savory.
10. Ramyeon
The instant noodles from Korea, these are quite hot and spicy, making them ideal for winter dinners. These delicious noodles are served hot with toppings of egg and veggies.
Try out these interesting and wonderful Korean noodle dishes and savor them with delight.
Image Credit: theyeogiyo.com, ifood.tv, en.wkipedia.org, pianist93.wordpress.com, mykoreandiet.com
10 Popular Korean Noodle Dishes