10 Popular Thai Noodle Dishes
2 Sep 2011
While rice dishes are more common in Thai cuisine, Thai noodle dishes also enjoy widespread popularity. Noodles in innumerable flavors and tastes are served in Thai. Quite similar to the other dishes of Thai cuisine, the Thai noodles dishes also strive to strike the perfect balance of the five flavors - sweet, sour, spicy, salt, and bitter. To know more about the various interesting noodles of this awesome cuisine, read on…
Top 10 Popular Thai Noodle Dishes
1. Pad Thai
Pad Thai is the most popular among Thai noodles. Made with cooked rice noodles, shrimp, tofu, crushed peanuts, garlic, eggs, and chilies, this Thai Stir Fried Noodles brings with it a delightful blend of sweet, sour, spicy, and salty touch.
2. Pad See Ew
This is also a stir-fried noodles which can be made with greens or meat. Dark soy sauce covered noodles are cooked in a garlic-flavored meat mixture. Collard greens are added finally and the noodles is served hot.
3. Rad Na - Fried Rice Noodles Topped With Thick Sauce 
Made using wide rice noodles, this stir-fried Thai-Chinese noodle dish is cooked with meat, mushrooms, tofu, seafood, and galian. The dish is then topped with a gravy made with cornstarch. Seasoned with fish sauce, soy sauce, black pepper, and salt, the noodles dissolve into a burst of flavors inside your mouth.
The Chinese immigrants brought the sesame-flavored noodles with them to Thailand. Made with butterfly noodles, the Thai noodles dish gets its flavor from peanut sauce and black pepper.
5. Mee Siam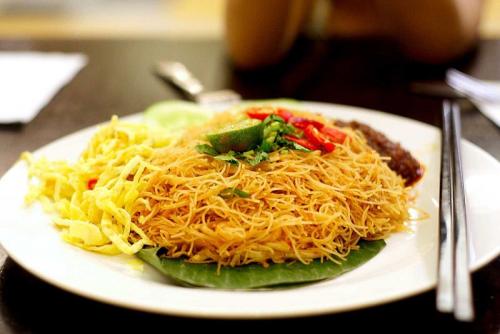 If you wish to relish some comfort food from authentic Thai cuisine, then you ought to try Mee Siam. This Thai Vermicelli Noodles is a hybrid of dry noodles and noodle soup, and is a blend of Chinese, Thai, and Malaysian cuisine flavors. The vermicelli noodles in a sweet, salt, and spicy gravy is among the preferred Thai delicacies.
6. Lard Na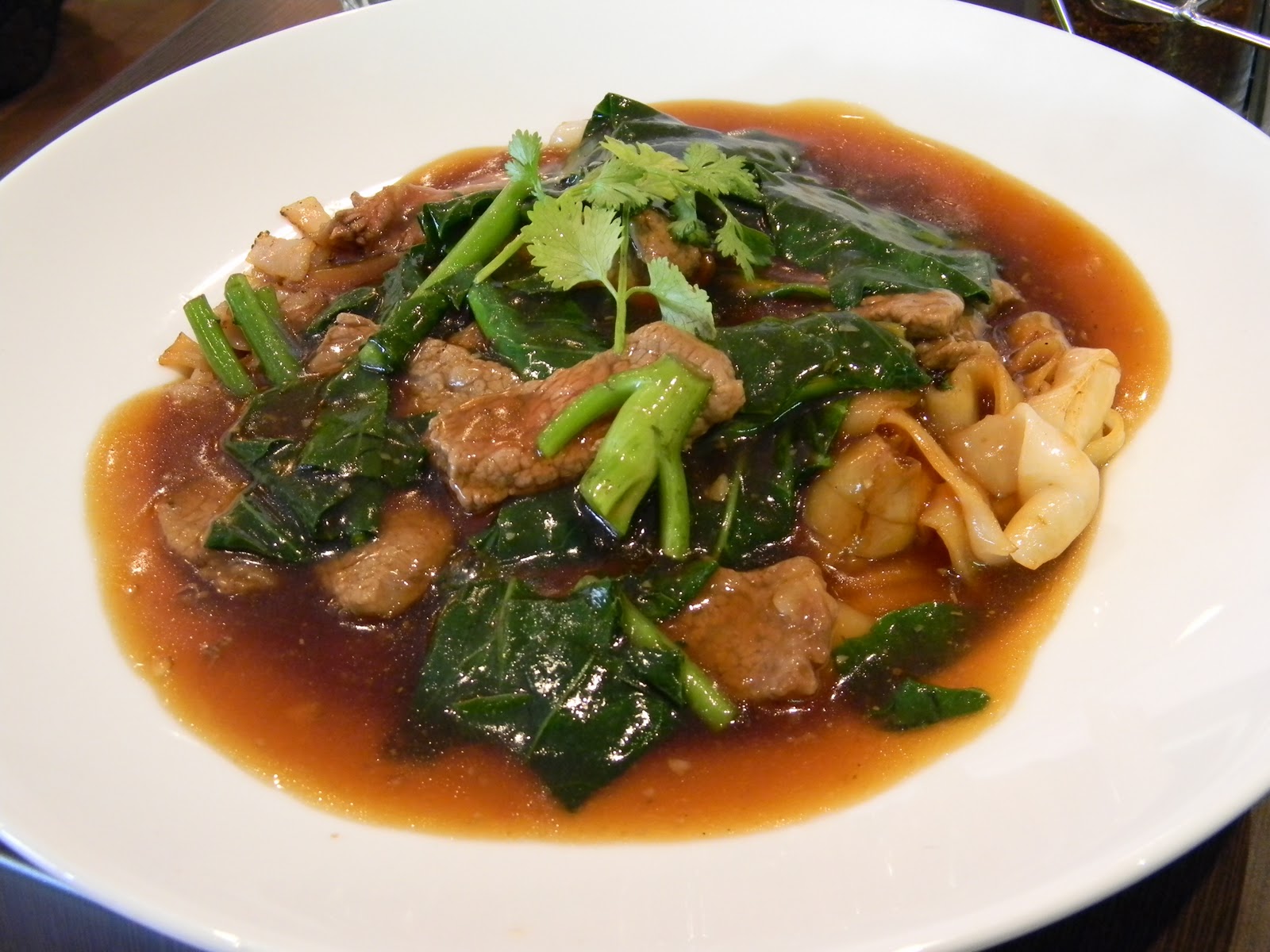 This noodle dish is a lunch delicacy which can be prepared quite easily. Browned noodles is topped with a chicken, shrimp, or pork gravy and served hot with pickled chilies, chilli flakes, sugar, and fish sauce.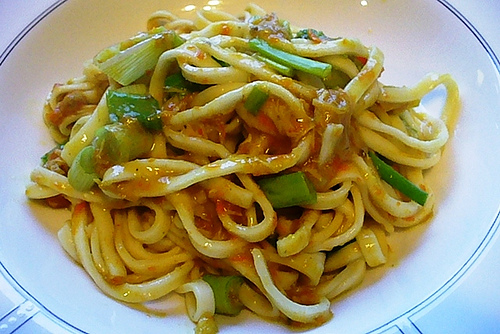 This noodles of Thai cuisine is very similar to the Alfredo fettuccine pasta of Italian cuisine. Egg noodles are cooked in a coconut milk base flavored with curry paste, coriander, and cumin. Rich with coconut milk, these noodles are a true treat for food aficionados.
8. Mee Grob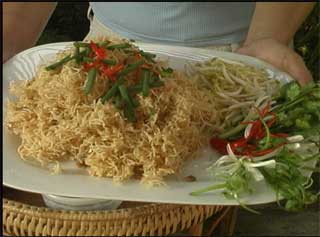 This sweet and sour crisp fried Thai Noodles is healthy too. Made using vermicelli noodles, tofu, bean sprouts, and shrimp, this dish gets its amazing flavor from the blend of ketchup, coconut palm sugar, and fish sauce.
This popular Thai noodle dish comes with an exotic topping of catfish curry over bundles of somen noodles, thus treating the palate with some relishing and refreshing flavors.
10. Phat Khi Mao
Spicy stir fried noodles for the spicy food lovers, this noodles is quite similar to Pad See Ew. This noodle dish gets its exciting flavor from the presence of basil and chili.
It is now time to savor these delightfully rich Thai noodle dishes and enliven your palate.
Image Credit: ifood.tv, brisbanefoodhunters.blogspot.com, weekofmenus.blogspot.com
10 Popular Thai Noodle Dishes