10 Popular Chinese Noodle Dishes
31 Aug 2011
Right from the simple chow mein to soups, the Chinese noodle dishes can make your mouth water. Here is a write-up on some of the most popular  noodle dishes which are sure to wow even the fussiest of eaters in your family. Read on to know  about the  dishes in detail…
Top 10 Popular Chinese Noodle Dishes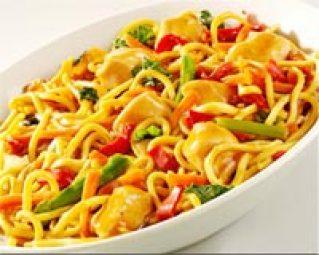 This stir-fried noodles from Chinese cuisine is so versatile that you can alter the flavor according to your taste. Egg or plain noodles are tossed with veggies, particularly cabbage, bell peppers, and carrots and onions and flavored with soy sauce or hoisin sauce and a dash of pepper.
Ban Mian
This Hokkien-fashioned egg noodle soup is a popular dish in Fuji region of China. The word Ban Mian literally implies block noodles. The handmade noodles served in anchovy soup are adored by Chinese.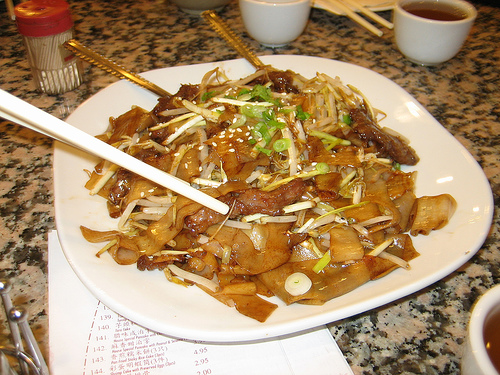 Made with richly textured rice noodles, the chow fun gets its flavor from the salty-sweet sauce in which it is cooked. A versatile dish, chow fun is chewy in nature. This can be relished as a stir-fried noodles or noodle soup. You can prepare beef chow fun or pork chow fun according to your taste.
Cart Noodle
This noodle gained popularity during the 50s in Hong Kong, as the most preferred dish in the a la carte menu of street vendors. The base noodles could be Ho fan, Yi mein, Thick or thin noodles, or even the Japanese Udon noodles. A very flexible noodle dish, it allows you to use a wide variety of toppings. Some of them include Chinese radish, chicken wing, Red Chinese sausage, Beef ball, Fried fish ball, wonton, rehydrated shiitake mushroom, and cuttlefish ball.
A very popular noodle dish in Malaysia, this flat rice noodles is stir fried with dark soy sauce, chili, prawns, de-shelled cockles, prawns, Chinese chives, and belachan. The traditional Char Kway Teow is stir-fried with crispy pork lard croutons in pork fat and served on a banana leaf.
Zhajiang Mian
A very popular noodle dish from Northern China, Zhajiang Mian means fried sauce noodles. This noodles is mixed with pork, flavored with garlic and scallions, on high heat. Serve the noodles hot with a garnish of shredded carrots or thin cucumber slices.
This noodles brings with it the flavors of Malaysian and Singapore cuisine as well. A coconut-based spicy curry noodle soup, chicken is often added to this dish for added appeal. The spicier the Laksa is, the tastier it will be.
Lo Mein refers to the method of preparation of noodles and means tossed noodles. This signature Chinese dish is prepared using boiled wheat noodles that are tossed with vegetables, meats and a sauce.
Re Gan Mian
A very popular breakfast noodle dish in the city of Wuhan, this is made from Jian Mian noodles flavored with assorted sauces and veggies.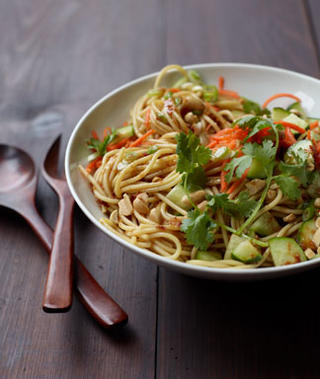 This cold Chinese noodles dish consists of vegetables and pasta with a topping of tart vinegar and sesame sauce.
These are some of the most popular Chinese noodle dishes. Hope you enjoyed reading about them, and now, it is time for you to start preparing and relishing them.
Image Credit: ifood.tv
10 Popular Chinese Noodle Dishes