Los Angeles School Lunch Ideas
27 Aug 2011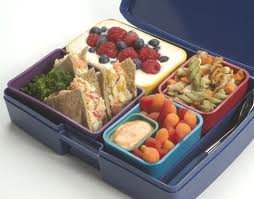 Does your kid's daily lunch fare consist of fast food staples and cafeteria frankenfood? Well, considering the decadent indulgence of kids in junk food, Jamie Oliver has introduced revolutionary changes in Los Angeles school menu carts by replacing junk food with healthy options. Trail this write-up on Los Angeles school lunch ideas to pick your favorites from the menu list and surprise your child with something tasty and nutritious.
Los Angeles School Lunch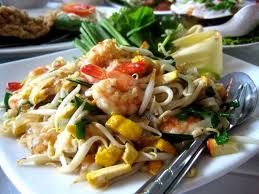 Thai rice noodles are a huge hit with kids and this one's a real crowd pleaser. What could be better for your child than a lunch box of vegetable pad Thai cooked with rice noodles and seasonal vegetables and packed with hot and sweet sauce.
A Californian version of the Japanese sushi roll, this lip-smacking roll squeezes in cucumber, crab meat, avocados, mangoes, crab stick, and is covered with toasted sesame seeds or tobiko for a crunchy feel. A perfect treat for your kids.
Spinach Tortellini in Butternut Squash Sauce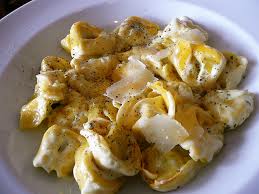 Creamy, cheesy spinach tortellini does not taste half as bad as it sounds, especially when served with yummy butternut squash sauce. A staple in Los Angeles schools now, this delectable dish is easy to stir up and packs in loads of nutrition too.
This is one dish your kids are absolutely going to love. Not only does this dish make up for your child's protein requirements, but also adds a tasty variation to the menu box. Zesty flavors of coriander rolled into juicy, succulent chicken drumsticks are indeed a huge hit with kids.
Banana Flapjacks
Treat your little ones to low-fat dessert delight with banana flapjacks. Both nutritious and delicious, this dessert made with rich, ripe bananas helps your kids to stay high up on energy till late.
These Los Angeles school lunch ideas, mainly advocated by Jamie Oliver, have been devised depending on the dietary requirements and the needs of a growing child. We are sure you will appreciate them once you begin to use them. Do let us know your views on the same.
Image Credits: ifood.tv
Los Angeles School Lunch Ideas